By James A. Frank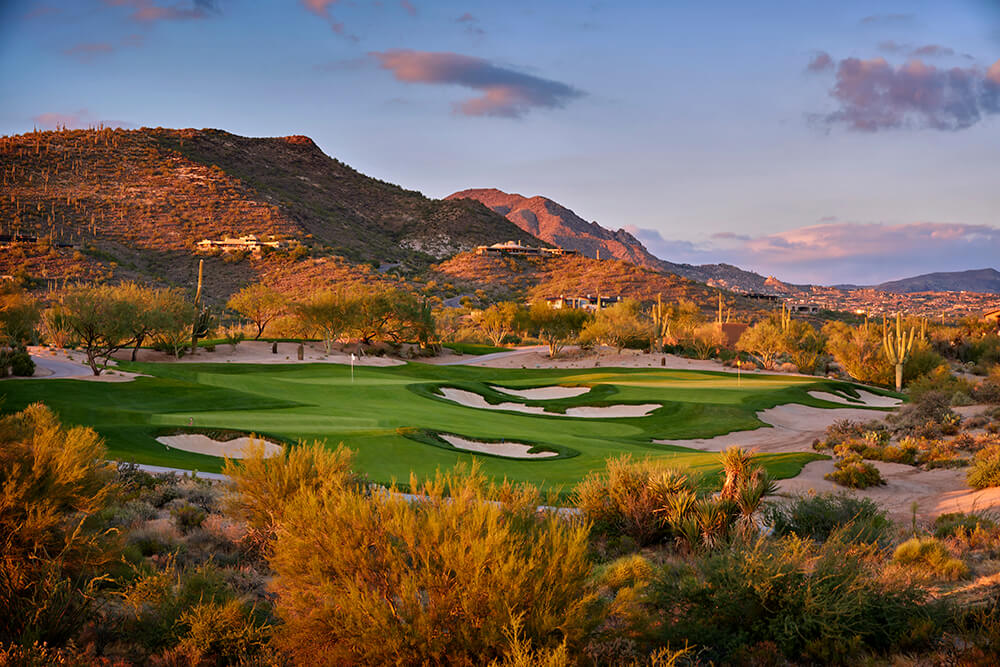 In 1987, when Jack Nicklaus opened the Renegade course at Desert Mountain—the first of six he'd eventually build at the luxury community in Arizona's Sonoran Desert— it truly broke new ground. For along with typical Nicklaus features like mounding-lined fairways and a high degree of difficulty, every hole at Renegade featured a wide variety of hole locations (five holes had two separate greens each) and multiple tee boxes so the course could be played any number of ways.
"Renegade was supposed to be both the hardest and the easiest of the Desert Mountain courses because of its dual greens," Nicklaus said, attributing the idea to developer Lyle Anderson, who said he got it from the double greens at St. Andrews. Even with the many options, Renegade could be very difficult, which is why, although it was purported to be the members' favorite, they were overwhelmingly choosing to play it in its easiest incarnations.
Thirty years and $13 million later, a renovated Renegade has taken a good idea and made it not only better but fairer. The multiple-green concept is still in play: 11 holes have two greens, six holes have huge greens, and one hole has three greens (with two in play on any given day). Pair those with six different tee boxes and the permutations are nearly incalculable, stretching from 4,400 to over 8,000 yards. More importantly, the harder greens (and the approaches to them) have been softened, making it likely members will actually take advantage of the available diversity.
Those weren't the only changes. The greens were rebuilt, as were bunkers, cart paths, drainage, and other bits of infrastructure. Bentgrass has replaced Bermuda, extending Renegade's playing season. (Desert Mountain uses a number of different grasses on its courses so ideal conditions are always available somewhere.) And, thankfully, the rows of mounds are gone, expanding the gorgeous mountain views while reducing both the number of funky lies and hours of maintenance.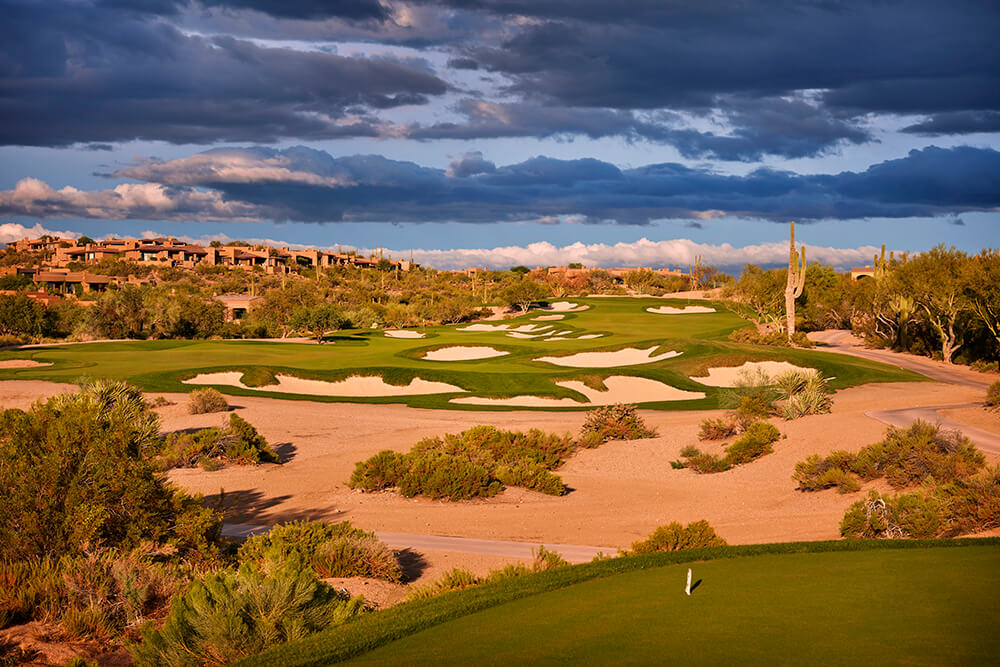 It's a win all around, but even a gentler Renegade is no pushover. The "other" greens are usually a little farther away and harder to hit due to elevation, hazard placement, angle of approach, or some combination of those. And when a hole has only one green, count on the gold flag being much less accessible than the white.
Obviously, choosing the correct tee and green is crucial, and the pro staff is ready to help. "We'll put a course together that will allow you to play the right set of tees to the right flags," says Director of Golf John Lyberger. Every combination has already been rated by the Arizona Golf Association.
While the Renegade concept could easily work elsewhere—and I'd love to see it tried—it's especially effective at Desert Mountain, where the six courses (plus a new non-Nicklaus short course, called "Seven") are much more different than their shared architect and topography might suggest. There really is something for everyone, while the course that started it all is finally living up to its reputation.