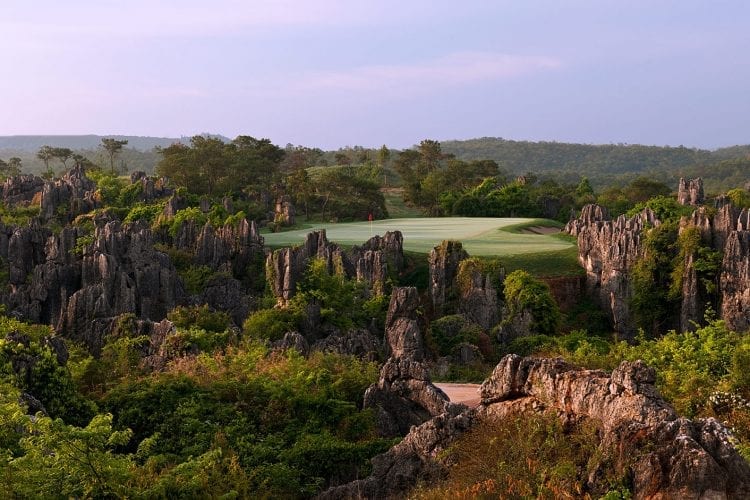 Because of China's size and its often confusing regulations, a tour with a company like Haversham & Baker, which can handle the myriad logistics, is the best bet. The company's founder, Sam Baker, offers some tips on negotiating the Middle Kingdom:
The best golf is in the south, where it is very hot and humid in the summer.
The best non-golf touring is in the north, where it can be quite cold in the winter.
Best times to experience both: spring and fall.
E-mail, telephones and faxes are available at all the top hotels while international mobile phones work in even the most remote golf destinations.
Most shops, courses and hotels accept major credit cards. ATMs are plentiful and are cheaper than exchanging cash or travelers' checks.
A package to China costs about the same per day as one to Scotland or Ireland, but there is more value since it includes internal air flights and nearly all the meals, as well as carts and caddies-well-trained young women whom you should tip about $10.
Full-range accommodations are available, from modest guesthouses to the five-star hotels. Golf resorts are generally four and five star.
If you like Chinese food at home, you'll love it there. It's better and more diverse. Sampling the various cuisines is a very pleasant experience.