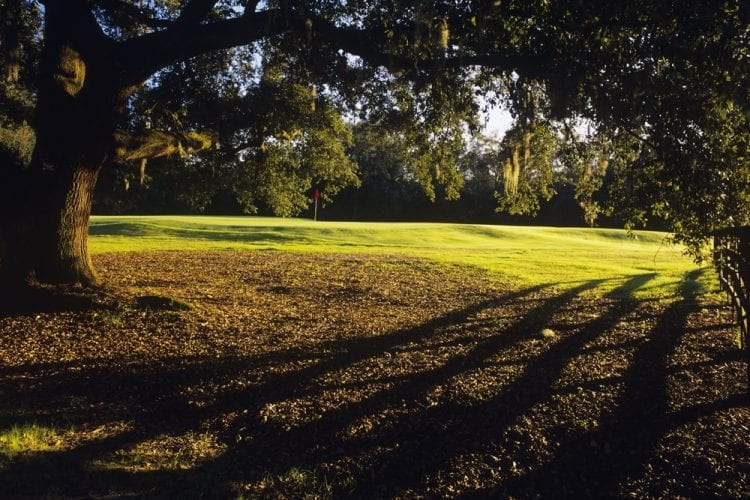 I knew I was in a special place my first morning at Cherokee Plantation when a mule-drawn carriage arrived at the front door to carry me to breakfast. For a moment, I felt as if we had been transported back to Victorian England. Or maybe it was Tara.
Cherokee may be the most exclusive club in the world. Limited to a maximum of 50 initial shareholders, or "owners," who pony up $1 million each to join and another $85,000 per year in dues, Cherokee Plantation currently has a membership roster of eight. Yet those eight are waited on by a staff of 75, many of whom have been at the plantation most of their lives.
The club's mastermind, and one of its five founders, is Peter de Savary (or "PDS," as he is affectionately known), a London-based entrepreneur and raconteur who made a name for himself in Europe by providing its elite with luxury playgrounds. The best known of these is Skibo Castle, a 7,500-acre estate in the Scottish Highlands that once provided a home away from home for Andrew Carnegie.
The  7,100-yard layout designed by Donald Steel isn't the only game for outdoorsmen at Cherokee Plantation. More than 500 acres of river and flooded rice fields attract flocks of migrating ducks from the flyways above it. Club members take the plantation's dogs through woods filled with deer, wild turkey and quail. Malcolm Davidson of England designed the sporting clays course; the kennels and the plantation's shooting lodge are sponsored by gun maker James Purdey and Sons.
Anglers at Cherokee Plantation drop their lines along seven miles of the Combahee (pronounced "Cum-bee") River, or in nearly 600 acres of well-stocked lakes. There are docks and fishing platforms, and the plantation maintains its own fleet of fishing skiffs, canoes and kayaks.
There are 29 miles of carriage roads for horseback riding, biking or hiking, while the plantation's equestrian center is fully outfitted with an indoor riding arena, tack rooms and a stable of Peruvian Paso horses.
And, of course, after an active day full of those pursuits, there is the spa, replete with all the finest amenities.
Designed in the 1930s by famed landscape architect Frederick L. Olmsted Jr., whose father designed New York's Central Park and the village of Pinehurst, North Carolina, the vistas of Cherokee Plantation fit the Tara-like feel to a tee.
Actually, the course may be better suited for a British Open. The charge put forth by de Savary, in fact, was to give the golf course the feel of a Scottish links from the 1800s.
The obvious choice to carry out such a task was Steel, the only architect allowed to make changes at the Old Course at St. Andrews. Steel moved very little dirt at Cherokee Plantation, and his course falls naturally on the land. There is no out-of-bounds, but the rough resembles the heather and gorse in Scotland and can punish severely all who enter.
Shaping the holes are thick stands of pines, live oaks and rolling fairways, with 35 treacherously deep bunkers scattered about. Yet the golf course is not overwhelmingly difficult from tee to green. The real challenge arrives in the form of severely undulating greens.  Golf course superintendent Chris Johnson, formerly of the Ocean Course at Kiawah Island, and head professional Mark Tomedolskey, who came to Cherokee Plantation from Blowing Rock Country Club in North Carolina, continue to soften the course. They've cut down much of the high, native grasses and moved more dirt in the fairways and around the greens, to list just a few of the alterations.
"The first time I played here I shot the course record-87," says Tomedolskey, who shot 32 on the front and finished with 69 the day we played together. "I don't mind making changes here and there. Why not let our members enjoy the course?"
Why not, indeed? This is, after all, Tara with 18 holes, a.k.a. Cherokee Plantation.