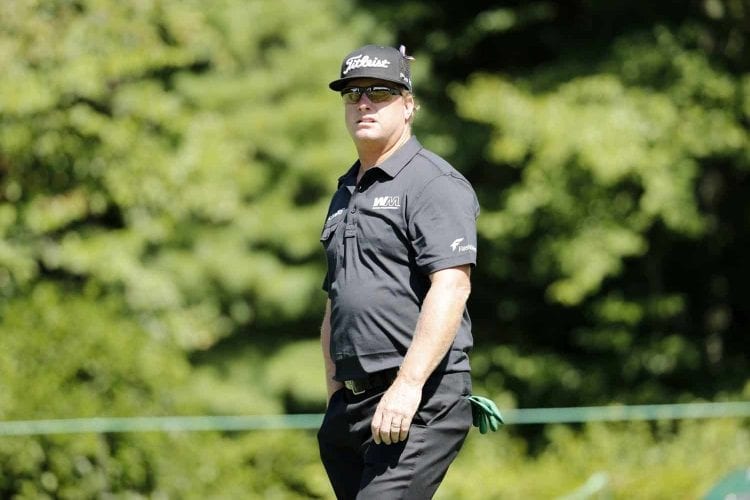 On October 1, one of the deadliest mass shooting in the United States happened on the Las Vegas strip. A Gunman opened fire from his hotel room at the Mandalay Bay on concert goers below attending the final night of the Route 91 Harvest festival. 58 people died that night with 500 more people injured.
While the shooting affected thousands of people directly, it also hit home to one PGA Tour pro in particular: Charley Hoffman.
Hoffman has a special connection to Las Vegas. In addition to attending college at UNLV, Hoffman has called the area home for 20 years. On that night, when he should have been celebrating another Presidents Cup win with his teammates, he was instead seeing the terror come through on his phone via text.
"It was Sunday night of the Presidents Cup. We were having the best time of our lives," Hoffman said Wednesday at the Shriners Hospitals for Children Open. "The people here started the night having the best times of their lives at the festival down there on the Strip. And obviously, tragedy struck after that."
In talking about the tragedy Wednesday, Hoffman also announced that in his first start since that night, he will be donating his entire check this week at the Shriners to PGA Tour Charities. PGA Tour Charities will, in turn, direct the money to funds benefiting the victims of the shooting.
In addition to his check Footjoy, one of his sponsors, has made him a special pair of golf shoes which he will auction off at the end of the week. The proceeds from that auction will also go to charity.
Those interested in participating in the auction can visit Charley's website, CharleyHoffman.com. Hoffman tees off in the first round of the Shriners at 10:45 am Thursday.