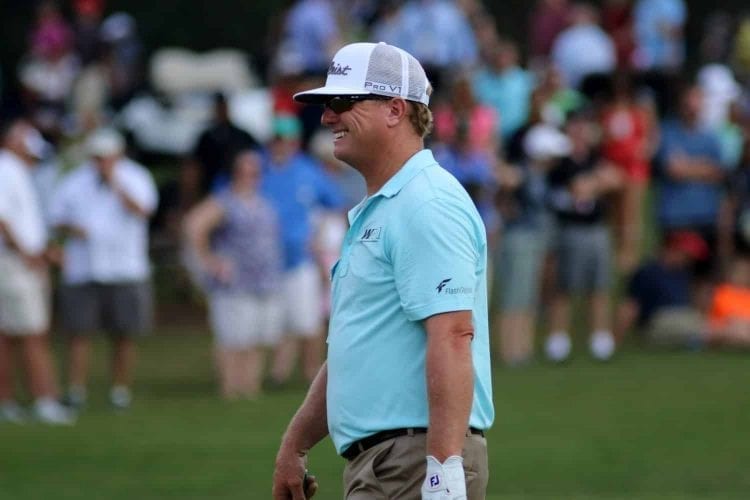 Last week we wrote about Charley Hoffman's pledge to donate his entire check from the Shriners Hospitals For Children Open to Las Vegas relief charities. Well, after his T-18 finish this week, we now know a total.
As a result of his finish Hoffman, who attended college at UNLV and has called Las Vegas home for 20 years, will donate $98,600 to victims of the mass shooting that took place October 1.
"You know what? I'm lucky that the Shriners Hospital and the PGA Tour gave me the opportunity to donate and help people here in Las Vegas," he said. "I called Las Vegas home for 20 years. I went to college here."
"With the stories I've heard this week, there are a lot of people hurting in this city. I just hope to be able to give back hopefully a good check and hopefully do some good," Hoffman added.
In addition, Hoffman also auctioned off custom made FootJoy shoes that he wore during the tournament with the proceeds from that also going to Vegas relief.
All the money raised will go to the Direct Impact Fund, via PGA Tour Charities.