Whether you realize it or not, Lou Riccio's statistical studies of golf affect how you play—and how much fun you're having
Looking for an impressive resume, you'd be hard pressed to better that of Lucius ("Lou") Riccio. The 75-year-old has been Commissioner of New York City's Department of Transportation, served on a Presidential Commission on Law Enforcement, and held several other high-level government positions.
Riccio's golf C.V. isn't too shabby, either. He helped create the Slope System; devised rules that help us shoot lower scores; and, most recently, turned his management-minded mind to eliminating slow play. 
Not bad for a kid who started playing at age 12 on the public courses of Fairfield County, Conn. He put his clubs away until he'd earned graduate degrees in engineering, at which point he became "addicted to golf to the detriment of every other aspect of my life." 
In the late '70s, he worked in the nation's capital for the Police Foundation, applying the lessons of industrial engineering—which he describes as "the optimal allocation of resources"—to law enforcement. He also helped form a small golf league, and "since I was the math guy," compiled the handicaps.  
"We'd play easy courses during the week and big courses on weekends. I realized my handicap was different depending on where I played, so I wrote to the USGA saying their course rating system needed to be changed." 
That earned him an invitation in 1979 to join the Handicap Research Team, made up mostly of other engineers volunteering their time; two years later, he wrote much of its final report.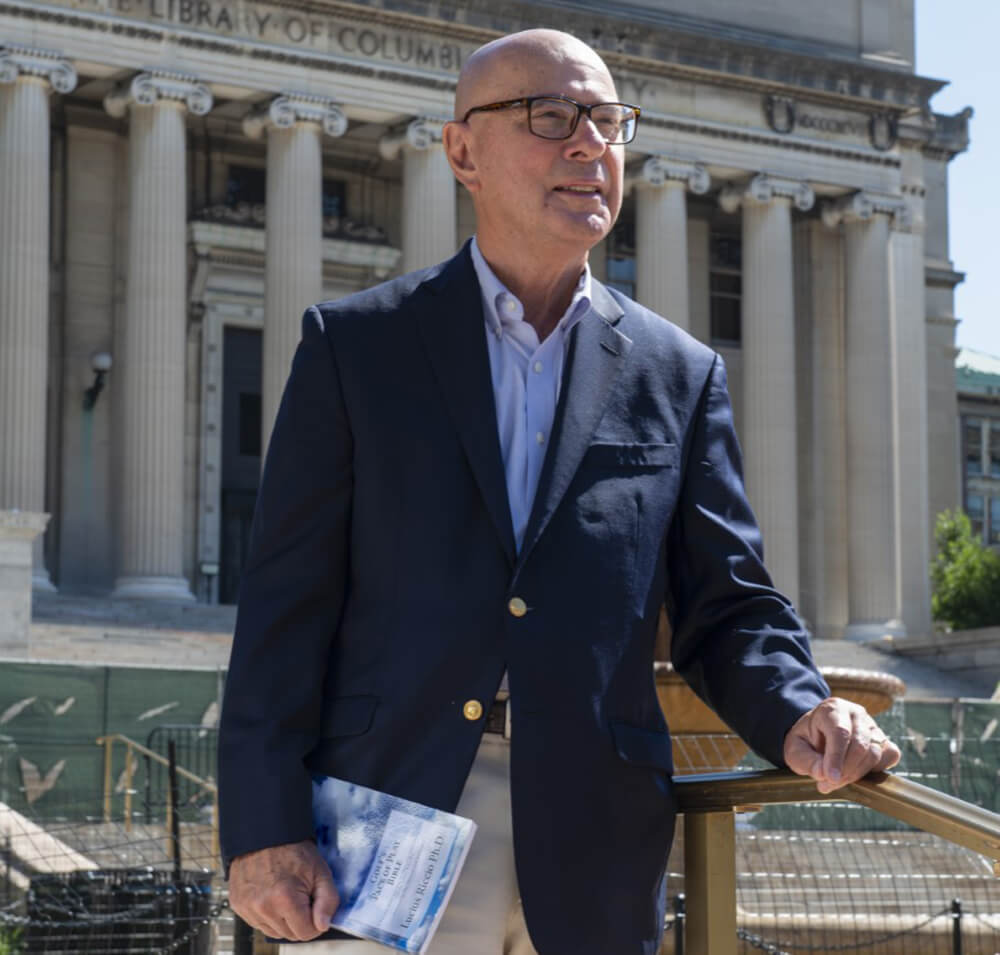 "The proposal we laid out became the Slope System. It completely changed the USGA's attitude about handicaps. With Slope, the USGA realized it was a way to get more people involved in the game and enjoying it." 
Around the same time, he was developing the first golf software to help amateurs analyze their games. ("It sold about 1,000 copies.") He also turned his data into a set of axioms known as "Riccio's Rules," the best known of which states that a golfer's score will equal 95 minus two times the number of greens hit in regulation.  
"Three greens break 90, eight greens break 80, and 13 greens break 70," he simplifies. "Most people think putting is the most important factor in scoring, but I proved it's greens in regulation."
For all that, Riccio thinks the most important work of his golf life is on slow play. 
"I hate waiting, especially on a golf course," he says. "I wrote a paper called 'The Golf Course as a Factory': Courses produce foursomes, like a factory produces cars." Continued study resulted in a 2014 book he modestly titled Golf's Pace of Play Bible. 
He's identified three main causes of slow play: "First, individual behaviors; move to our own ball, move quickly, etc. Second, management issues, which is mostly tee intervals. Third, course set-up; how wide are the fairways, how thick is the rough, and, the biggest course factor, speed of the greens. If you clear the greens quickly, the whole course moves faster. If the green speeds are 13, it slows the whole course. 
"But the biggest issue is tee intervals. If you put golfers out at eight-minute intervals, you have a five-hour round." 
Riccio is presently Chief Analytics Office for FAIRWAYIQ, a technology company that helps clubs manage pace of play by monitoring every group and every piece of equipment. "Our customers see an average improvement of 20 minutes in round times."
Still addicted to golf but ever the engineer, he adds, "More improvement can be made." 
He's just the guy to make it.