By Tony Dear
Scott Dunlap tied for tenth at the 1999 Open Championship at Carnoustie. He finished five shots out of the three-man play-off contested by the hapless Frenchman Jean Van de Velde who had blown his chance of outright victory with a calamitous triple-bogey seven on the 72nd hole, 1997 champion at Royal Troon Justin Leonard, and home favorite (and eventual winner) Paul Lawrie. Dunlap shot rounds of 72, 77, and 76 over the first three rounds to stand at 12-over-par, but ended the week with a fine one-under 70 to jump into the top-ten.
"That was certainly one of the better rounds of my career," says the man who won 12 times around the world but never on the PGA Tour. "Carnoustie is already an extremely difficult test, but that year it was probably the most difficult course I ever played. So reducing some of the fairways to 12 yards in places and having such thick rough wasn't really necessary."
The Open hadn't been held at Carnoustie since 1975 when Tom Watson won the first of his five Claret Jugs. The town's infrastructure and lack of quality hotels had worked against it, but thankfully the course had a champion by the name of John Calder, the captain of the Dalhousie Golf Club (one of the six golf clubs that play over the Carnoustie links), who worked tirelessly to bring the Championship Course—first laid out by Allan Robertson in 1842 then revised by Tom Morris (1867), James Braid (1926), and James Wright then Chairman of the Golf Course Management Committee (1930)—back to the Open rota.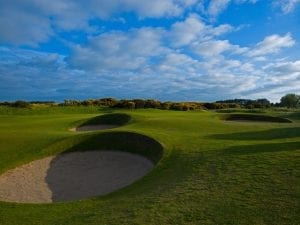 In 1984, Calder managed to persuade the Angus District Council—the local municipal body—to relinquish control of the links, handing it to a local links committee of which Calder became chairman. One of his first moves was to appoint John Philp as greenkeeper. Mentored by the great Walter Woods in St. Andrews, Philp soon had Carnoustie back to something like its best, re-establishing the fine bents and fescues that had been lost during Angus District Council's days in charge.
At first the R&A wasn't convinced, but after the course staged a successful Scottish Open in 1995 and with plans for a five-star hotel to replace the rather ugly clubhouse behind the 18th green, they agreed Carnoustie was once again ready for the Open.
The infamous Championship of 1999 still lingers in the memory and rather tainted what should have been a triumphant return. A wet spring had made the rough incredibly thick, and when the weather for the tournament turned bad, scores went sky-high. The 36-hole cut fell at 12-over 154, and a 19-year-old Sergio Garcia shot 89, 83. There were 54 rounds of 80 and higher in round one, and two in the nineties. The weather before and after the Open wasn't their fault, but Philp and the R&A rightfully took their share of heat.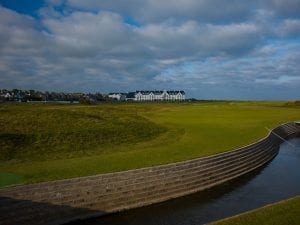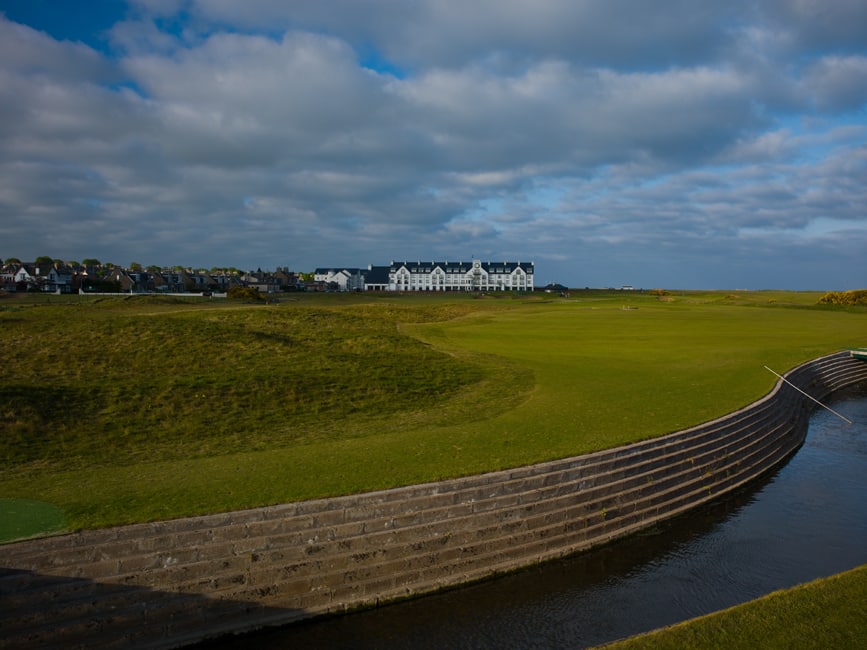 Thankfully they were redeemed eight years later when Padraig Harrington beat Garcia in a playoff to win the first of his three majors. A new generation at last saw how great Carnoustie is, certainly among the top five links in Scotland. "There isn't a player who didn't find the Championship course a test and enjoy that test," said Harrington afterwards. "Credit to Carnoustie, it's one of the best in the world." Dunlap certainly agrees. "The great thing about Carnoustie," he says, "is that it's the best hard golf course. When one puts difficulty at the top of the list of qualities a course possesses, it usually wouldn't rate as one you'd like to play on a regular basis, but Carnoustie is an exception to that rule. The holes are singular and memorable."
Having learned a lesson after the 1999 Open and allowed the course's defenses to represent themselves in 2007, Carnoustie is hosting its eighth Open Championship—the previous winners besides Lawrie, Harrington, and Watson are Gary Player, Ben Hogan, Henry Cotton and Tommy Armour—with Sandy Reid, who succeeded Philp as Links Superintendent in 2012 when Philp retired, commanding a staff of 35 (usually spread over the three courses at Carnoustie—Championship, Burnside, and Buddon) to ensure the great links provides a championship test without becoming the story.
"I've been planning for this since 2007," says Reid who was the Championship Course's Head Greenkeeper eleven years ago. "But especially since 2014 when we were announced as this year's venue. Our top three priorities have been to gain control of green performance (smoothness, trueness, firmness & speed) by managing organic matter, moisture levels etc.; ensuring protection and recovery from divot damage; and limiting golf traffic in roughs to keep them consistent."
https://www.instagram.com/p/Bk5w8SrAnnW/?taken-at=222823571
The course, Reid adds, is longer for the Open obviously, but isn't set up any differently than it is for everyday play. And given the dry spring and summer, it is likely to play hard and fast, not unlike Hoylake in 2006 when Tiger Woods hit long-irons off nearly every tee and won by two.
Whatever the conditions though, Dunlap is confident he knows what type of player will win. "If conditions are favorable 275 could be good enough (Harrington and Garcia shot 277 in 2007), and the winner will be among the game's very best players," he says. "You can only win at Carnoustie if you have all the shots."
______________
What are you most looking forward to watching during The Open Championship? Let us know in the comments!