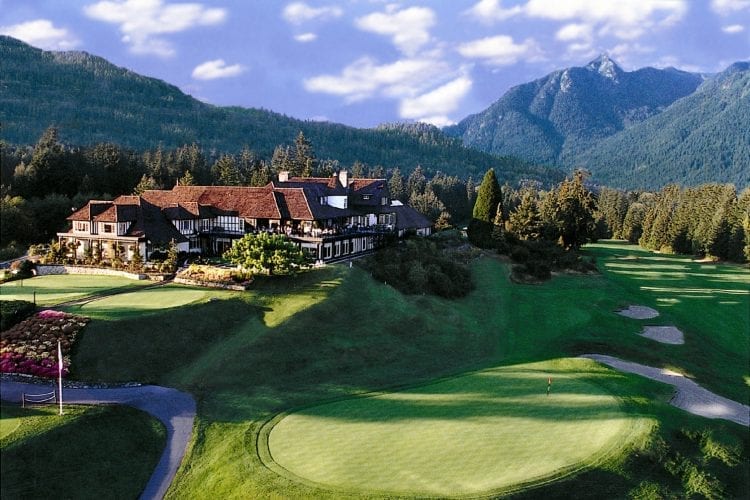 Geoffrey Cornish has a special attachment to Capilano Golf and Country Club, which overlooks the city of Vancouver in the southern mainland of Canada's westernmost province, British Columbia. He also is uniquely qualified to testify to the attributes—and faults—of Stanley Thompson, the so-called "Toronto Terror," a flamboyant genius whose work goes largely unsung outside his native Canada.
In 1935, Cornish was in his final year at the University of British Columbia, studying soil sciences, when Thompson appeared in his classroom, looking for someone qualified to test soil on the site of a proposed golf course nearby. "It was supposed to be a six-week job," recalls Cornish with a chuckle, "but I've been in this line of work ever since."
Cornish stayed on as an apprentice to Thompson, helping with a myriad of duties, not the least of which was making sure the hard-living Thompson's Thermos bottle of "tea" was kept replenished.
At Capilano, which opened in 1936, Thompson utilized the huge standing stumps of mammoth western cedars, which had been logged years before, as rain shelters around the course. Up to 20 feet in diameter, the hollowed-out stumps were roofed with cedar shakes and had doors and windows cut into them. They were so large, says Cornish, "you could drive a car through them." The stumps served admirably as shelter for golfers until insects decided they were ideal homes as well. None of these stump shelters remain.
Cornish says Thompson also was one of the first to establish turf gardens with multiple grasses to determine what was most appropriate for Capilano, whose fairways have remained lush for more than six decades.
Cornish believes that of the more than 200 courses Thompson designed before his untimely death in 1952, Capilano was his masterpiece."High praise, indeed, since Thompson's legacy includes St. George's in Toronto, Highlands Links in Nova Scotia, and Banff Springs and Jasper Park Lodge in the Canadian Rockies. No less an authority than Alister MacKenzie called Jasper Park the finest course he had ever played.
That the course has remained largely unchanged from the original design is a tribute to an intelligent membership with an ongoing appreciation of the game.
Gerry Chatelain, the pros since 1979, offers this advice: "Get your birdies early, because the four finishing holes here are about the toughest you'll find anywhere. There are three reachable par 5s on the front nine and a couple of short par 4s, and you had better not let that lull you to sleep, because this course has a way of jumping up and grabbing you."
Thompson would not have had it any other way. His subtle greens are extremely hard to read, a condition made more complex by the location of the course on the side of a mountain overlooking the ocean. The fairways, while reasonably generous, are lined with immense trees that can intimidate the uninitiated.
If you're not on your game during the first 14 holes, forget about making up ground when you hit the home stretch. The dogleg-left, par-4 15th is followed by the aforementioned 250-yard 16th. The 17th is a gorgeous but demanding par 4 of well over 400 yards. Then, leading back to that glorious grande dame of a clubhouse, the par-5 18th features a blind approach to the largest green at Capilano, meaning club selection is paramount.
When you walk off after sinking that final putt, you may echo the one awestruck visitor who said, "Maybe God plays at this course."