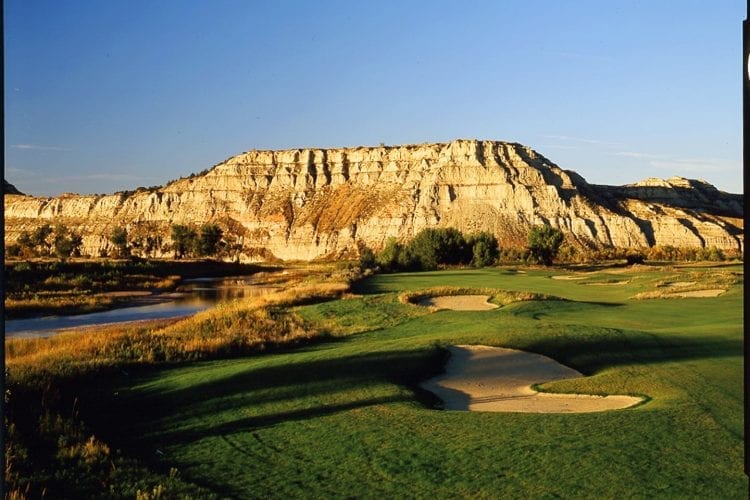 Theodore Roosevelt fed his wilderness craving in the North Dakota Badlands, hunting buffalo and ranching cattle among these stark sandstone hills. The Badlands golf experience is similarly untamed, thanks to Michael Hurdzan's inspired 2005 design, Bully Pulpit.
So captivated was Hurdzan by the dramatic property, he ditched his staff and went solo here, visiting the site dozens of times to fashion a breathtaking journey along the banks of the Little Missouri River, through cottonwood trees and open prairie, and into the Badlands themselves for an unforgettable three-hole moonscape stretch—the 404-yard 14th, 161-yard 15th and 451-yard 16th.
The name is a nod to Roosevelt's reference to the White House as a platform from which to influence public opinion. It's a fitting moniker: These 18 holes in his adopted hometown speak volumes.
Par: 72
Yardage: 7,166
Year founded: 2005
Architect: Michael Hurdzan