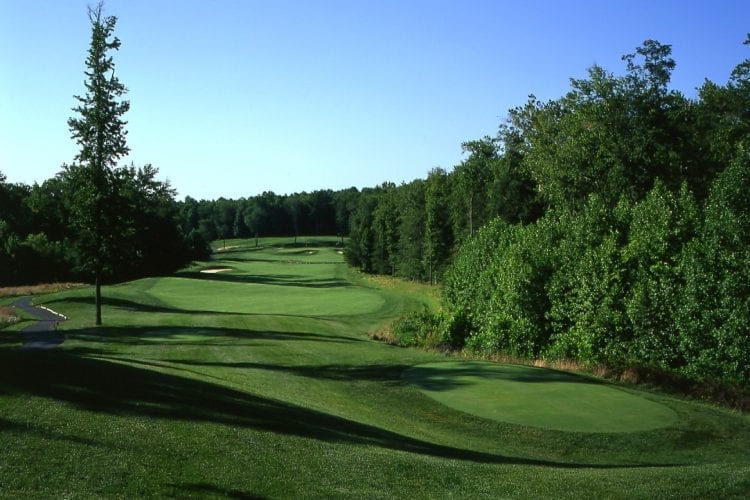 Oh, what a difference a recession can make.
Bulle Rock Golf Course and its associated community, The Residences at Bulle Rock, were once a shining star in the golf and private community worlds. Located in Havre de Grace, Maryland,  the Pete Dye-designed public course was rated as one of country's best courses, continually ranked in the Top 100 listings of every major golf publication.
The residential development, first laid out in the 1990s, was originally to include almost 2,000 homes. It has fallen about 900 short of that goal.
Now both course and community are up for sale, reports The Baltimore Sun.
The developer, Manekin LLC, informed Bulle Rock residents of the sale a few weeks back.
The reasons?
A lackluster economy, a failed bid for relief from the city, and the developer's admittance that "We are not golf course-running professionals," were cited as necessitating the sale.
The course and community will be marketed simultaneously but separately. They have promised to keep the course open through 2017. After this season, all bets are off.
Though the developer has ensured resident the course will not turn into a bunch of weeds," there is no guarantee it will continue to operate as a golf course.
That would be a shame.