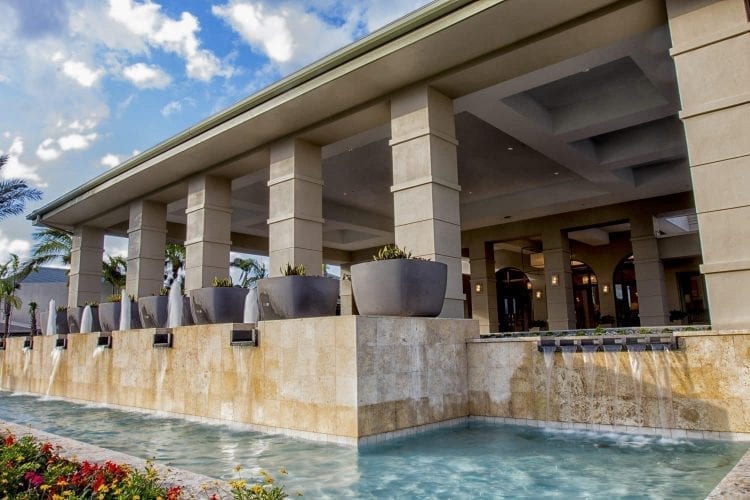 Where to begin?
Boca West Country Club in Boca Raton, Florida, has always been bigger than life. The award-winning luxury country club community is home to 6,000 residents, magnificent residences, 1,400 lushly landscaped acres, four golf courses, and an array of dining options. It's not only one of the largest clubs in the country, Boca West has been named the #1 Private Residential Country Club in the country.
So what do you do when you have everything?
You build a $50 million, 153,000-sq. ft. Golf Clubhouse that epitomizes the luxury lifestyle.
All we can say is "Wow!"
The top level of the new building features a stunning lobby with two luxurious rotundas.  One rotunda leads you to the two new restaurants, Grand Central, a retro-themed deli, sports bar and grill and Prime Cut, a dramatic signature restaurant featuring endless views and a spectacular 1,800 bottle wine cellar.
The second rotunda starts off with the Club's very unique Boutique, boasting the look of an upscale department store or a shop you might see on Worth Avenue then leads you to the very "clubby" Library and an activities ballroom that will seat 500. From here you will enter either the ladies or men's locker rooms both of which feature high coffered ceilings, soft lighting, and full size solid wood lockers, state-of-the-art stretching equipment, and golf simulators.
This one's going to be hard to top.