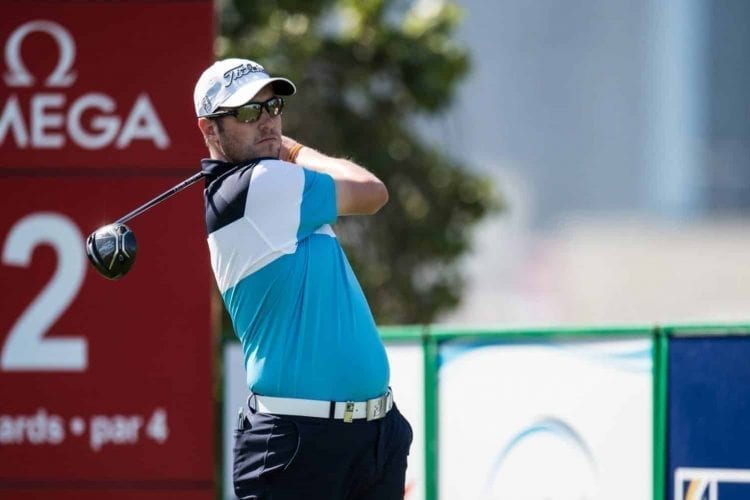 While Xander Schauffele was winning the Tour Championship and Justin Thomas the FedEx Cup, a truly bizarre situation was unfolding Sunday on the Web.com Tour involving Englishman Matthew Southgate and a leaf.
Southgate was having a rough go of it on Sunday at the DAP Championship, the third leg of the Web.com Tour Finals, when he stepped up for what seemed like a routine short putt.
Golf is hard … especially when you're playing for a @PGATOUR card. ⛳️ pic.twitter.com/SoyWo6X01q

— Web.com Tour (@WebDotComTour) September 24, 2017
As you can see, the ball comes in contact with an errant leaf flying across the green, knocking it off line. After composing himself, Southgate went on to tap in the next putt and move on.
There was only one problem.
By tapping in that next putt, Southgate actually broke Rule 19-1, which required him to cancel the stroke due to the deflection and replay it from its original position. The result was a four stroke penalty, two for the rules violation and two for signing for an improper scorecard.
"Matthew's stroke from the putting green was in motion when it was deflected by a leaf in motion and the putt was missed," a Web.com Tour official clarified via Twitter. "Rule 19-1 requires for the stroke to be cancelled and replayed. Matthew proceeded to tap in his next putt and continued on with his round. The committee was made aware of the situation after Matthew signed his scorecard and prior to the close of competition."
Southgate ended up with a 9-over 79 on the day, finishing the tournament in a tie for 64th. Earlier this year, Matthew finished T6 at the Open after getting in via final qualifying. The T6 finish allowed him to compete in the Web.com Tour finals in hopes of getting his PGA Tour card.
He will head into the Web.com Tour Championship in 20th place, with the top 25 after next week earning PGA Tour Cards.