When it comes to bucket list rounds of golf, you can find plenty of deserving destinations all in one place: the TPC Network. Comprised of 30 courses across North America, the network features 11 courses that host an annual PGA Tour event, and of those 30 total courses, 14 are open to the public via resort stays and/or daily green fees. And while they may be a part of the same network, those courses don't charge the same rates for public play, which makes rounds of golf on some far more attainable than others.
Here, we highlight five of the best value rounds within the TPC Network. You won't see courses like TPC Sawgrass or TPC Scottsdale listed, but that isn't a reflection of their bucket-list status. In fact, those two championship courses are probably the most famous of the bunch. But considering their prime time, high-season rates are $600 and $500, respectively, it's clear that they're anything but value-buys.
TPC Deere Run (Silvis, Ill.)
It's a two-and-a-half-hour drive west of Chicago to reach TPC Deere Run, but the journey is worth taking, especially because the D.A. Weibring-designed course has hosted the John Deere Classic since 2000 and public rounds don't exceed $159, even in the high season. "It's one of the most underrated TPC courses," says Jordan Spieth, who won his first PGA Tour event at TPC Deere Run in 2015.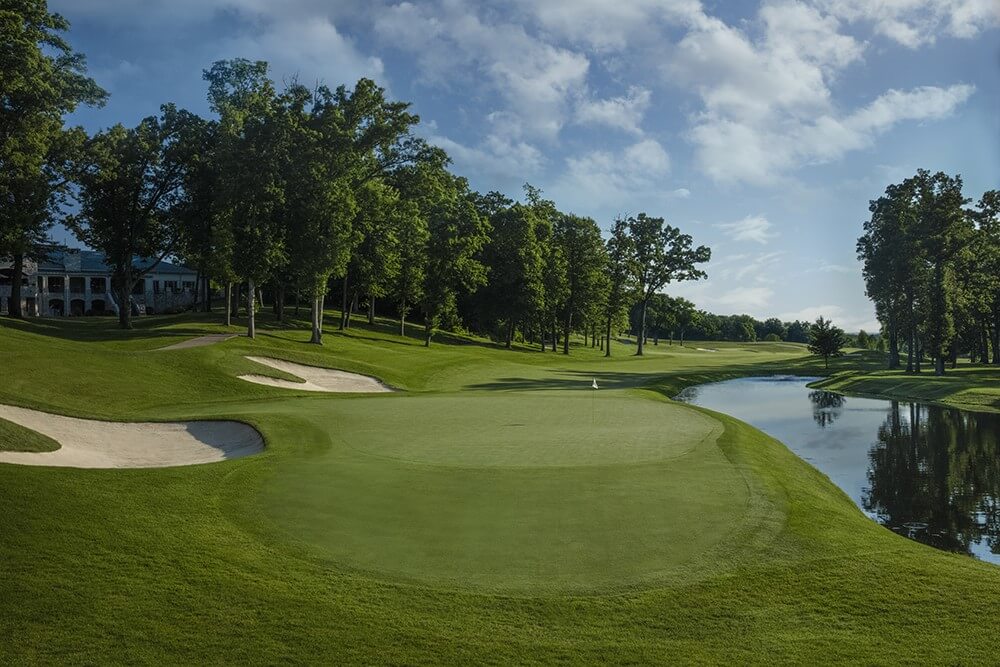 Built upon Rock River Valley terrain, golfers can expect rolling hills punctuated by small ponds and—in some places—deep ravines. Equally significant (and appealing), golfers won't encounter any residential lots abutting the golf course, giving it a secluded, private course feel.
If you should make the trek out to northwest Illinois, you'll need to bring your A-game, especially if you want to challenge the course record, which currently sits at 12-under par. Yes, we know the course record isn't being broken anytime soon, but we had to mention it, if only to give props to Paul Goydos, who set the record during the opening round of the 2010 John Deere Classic with a 59. – tpc.com/deererun
TPC Myrtle Beach (Murrells Inlet, S.C.)
This 6,950-yard layout designed by Tom Fazio hosted the 2000 Senior PGA Championship only a year after its grand opening. Since then, it has welcomed public players every week of the year; however, first-time visitors shouldn't look at Tom Watson's winning score (18-under par) during that Senior PGA Championship and think the course is easily gettable. The course may be picturesque as it meanders around protected Lowcountry marshland, but with its distinctive changes in elevation, undulating greens, and strategically placed bunkers, it delivers tour-caliber challenges year round.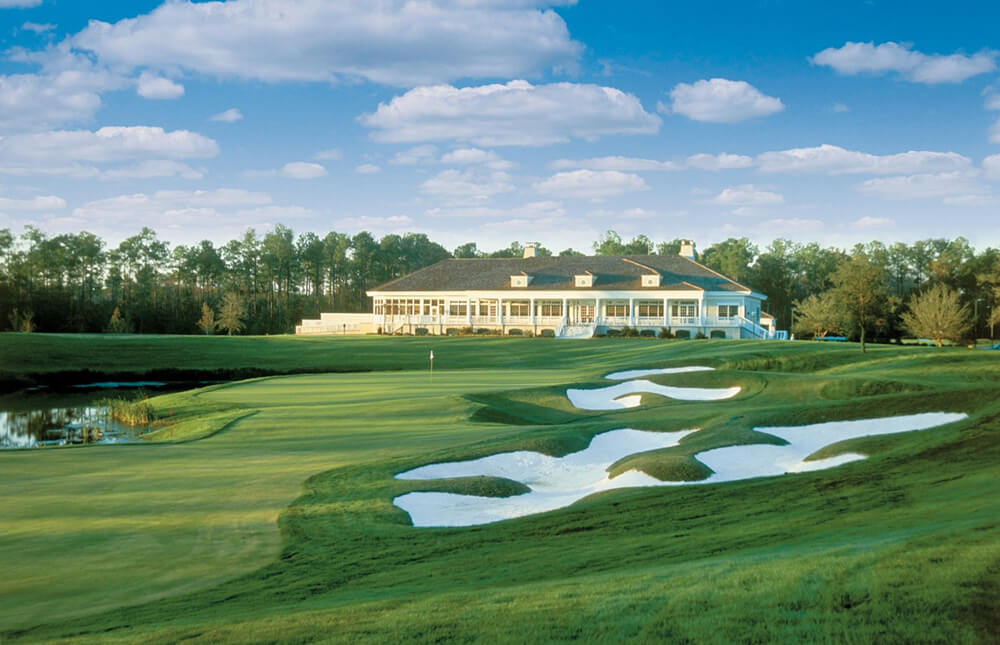 With green fees ranging from $89 to $175, depending on the season, TPC Myrtle Beach is more than just a great value round within the TPC Network, it's also a great value round for top-caliber courses in Myrtle Beach. Other public-accessible courses along Myrtle Beach's Grand Strand charge as much—and sometimes more—for a round of golf, yet they lack the PGA Tour's stamp of approval that TPC Myrtle Beach (and all TPC courses) can offer. – tpcmyrtlebeach.com
TPC Harding Park (San Francisco, Calif.)
Although you can trace the course's roots back to 1925, TPC Harding Park looks and plays nothing like that original Willie Watson and Sam Whiting design. That's because the municipal layout benefited from a $16 million renovation that took place between 2002 and 2003 and included the complete redesign of the course. With the conclusion of that work, TPC Harding Park was positioned to host a sequence of major golf events, beginning with the WGC-American Express Championship in 2005, the Presidents Cup in 2009, the WGC Match Play event in 2015, and—most recently—the 2020 PGA Championship won by Collin Morikawa.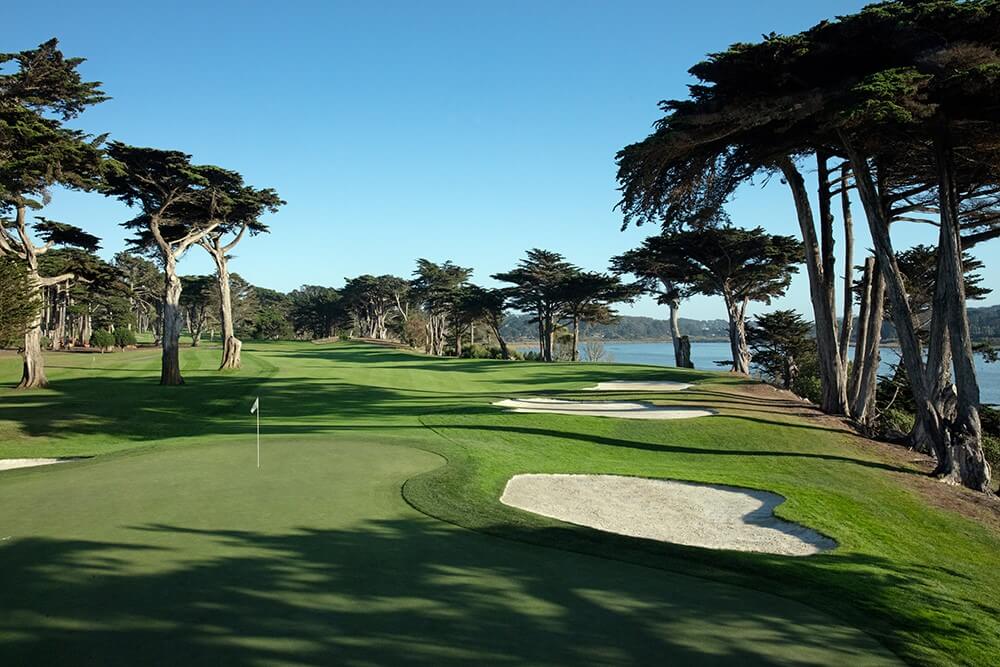 At $200 per round, TPC Harding Park certainly stands as one of the most expensive municipal golf courses in the country, but it's a reasonable price to pay for a chance to tee it up at the site of a major championship. It's also a picturesque spot set along the edge of Lake Merced, with large Monterey Cypress trees framing many of the fairways. (Those trees can help players to see and shape shots, but they can also penalize shots that are hit too far offline.) "As soon as I played the course, I liked it," Rory McIlroy said back in 2015 after winning the WGC Match Play. "It's a fair test of golf—you get rewarded for good shots."
For extra golf, visitors can also play the Fleming 9—a par-30 course situated inside the routing of the 18-hole championship course. With six par threes and three par fours, TPC Harding Park's 9-holer is a steal with a year-round rate of just $18.  – tpc.com/hardingpark
TPC Tampa Bay (Lutz, Fla.)
If you're looking for evidence of Pete Dye's influence on course architect Bobby Weed, you'll find plenty of it at TPC Tampa Bay. Weed, who apprenticed under Dye during the late 1970s and later partnered with him on a handful of projects—including Dye's Valley at TPC Sawgrass—picked the late architect's brain about course design in all forms. "We all have someone who took hold of us and set us on our life's path, maybe without even knowing it," Weed says. "For me, that was Pete Dye. Everything I hold dear in golf took root from my relationship with him."
In that respect, this championship venue, which hosted a Champions Tour event for more than 20 years, reflects the challenging nature of Dye's courses that were purpose-built for the tour. When Weed first surveyed the land for this course, he did so on horseback. That speaks to the difficult nature of the site, one that features protected wetlands, serene live oaks, cypress trees, and lagoons. When golfers tee it up here, they'll encounter wide fairways and large greens (averaging 6,400 square feet in area), as well as "crumpled contouring," as Weed describes it, which was implemented to provide sufficient drainage for the heavy rainstorms that often blow through the region.
No matter their skill level, golfers should expect a tough round. In fact, some amateur players have found TPC Tampa Bay to be even more difficult than recurring Players Championship host TPC Sawgrass. Fortunately, they'll spend significantly less to experience it—TPC Tampa Bay's high-season rate peaks at $225. – tpctampabay.com
TPC Louisiana (Avondale, La.)
Located on the outskirts of New Orleans, TPC Louisiana has challenged many of the best players on the PGA Tour since 2005, but that's to be expected. After all, the 7,425-yard layout is a Pete Dye creation, circa 2004, with five artificial ponds and more than 100 bunkers. In fact, when talking of the course's merits, Sergio Garcia—who finished second at the Zurich Classic with partner Tommy Fleetwood in 2019—made a statement a few years ago that succinctly summed up what most, if not all, Pete Dye-designed golf courses are like. "I don't think it necessarily suits to any type of player," he said. "You have to hit good tee shots, good iron shots, and the greens are pretty small and tricky."
With green fees ranging from $159 to $239 depending on the time of the year, TPC Louisiana stands as one of the best values on the TPC Network, especially given the fact that it's less than 10 miles from the French Quarter of New Orleans. On top of that, the course is a part of the Audubon Golf Trail, which means its 250 acres stretch out across wetlands along the Mississippi River Delta. Such a landscape has inspired some to compare a round at TPC Louisiana to playing golf through a private nature reserve.  – tpc.com/Louisiana
 What are your favorite TPC Network courses? Let us know in the comment section.