Because of all those mountains and nicely groomed ski hills, Colorado is an Alpine man's paradise and rarely gets its due as a golf state. And you never see Denver get a mention in any "Best Places to Play" articles.
Fitness Instructor Course Turin Endasfit Endas Fitness | Emagister best bulking cycles steroids new in september: all fitness courses
That's not unfair by any means—it certainly doesn't have the notable collection of top-class courses of New York, Chicago, Boston, or Phoenix, for example. But it would be wrong to dismiss the Mile-High City's golf and deny yourself a game at an altitude where you may be surprised how far you can hit the ball.
Though the Centennial State's best courses are strung out along the I-70 and I-25 corridors west and south of Denver, you won't have any bother finding a good game in the city itself. Here are six favorites.
You won't be halfway down the first hole before you realize the "Dunes" part of the name is somewhat misleading. Any implication the course might be genuinely linksy is swept away by a panorama of scattered, established trees, concrete cartpaths, fill ponds, and fairly lush green turf. The site, owned by the nandrolone decanoate city of Brighton, borders the South Platter River 20 miles northeast of downtown Denver and won't put anyone in mind of the Fife coast, but Pete and Perry Dye's ample creativity, experiences in the Auld Country, and a fair bit of earthmoving combined to create the contours, movement, and bunkering you find across the pond. A course of the mid-1980s with all the corresponding water and fancy touches, but it's every bit as intriguing and enjoyable as it is fabricated.
It obviously takes a designer with an uncommon sense of what consistently engages, and appropriately challenges, the average golfer to build so remarkable a course on so unremarkable a piece of land. That's not to say the 337-acre parcel eight miles east of Denver that was once the site of the Lowry Air Force Base and, from 1972 to 2009, the Mira Vista Golf Course, isn't lovely. It is, just not Fisher's Island or Pebble Beach lovely. But, by using every contour he could find (and maybe adding a few of his own), creating huge and often perplexing greens, and building bunkers that entice and tease rather than reprove or punish, Tom Doak built for the Colorado Golf Association a course that never loses its appeal.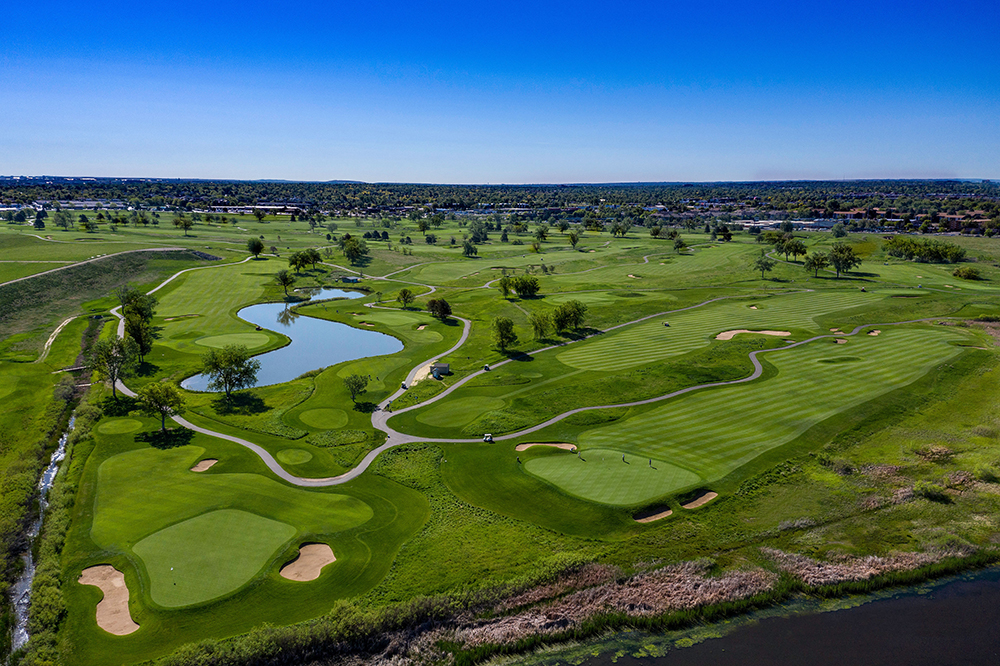 It's not entirely clear how often (rather, how seldom) Donald Ross visited Colorado, but we do know he has his name on three courses in the state. He remodeled Tom Bendelow's 1908 original at Lakewood Country Club in 1916, and it's possible he also used this trip to lay out the first 18 holes at The Broadmoor in Colorado Springs, which opened in 1918. Ross's third Colorado course—Wellshire, 15 minutes southeast of downtown—opened as a private club in 1926 but Ross was never on-site, designing the course from topo maps instead and relying on trusted assistant Walter Hatch to supervise construction. When the club fell on hard times in the 1950s, the City took it over and today it remains the only municipal Ross design west of the Mississippi.. It's no Seminole or Oakland Hills, but it is a Ross design you can play for under $40 which doesn't quite make it a unicorn but does make it pretty special.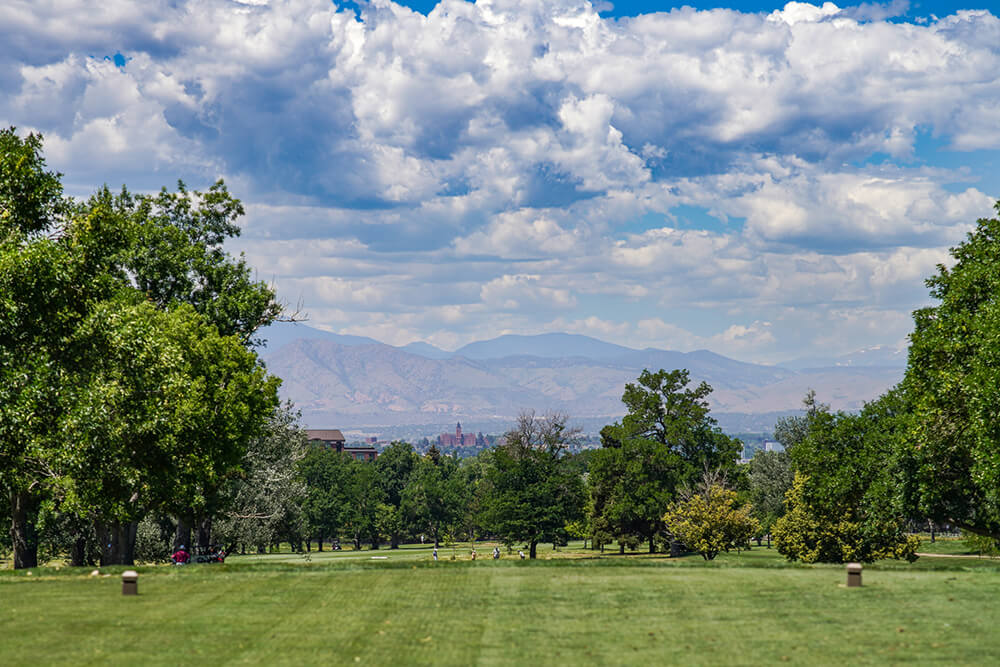 Location, location, location! Some courses have their surroundings to thank for their celebrity and while Robert Trent Jones Sr. and Robert Trent Jones Jr.'s 1972 design at Arrowhead Golf Club in Littleton, half an hour south of Denver, was a fine achievement, it is the huge, slanted, sandstone wedges projecting from the Earth nearby that you'll remember, likely forever.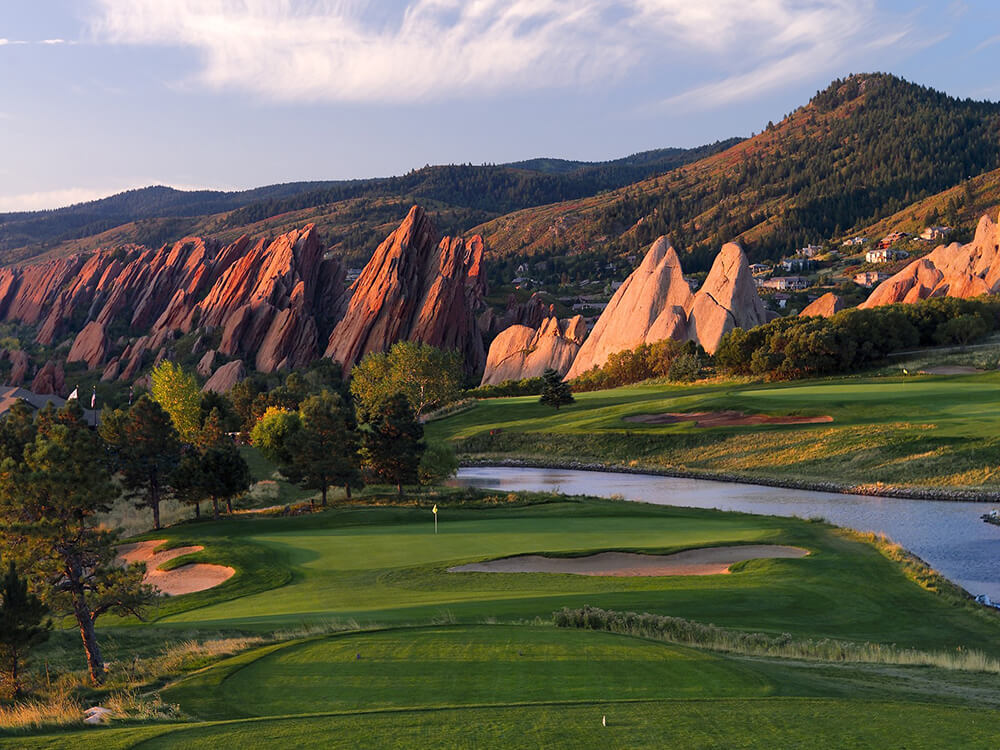 A municipally owned course was first proposed by the city in 1899, but it wasn't until 1913 that Tom Bendelow's design eventually opened on a rectangular, 136-acre parcel donated by the City Park Dairy and located a couple of miles northeast of downtown. Twenty years into his epic design career by then, Bendelow made sure golfers got a good view of the Front Range 25 miles to the west, but the course typified the architect's somewhat simple, budget-conscious style. In 1986, it was listed on the National Register of Historic Places, but it closed in late 2017 over concerns what damage a 100-year flood would do to surrounding neighborhoods. Three years and $46 million later, City Park reopened with an excellent Todd Schoeder redesign and a new stormwater drainage basin that could hold 74 million gallons of rain while submerging the 12th, 13th, and 14th holes.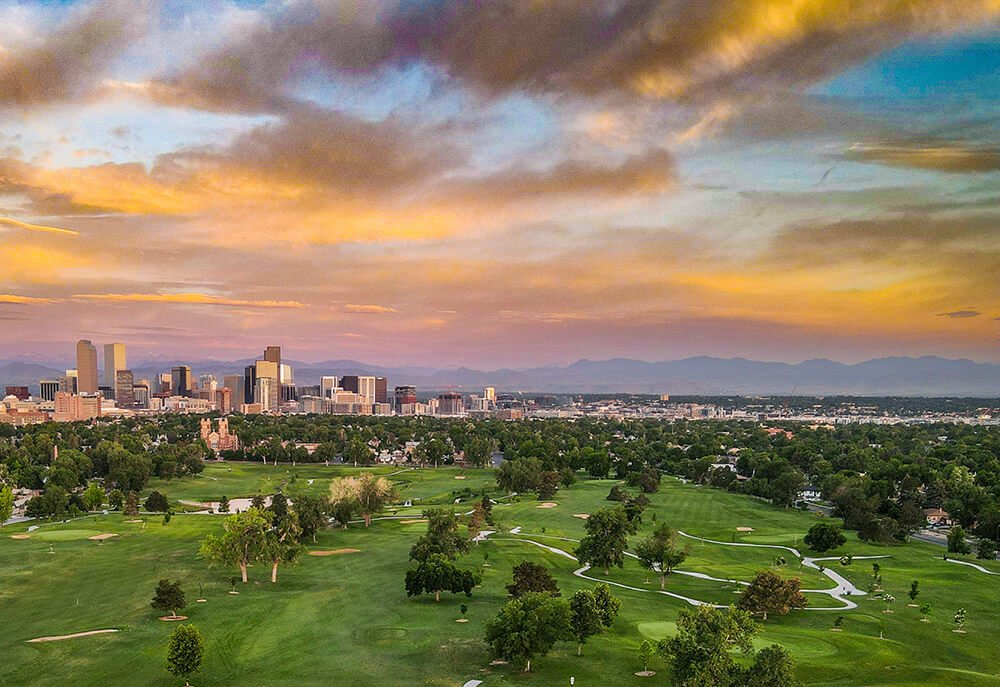 It might be a touch excessive to call Colorado "Jim Engh country," but it would likewise be a shame to visit the state without sampling at least one of the flamboyant designer's eight distinctive courses here. The nearest publicly accessible Engh design to Denver is the City of Golden-owned Fossil Trace, 25 minutes west of downtown. Sandstone pillars, walls, and ridges in the middle of, or alongside, fairways together with Engh's slim, meandering, serrated-edge bunkers and some characteristically peculiar green shapes add up to a busy day for your phone-camera.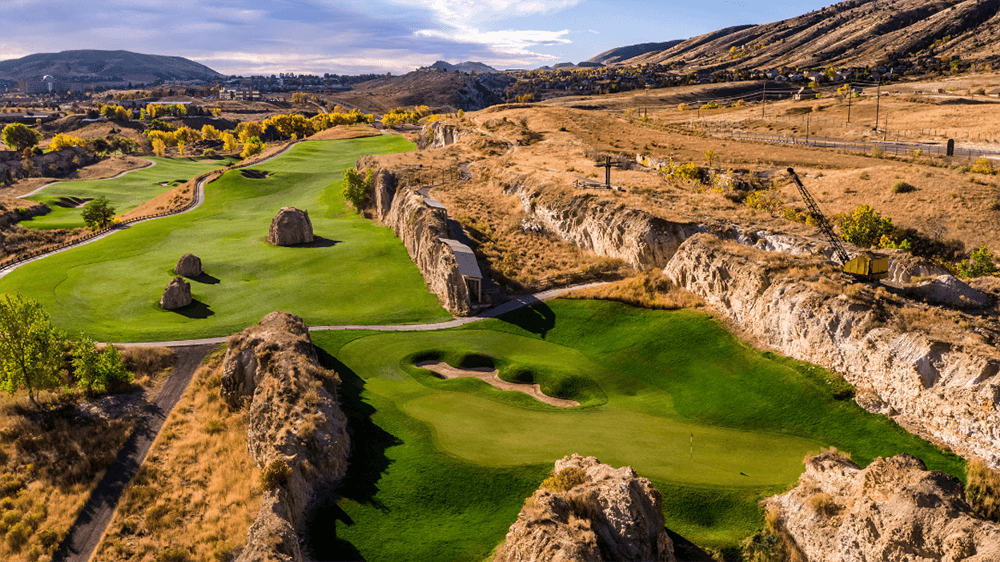 What golf courses have you played near Denver?