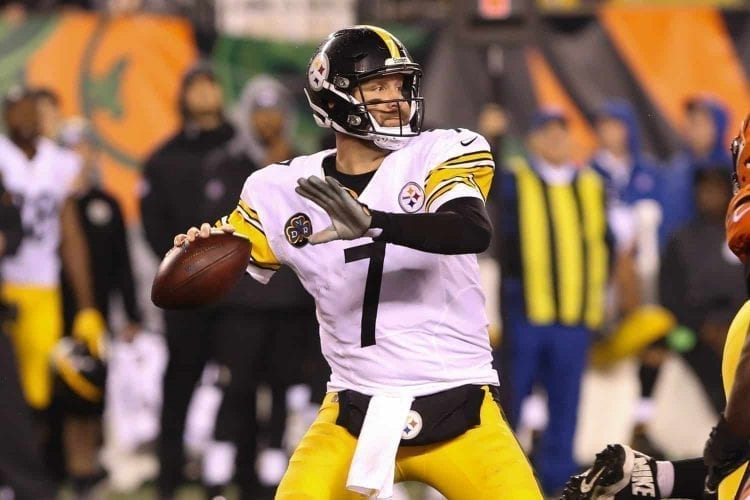 Football is a violent sport. We know that. Ben Roethlisberger has also had a long and very successful career playing that violent sport for the Pittsburgh Steelers. After Monday night's particularly violent matchup between the Steelers and Cincinnati Bengals though, Roethlisberger might be reconsidering his career choice.
Monday night, Roethlisberger witnessed his teammate Ryan Shazier suffer a gruesome injury and get carted off the field. On Tuesday, the two-time Super Bowl MVP went on 93.7 FM in Pittsburgh and made an interesting comment.
"I hope my son plays golf," Roethlisberger said. "If he wants to play football, that's fine, too. But it's a tough sport. It's not for everyone. If he wants to do it, I'll encourage it. If he doesn't, I'm just fine with that as well."
"It's a violent game. And this game always seems to be that way. It's crazy, this sport we play," he added.
Roethlisberger becomes the latest current or former football player to come out and say that he either hopes or doesn't want his children to play football.
In addition to being a world-class athlete on the gridiron, Big Ben is no slouch on the golf course either. He has played in several PGA Tour Pro-Ams over the years. He shot an 81 in a pre-US Open competition in 2009 at Bethpage Black and at one point had a handicap as low as 0.4. These days though, he plays closer to a 7.