By Erik Matuszewski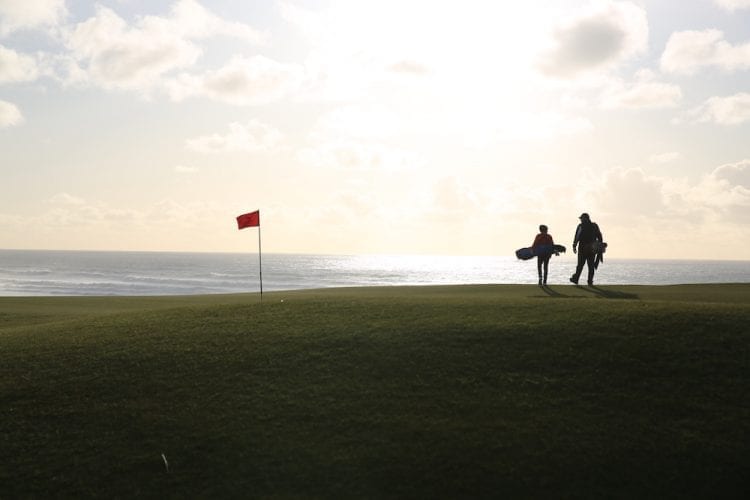 When Ryan Page took a work-related road trip from Seattle to San Francisco with his wife and four kids last summer, he made a point to squeeze in a couple days at Bandon Dunes Golf Resort on the rugged Oregon coast. Or, as he calls it, Daddy Disneyland.
The Kaysville, Utah, resident played a couple of memory-making rounds with 15-year-old son, Jack, and 13-year-old daughter, Eden—one at Pacific Dunes and the second at Old Macdonald. Page's wife, meantime, took their youngest two kids, 11-year-old Isaac and 7-year-old Crüe, to play Shorty's, the nine-hole par-3 practice course at Bandon Dunes.
Page was already a "Bandonista," having previously made the trek to one of the nation's most popular golf properties with his buddies and experiencing its "otherworldly and spiritual" combination of golf and nature. Now his kids are Junior Bandonistas. Officially.
While you might be quite familiar with all things Bandon Dunes, the resort that created the template for remote U.S. golf destinations, chances are you haven't yet heard of its Junior Bandonista program that allows juniors to play any of the property's five golf courses for free with a paying adult. And it's not just young kids either. The program is for anyone 22 and under—so, really anyone who was born since Bandon Dunes came into existence two decades ago.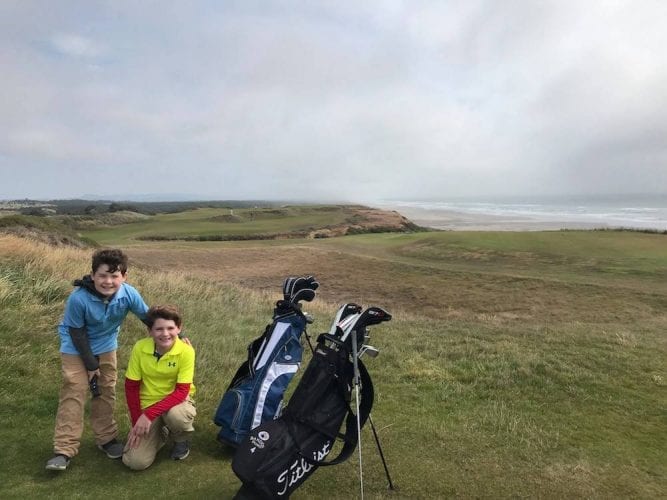 The unique initiative earned Bandon Dunes, which is celebrating its 20th anniversary this year, the 2018 Player Development Award from the National Golf Course Owners Association. One of the great joys of golf is being able to share an unforgettable on-course experience. What better way to do that than at a truly special location with family, passing on your love for the game to the next generation?
"With all of our guests who have been coming here for years, our thinking was that it's time for you to share the experience with your child and not have to break the bank to do it," said Jeff Simonds, who is the Director of Resort Operations at Bandon Dunes and has two sons (12 and 9) of his own.
The Junior Bandonista program started Mother's Day weekend and runs through the end of July, targeting a time when kids are out of school and families are typically taking vacations. The savings are significant, as rates for the four main courses—Bandon Dunes, Pacific Dunes, Bandon Trails and Old Mac—range from $215 to $335 depending on the month and whether or not players are staying at the resort.
"Where else in the world can you play a course that elite and have your kid play for free?" said Page, who runs a sports nutrition company called Progenex. "I'm not going to pay $200 a round for my kids to play. It's kind of the principle. But with one of them being free, it was kind of a no-brainer."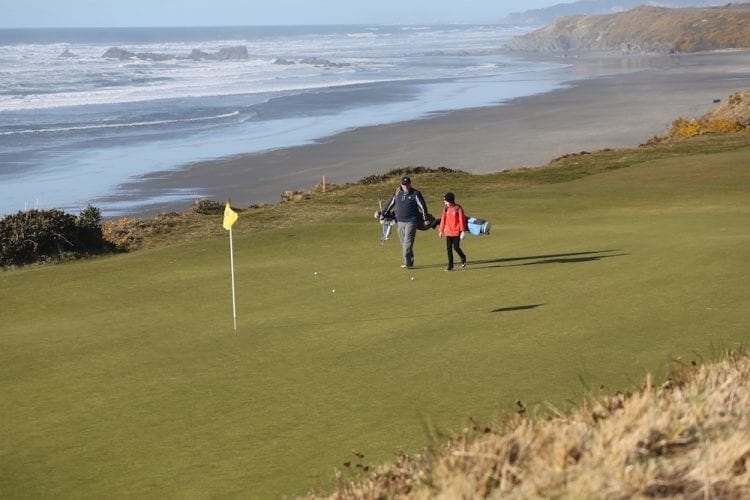 This is the third year of the program, which continues to grow. The first year was a "trial balloon," Simonds said, with marketing only within the state. Last year, it started on Father's Day in June and a total of 142 juniors took part, playing 386 rounds of golf. As it kicked off a month earlier this year, Bandon Dunes had 109 juniors booked for 391 rounds of golf.
While seeking to engage the next generation of golfer, there has also been a concerted effort to ensure the program doesn't interfere with regular resort play.
"We have so many buddies' trips and groups that are coming here to play 36 or 54 holes of golf in a day, and we wanted to make sure we built a program that didn't inhibit that," Simonds said.
While an offer of free golf doesn't always elicit feedback of "that's a brilliant idea" from ownership, Simonds said that Bandon Dunes visionary Mike Keiser was immediately receptive. He noted that it mirrors similar offers in the ski industry that give a free kids' lift ticket with a paying adult.
"We saw our role as let this be a reward or destination that allows families to put golf in their trip and visit," Simonds added. "While it's never been a group that we look to drive our business, when they're here, they're staying in hotel rooms, they're eating food, they're buying merchandise, so it does help your overall financial status. The other thing you end up building is more golfers that become long-term customers because of the experience we provide."
There are goodies beyond the free golf too.
Those in the Junior Bandonista program get a welcome kit that includes a headcover from Oregon-based Seamus Golf and ball markers. On the course, they get a playable links experience, with no real forced carries and endless creative options to suit golfers of all levels.
After walking off Old Macdonald last July with "ear-to-ear smiles," Page's kids told him it was the most fun they'd ever had on a golf course. As summer approaches, he's already targeting a Friday when he can take off from work and make the 12-hour drive from Utah to Bandon Dunes with his two oldest kids and have one of their grandfathers join them for the experience.
"There are very few places where you have your kids and you have 100% of their attention. That's a rare find," said Page. "So, what's that worth to you? That's priceless. It's four hours of undivided attention from your kids where they're just having fun. Golf is about having fun. It's about trying different things and different shots. This gave them a better perspective."\
____________________
Would you take your children to Bandon Dunes in light of the Junior Bandonista program? Let us know in the comments below!