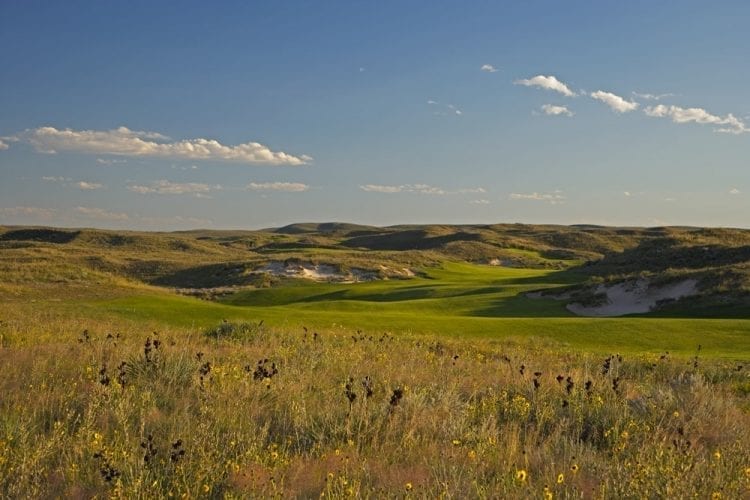 The idea for Ballyneal Golf & Hunt Club originated 25 years ago as brothers Rupert and Jim O'Neal watched British Open telecasts and realized their family's rolling property resembled some of golf's most hallowed ground. Buoyed by the success of remote clubs like Nebraska's Sand Hills, the O'Neals enlisted Tom Doak to create a classic links design on their land near
Holyoke, Colorado, 175 miles northeast of Denver. Doak's layout winds through 150-foot dunes and is punctuated by natural blowout bunkers, deep swales and confounding ridgelines. This windswept walk—no carts allowed—is full of strategic challenges and unpredictable bounces that put a premium on shotmaking and the ground game.
Members can bag birds as well as birdies on guided hunts for upland game fowl, including the prized Chinese ring-necked rooster pheasant. Under construction are a lodge-style clubhouse and cabins.