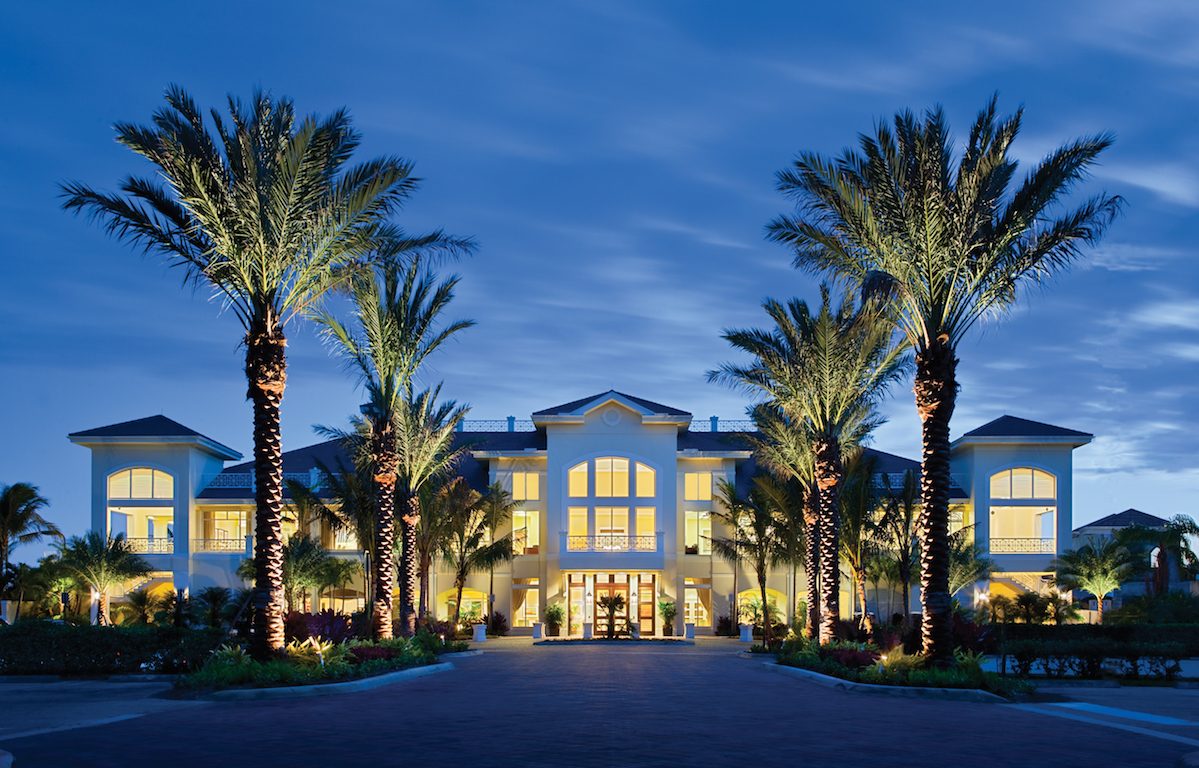 With a name that resonates with world-class facilities, this private Palm Beach Gardens club community is enjoying a rebirth with a major clubhouse renovation
When it comes to South Florida, addresses do not get much more exclusive than Palm Beach Gardens. One of the world's most desired destinations, the community is world-renowned for its natural beauty, pristine beaches, and idyllic ambiance that balance delightfully with its non-stop entertainment, and dining and shopping that have few rivals.
Naturally, this community has attracted its fair share of private clubs, but none stand out more than the private club community of BallenIsles. Woven into the tropical fabric of Palm Beach Gardens, BallenIsles's name simply resonates with world-class facilities, from three championship golf courses and a tennis facility ranked number one in the country by the USTA, to an abundance of other amenities that are both captivating and awe inspiring. All are enhanced by the club's warm and friendly social environment.
Built around the interests of its diverse members, BallenIsles offers a rich list of "Clubs-within-the-Club" activities, where members can share common interests with small, more intimate groups, including a wine lovers' group, multiple book clubs, a photography club, and bridge teams. The relaxing, yet active, atmosphere is one of the main reasons why so many members enjoy calling this place home.
From expansive estates to single-family homes and condominiums, most properties overlook shimmering lakes, botanical gardens, and magnificent golf layouts. The Distinguished Emerald Club, from the editors of Boardroom magazine, recognizes BallenIsles for its exceptional levels of service and world-class amenities. Nowhere else will you find its combination of complete serenity and unending activities.
Today, the private club community is enjoying a rebirth with the first major upgrade of its clubhouse in more than a decade. Always ahead of the curve, the member-owned Ballenisles built a first-of-its-kind cutting edge, 62,000-square-foot Sport Complex, which opened in 2010, that today offers the ultimate in fitness facilities, including a full-service spa, physical therapy, one of the country's premier Pilates studios, and everything needed to help this active membership live healthier, longer lives.
This spring, members greenlighted a $35 million clubhouse renovation inspired by the club's iconic heritage. Work is already underway and is expected to be completed in 14 months. One of the design inspirations for the renovation is the club's East course, where Jack Nicklaus won the 1971 PGA Championship.
"Few country clubs offer members such a historic connection to golf and this will ensure that the clubhouse is up to par with our world-class golf and tennis facilities," says Director of Sales and Marketing Brian Merbler.
The 72,000-square-foot clubhouse will be expanded by more than 30,000 square feet to feature a grand redesigned 19th Hole on the clubhouse terrace, offering breathtaking views of the East course where many golf legends originally qualified for the PGA Tour.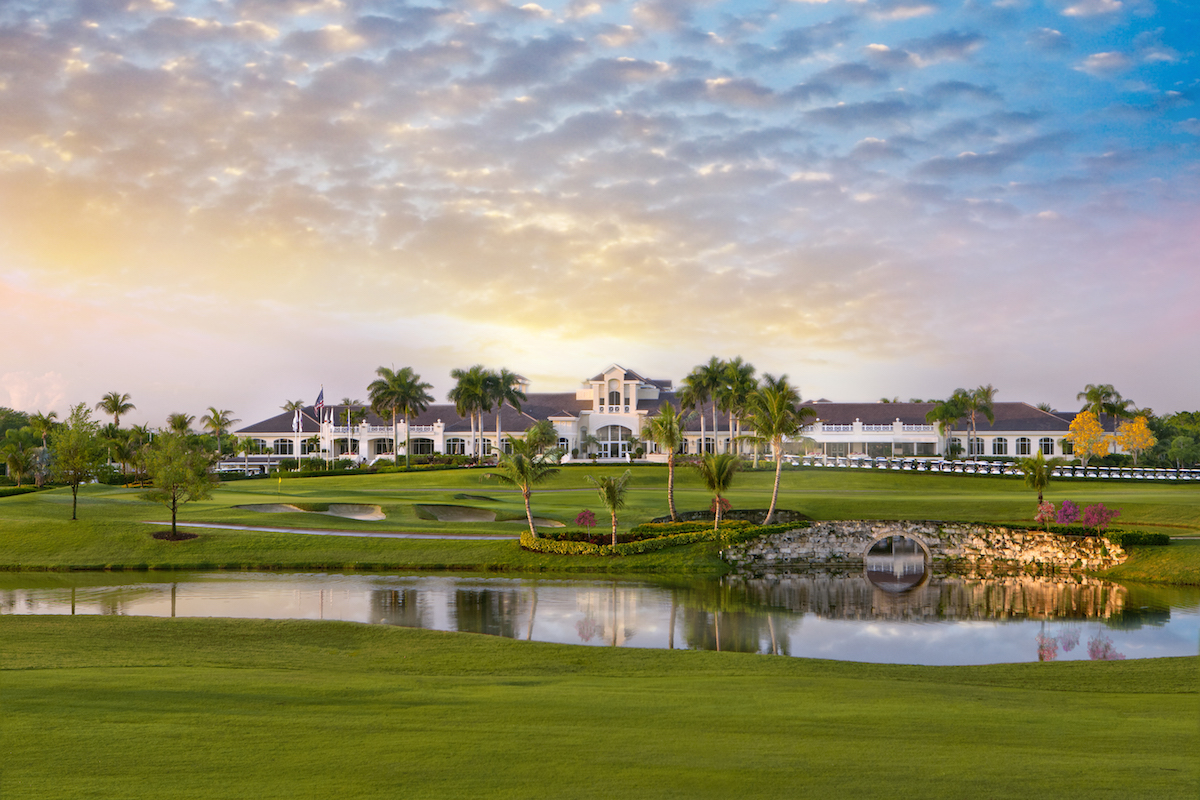 From Harry's Bar to a larger main dining room to a dedicated fine dining room and expansive kitchens, the architectural redesign and renovation will also add to members' enjoyment of a wide variety of dining and social experiences. The expansive clubhouse renovation will also include a new lobby lounge with vaulted ceilings. The entire project will be financed without an assessment to the membership, a rarity in today's marketplace.
Though the lifestyle here goes way beyond championship golf, the sport has been entwined with the club from its inception more than 50 years ago. Originally developed as the home of the PGA of America, for many years the club (then called PGA National Golf Club) was the site of the PGA Tour's Qualifying School and hosted the game's greatest players in the PGA Championship, World Cup, the PGA's Senior Championship, and numerous other golf classics.
Over the years, the three courses (East, North, and South) have been enhanced with innovative and state-of-the-art updates so that each course plays at a championship level. In 2008, Golf Inc. Magazine recognized the East course's $9 million renovation as a finalist for its national "Renovation of the Year" award. The North undertook an extensive renovation in 2013 with a $5 million redesign by Kipp Schulties and is absolutely beautiful. But the South course is, perhaps, the members' favorite. The original 9-hole layout was expanded to a full 18 by Joe Lee in 1970 and in 2000 was completely remodeled by Gene Bates Golf Design.
Their number-one-ranked tennis facility includes 20 Har-Tru courts and a 500-seat stadium court that regularly hosts invitational tennis tournaments with world-ranked players, including both Serena and Venus Williams, who train here.
The food options are exceptional, too. From fine dining to casual cuisine, delectable offerings entice members to take most of their meals at the club, even with the tempting restaurants of Palm Beach Gardens just minutes away. And for all the richness of its amenities, BallenIsles offers affordable entry points for homeowners. Traditional courtyard homes and condominiums start in the $300,000s, with elegant estate homes available up to $5 million.
BallenIsles
100 BallenIsles Circle
Palm Beach Gardens, Fla. 33418
(561) 622-0220
BallenIsles.org