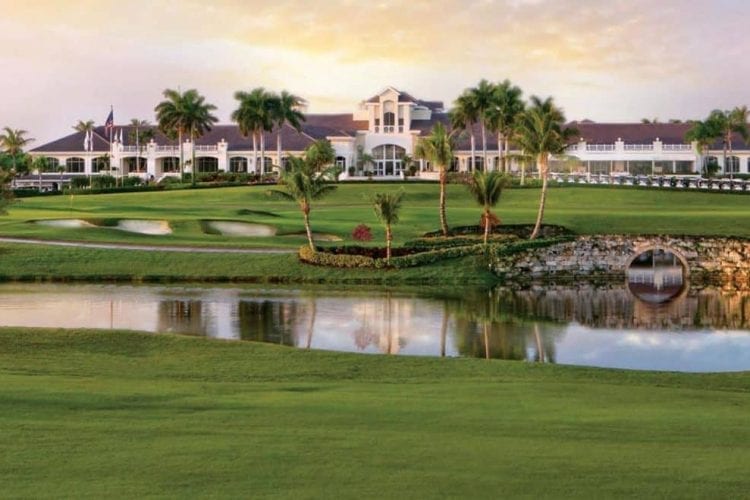 The clubhouse at BallenIsles in Palm Beach Gardens, Florida, is about to break a hundred grand. Square feet, that is.
It's been a decade since the private club community has upgraded its state-of-the-art facility, which was the first of its kind. In the world of luxury communities, a decade, though, can seem like a lifetime.
Golf buffs will recall this was the headquarters of the PGA of America from 1964-1972 and hosted the game's greatest players and majors. Jack Nicklaus won the 1971 PGA Championship on the East Course, one of the club's three acclaimed courses. Many other big names originally qualified for the PGA Tour here.
As BallenIsles GM and COO, Chris Card, says, "Few country clubs offer members such an historic connection to golf and this will ensure that the Club House is up to par with our world class golf and tennis facilities."
Oh, by the way, both Serena and Venus Williams train here.
The 72,000-sq. ft. clubhouse will be expanded by more than 30,000-sq. ft. to feature a grand redesigned 19th Hole on the Clubhouse Terrace offering breathtaking views of the East Golf Course.
From the Club's iconic Harry's Bar to a larger Main Dining Room, to a dedicated Fine Dining Room, and expansive kitchens, the architectural redesign and renovation will also add to members' enjoyment of a wide variety of dining and social experiences. The expansive clubhouse renovation will also include a new lobby lounge with vaulted ceilings.
Almost as exciting to the members as the finished project, the entire renovation will be financed without an assessment to the membership and is expected to be completed in 14 months.