Years ago, after my wife, newborn son, and I moved to Cousins Island, Maine from New York City, I got my first real taste of life without golf. I knew that being a new father would cut down on my rounds. But as I watched the Masters that first spring in Maine and noted out the window that a predicted blizzard had begun, it became clear that the golf season would be shorter in our new home state, too.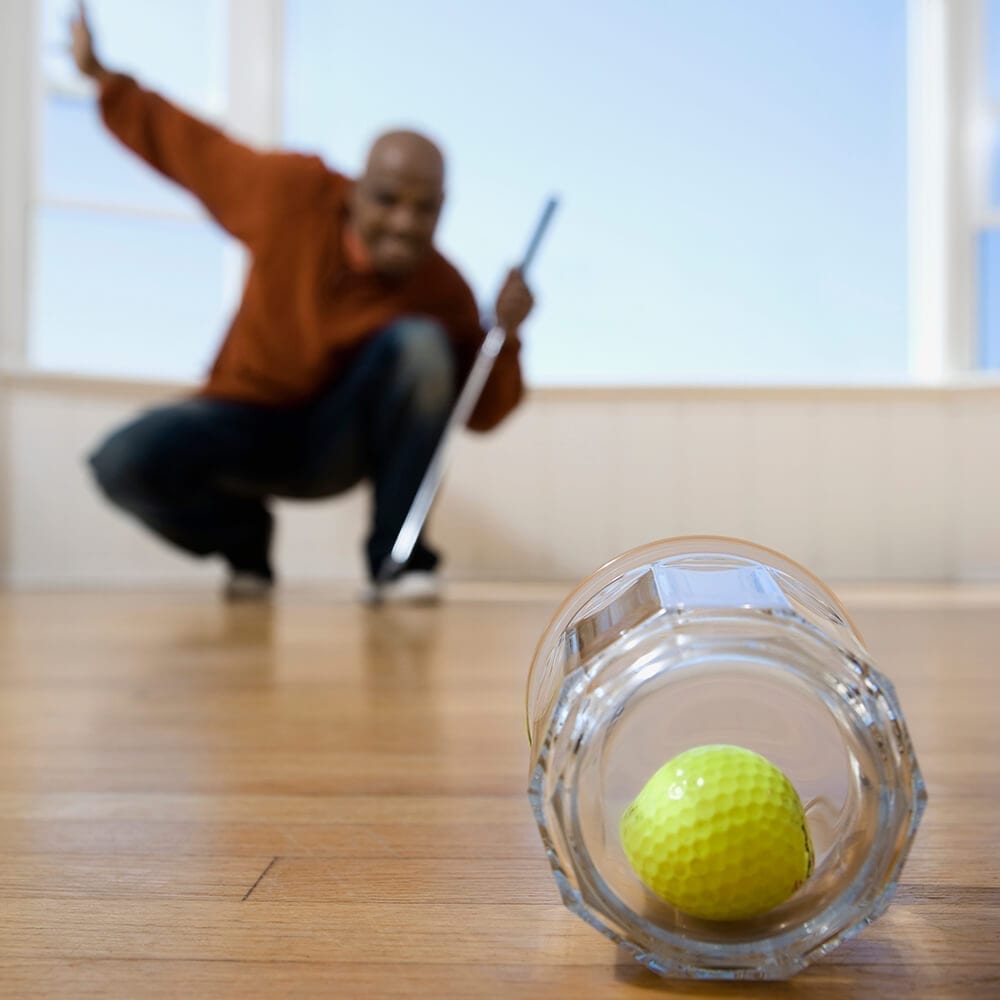 At least I was able to watch the goings-on in sunny Augusta. Today, with the coronavirus pandemic keeping people glued to their sofas, there will be no Masters. Or any tournament golf for a while.
What's a golf fanatic to do? Here are some suggestions—and feel free to offer your suggestions in our comments section.
WATCH a replay of the first round of the sadly foreshortened 2020 Players Championship. If you missed Hideki Matsuyama's astounding assault on par (he shot 9-under on one of the world's most punishing courses), you need to see it. After that, allow yourself to go down a YouTube rabbit-hole to relive professional golf's greatest moments.
STREAM a golf movie with friends. Create a WhatsApp or Google Hangouts group and watch a movie together, with one eye on the film and the other on everyone's inane comments. Nominees include: Tommy's Honour, The Greatest Game Ever Played, Golf in the Kingdom, Happy Gilmore, Loopers, and of course, Caddyshack.
READ a golf book. Mark Cannizzaro has a new one out entitled Seven Days in Augusta: Behind the Scenes at The Masters. You may pine for those Augusta pines when you read it, but at least you'll have Georgia on your mind. Other favorites of mine: James Dodson's touching farewell to his father, Final Rounds. Rick Reilly's Missing Links, which is one LOL-paragraph after another. Tom Coyne's A Course Called Ireland will have you marveling at his journey (and insights). And for a wild look at what's golf's future may look like, dig into Bob Labbance's Golf in the Year 2100. Or pick up any Dan Jenkins book. They seldom disappoint.
TUNE INTO a golf podcast. LINKS has a terrific one you can find here. The "Innerviews" at Ann Liguori's website are good choices, too—as are Matt Adams's daily golf talk shows, "Fairways of Life." For something completely different, lend David Feherty's podcast your ears—or go full-on irreverent with the ForePlay podcast from Barstool Sports.
PLAN your next golf vacation. Compare destinations, narrow it down to one, then go deep. Check out all the course websites. Watch flyover video of every hole. Read course reviews. Canvas the hotel options in the area. Then put together a rough itinerary and solicit your golf travel buddies for their opinions. Whether you ultimately use a golf tour operator to schedule everything or do it yourself, you'll be several steps ahead of the game come booking time.
BUILD your own golf resort. The Golf Resort Tycoon II sim computer game for Windows gives you all the tools you need to design, build, and manage the golf course of your dreams—and then play it.
PLAY one of the PGA Tour video games and see if your virtual swing measures up to your real one. The Rory McIlroy PGA Tour game is a good choice (if you can handle Feherty's comments on your shotmaking), as are any of the Tiger Woods editions that preceded it.
INSTALL that home simulator you've always wanted. If you've got a high enough ceiling somewhere in your home, you can have your own home simulator for as little as $5,000 and fine-tune your swing rain or shine, 24/7.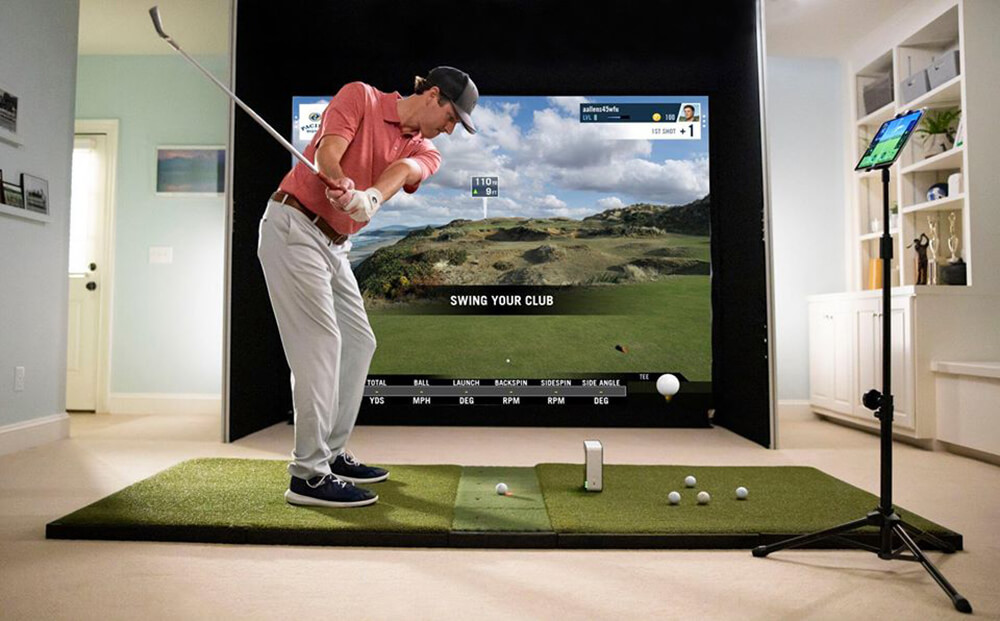 CREATE an indoor mini-golf course. Or better yet, design one of those outlandish Rube Goldberg holes that populate the internet where you tee off in your master bathroom and try to get the ball to travel all the way into a Solo cup down in your basement. Do a good enough job and you might even earn some extra work-from-home cash when your video goes viral.
REGRIP your clubs. It's not hard, and your sticks will feel brand-new in your hands when you put them into play.
GET GOLF-FIT by creating a regular at-home exercise regime. There are tons of good fitness instructional videos online, beginning with the ones you'll find on Golf Channel's website.
FIX your putting. All you need is a smooth carpet, a trusty putter, and a couple of balls. But since putting is 99 percent confidence, start by listening to Bob Rotella's "Putting Out of Your Mind" audio primer. Rotella will make you a believer—in yourself.
SHOP for your golf community retirement home so that when the world returns to some semblance of normalcy, you'll have your future golf outpost pinpointed.
CROCHET a new head cover. You can buy patterns and yarn online that enable even neophytes to create colorful head covers—including cute versions of just about any animal you can name.
What other at-home golf activities do you love? Give us your recommendations in the comments below!