Alister MacKenzie receives a fair amount of attention every year around April thanks to his central role in the creation of Augusta National. However, the home of the Masters represents only one thread in a design career—arguably the greatest of all-time—that spanned the globe.
MacKenzie was born in 1870 to Scottish parents living in the north of England. He grew up to study medicine at Cambridge, eventually joining his father's medical practice in Leeds. In 1900, he joined the Somerset Light Infantry as a surgeon and served in the Boer War, learning camouflage techniques that he later applied to his golf architecture.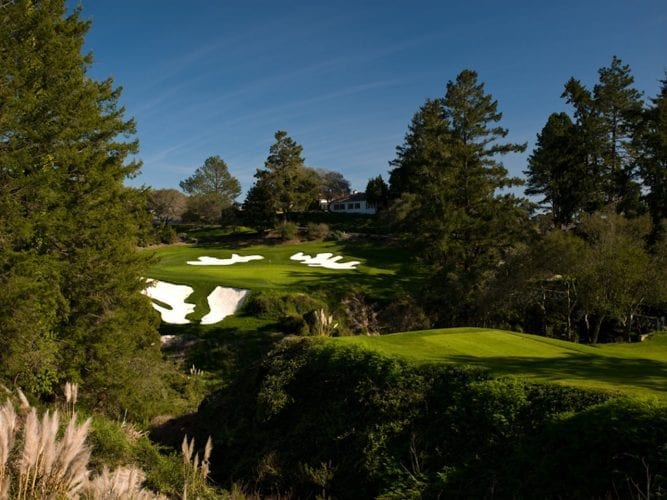 In 1919, MacKenzie joined forces with Harry S. Colt and his second career took off. Along with a busy slate of work around Britain, another highlight of this period was his hand-drawn survey of the Old Course, St. Andrews: MacKenzie claimed to have taken a full year to depict the many subtleties of the links.
The "Good Doctor's" story gets especially exciting from 1926. Now flying solo as an architect, his grand adventures in Australia, California, and Argentina (among other destinations) brought those locales some of the best courses in the world. In some cases, the architect never saw his courses in completed form, but the likes of Robert Hunter in California, Alex Russell and Mick Morcom Down Under, and Perry Maxwell in the Midwest ensured his vision would shine through.
Design Signature
In 1920, he published the book Golf Architecture. Its most famous essay, on the 13 essential features of an ideal golf course, has become something like the Ten Commandments of design. Alister MacKenzie occasionally broke his own rules, but the principles—two loops of nine holes, tight routing plans ("little walking between greens and tees"), the avoidance of blind shots and lost balls—appear regularly.
MacKenzie's bold bunkering, with its imaginative shapes and elegantly flowing edges, is instantly recognizable, but his "signature" becomes evident when one looks back down the hole as the hazards vanish—as if by camouflage!—into the landforms.
Best Course
By the time Cypress Point debuted, in 1928, Alister MacKenzie had grown so accustomed to the slings and arrows of the critics that he was surprised ("actually disturbed," in his words) when Hunter informed him that the first visitors had offered universal praise. The lesson he drew from this? "The construction of artificial features indistinguishable from the finest things in nature is the surest way to disarm criticism." The course's natural setting is second to none, but in blending strategic bunkering into the sweeping dunes, MacKenzie and Hunter showed that a course can transcend its function and become a work of art.
Most Representative
It could be argued that MacKenzie's gifts found their fullest expression in California and Australia. In the Golden State, Pasatiempo, where the doctor spent his golden years living alongside the 6th fairway, scores highly on his "Thirteen Points" punch list. In Australia, his principles are on glorious display at Royal Melbourne (West). With its strategic width, brilliant greens, and the premium it places on trajectory control (thanks to firm, fast conditions), the king of the Sandbelt may also be MacKenzie's best design.
Sleepers
Titirangi, MacKenzie's lone New Zealand design, is great fun—and accessible to visitors. A fairly open and scoreable front side gives way to a jungly back nine headlined by the par-five 13th, nicknamed "The Wrecker." On the private side, the Valley Club of Montecito, near Santa Barbara, is a dreamy course set on a pair of strangely shaped parcels of land divided by a road: One is a triangle, the other an elongated arrowhead, and MacKenzie's routing genius is demonstrated by how seamlessly they are stitched together.
Most Famous Hole(s)
His finest works leave little room for debate. The "Amen Corner" stretch at Augusta National represents the pinnacle of championship golf. We'll give Golden Bell (12) and Azalea (13) the nod over the 16th at Cypress Point. Though it may be the most famous hole in the world, Alister MacKenzie credited the idea in his writings to club founder Marion Hollins.
Further Reading
In the early 1990s, the architect's step-grandson, Raymund Haddock, discovered an unpublished manuscript that had been lost for 60 years. The resulting book, The Spirit of St. Andrews, is a foundational text for any library, as is his 1920 essay collection, Golf Architecture. Geoff Shackelford's Alister MacKenzie's Cypress Point Club is another first-rate portal into the architect's life and times. Online, a group of historians collaborated to produce a timeline of MacKenzie's life, which can be found at alistermackenziefoundation.org.