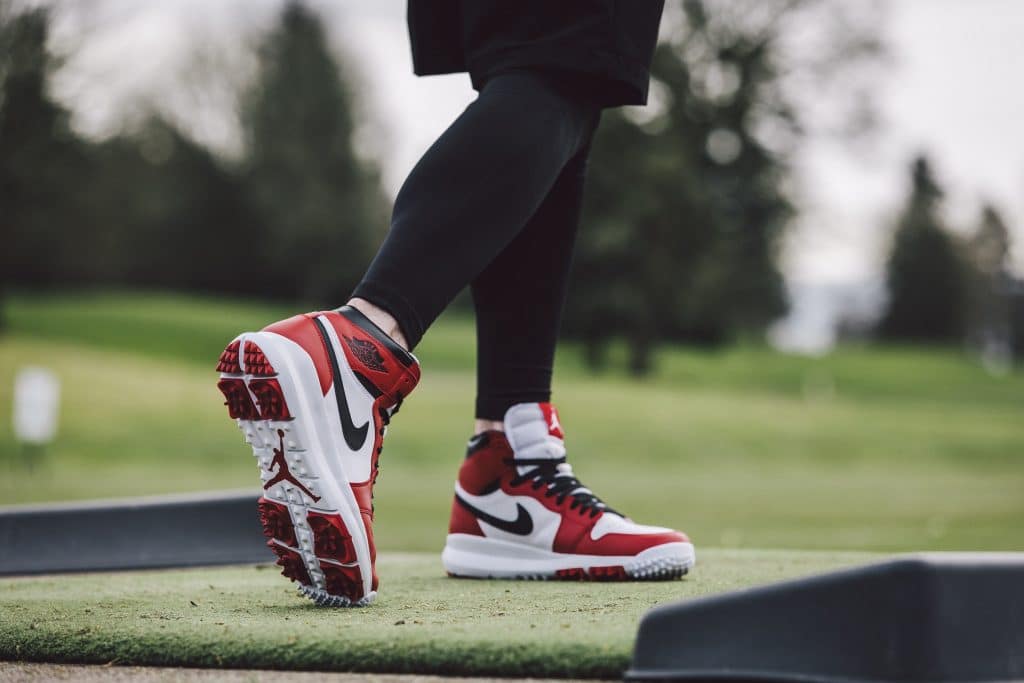 The most iconic shoe and logo in basketball is making its way from the hardwood to the short grass.
Nike and Nike Golf unveiled the first ever Air Jordan golf shoe available to the public on Monday, announcing the Air Jordan I Retro High golf shoe. The shoe takes a page from Michael Jordan's first signature shoe that debuted more than 30 years ago.
"MJ introduced his provocative style of play to professional basketball in 1984, and the Air Jordan I shocked the world at the same time," said Gentry Humphrey, Nike Golf's VP of footwear. "Interestingly, Michael started to take up the game of golf in 1984, the exact same year Nike started to develop the Air Jordan I."
While Keegan Bradley wears custom made Jordan brand golf shoes, this will be the first pair of Jordan golf shoes offered to the general public. The shoe will be available this Friday, January 10th in two different color patterns, white/black/varsity red and white/metallic silver. The limited offering will retail for $200 per pair.
While the shoe will look like an old school Air Jordan shoe, it will have full golf shoe functionality. Nike added extra padding in the ankle are for support and made the entire upper part of the shoe fully waterproof. In addition, Nike's Free-inspired outsole, similar to what was initially added to the TW '13, allows the shoe to keep contact with the ground longer during his swing.