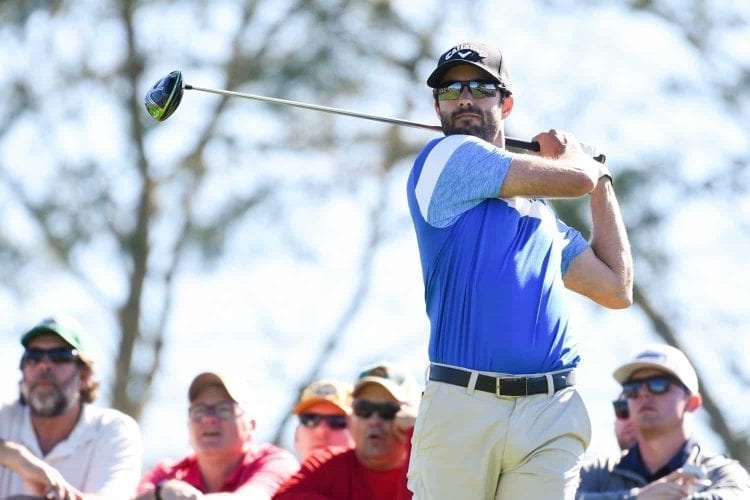 While he might have a while to go to be talked about in the same conversation as Wayne Gretzky, Bobby Orr, or even Steve Nash in terms of most accomplished Canadian athletes, Adam Hadwin entered into some pretty special company amongst his Canadian brethren with his win yesterday at the Valspar Championship.
With his win, Hadwin joined the likes of Stephen Ames and Mike Weir, becoming just the 14th Canadian golfer ever to win on the PGA Tour. The man who already has a 59 on his resume in 2017 now has a win as well.
It didn't come easy for Hadwin though. A double bogey at the 16th nearly derailed him, dropping him into a tie for the lead with Patrick Cantlay. Cantlay missed a par putt on 18 that opened the door back up for Hadwin and he capitalized, making his par putt for the win.
As a result of the win, a busy next few weeks will get even busier for the Canadian.
Hadwin and fiancée Jessica Kippenberger have their wedding date set for March 24th. That's not changing. Their honeymoon, however, will need to be rescheduled since it was planned for the week of the Masters and Hadwin will now be making that trip down Magnolia Lane.