Discussions of the best golf books on St Andrews can span decades and sub-genres, but in the modern category, a new book stands out – Links to St Andrews. The book contains "love letters" to St Andrews, written by everyone from Rory McIlory and Arnold Palmer to St Andrews caddies and local businessmen and women.
The first limited edition copies of Links to St Andrews will be auctioned off Thursday, April 7th in New York City at an Outpost Club event. Proceeds will go to the Outpost Foundation. These limited edition copies, of which there are 100, have been signed by every single contributor. Joshua Evenson, the book's editor, traveled the globe gathering signatures from over 100 contributors. The signatures were written on pieces of paper that include blades of grass from St Andrews, Dornoch, Hoylake and Pinehurst. The value of such a rare book with signatures from Palmer, Nicklaus, Player, Watson, McIlroy and many others will be determined in this first auction. "A major focus of Links was to give back and say thank you to all who helped make it happen. The vast majority of the one-hundred limited edition books will go to a variety of charitable organizations around the world. They range from cancer research to university scholarships," said Evenson.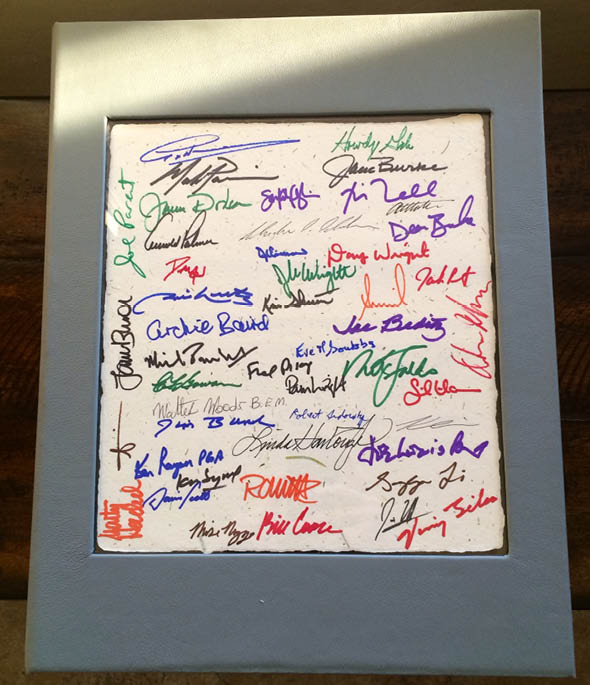 In addition to the 100 limited edition books, we also have 500 which are not presently being offered for sale. They will be gifted to organizations to put up for auction in the event they do not receive one of the 100. If you are interested in inquiring about one of these books, please reach out to Evenson at 
joshuacevenson@gmail.com
. For more information on the book, or to purchase a standard copy, visit the
Links to St Andrews website.