Pulled over on the side of a lonely stretch of road in North Dakota, with twinkling stars overhead, Patrick Koenig swatted a dozen or so golf balls into the darkness from the makeshift driving range atop his RV. Make that his RGV: recreational golf vehicle.
You might think playing close to 450 rounds at 405 courses across the country in a single year would get one focused on pursuits other than golf, but here was Koenig soaking up the silence and stillness of the Great Plains in between more swings.
If you're a golfer who's also a devotee of social media, you surely recognize Koenig's name and have seen the incredible golf photography he shares on Instagram. Koenig recently completed an epic golf journey, living in a 26-foot Coachman for 12 months while playing golf in all but one state in the continental U.S. (He missed out on Nebraska because of snow).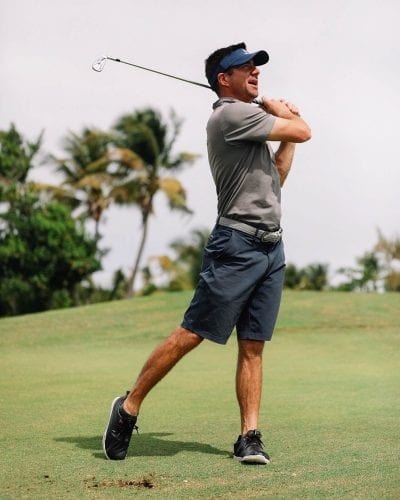 Koenig did all the driving himself—a total of 35,576 miles—took around 40,000 photos, made 689 birdies and lost in the neighborhood of 600 golf balls.  He also played with 793 different people, making new friends along the way, and raised $20,000 for the First Tee of Greater Seattle.
"Not for one second did I get tired of doing it," says Koenig, who capped his trip in January at Bandon Dunes in Oregon. "Maybe that's partly my love for the game. But it was contagious. People meet you on the Internet and they're super-excited. You go play a round of golf that felt special. All we did was play golf, but somehow it was a different feeling of being a part of that energy that surrounded this."
I first met Patrick Koenig in January of 2018 at a party during the PGA Show in Orlando. He was about to embark on an adventure that had me shaking my head in a mixture of envy, amazement, and incredulity. Koenig quit his job in software sales, gave up his Seattle apartment and bought the RV to travel the country playing golf. It was a quixotic quest, yet one that speaks to so many passionate golfers who would love to be able to pursue that itinerant, nomadic, wanderlust lifestyle.
Koenig, 39, heard that first-hand almost every day as followers joined him on his journey. And then they returned to reality as Koenig traveled on.
"It's usually that they don't want to give up the comforts of a normal life, like having an address. A lot of them have kids and a wife. That's the big one," says Koenig.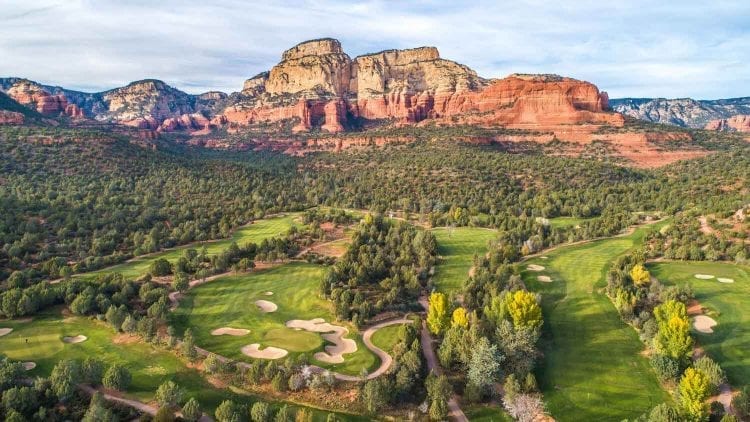 "What made it so cool is that very few people actually do it. What they need is to enjoy that through somebody else," he adds. "A lot of people say they want to experience it, but don't really want to experience it; they don't want to get a flat tire on the road, live without a fridge because it broke down, or have your generator crap out leaving you with no A/C in the middle of summer. But nobody said it was a stupid idea."
Koenig was called a "crazy (expletive deleted)" one time while playing Elk River in the hills of North Carolina. His approach shot to the ninth green sailed right along the tree line and, as he crossed a little creek to play his next shot, Koenig said he saw "four dudes just staring at me the whole time." It wasn't until he finished the hole (with a bogey) that one of the onlookers walked up with eyes wide and pointed out the 300-pound black bear in the trees that was just steps from where Koenig had gone to hit his ball.
"It was a wild moment," Koenig said. "I guess the bear wanted to see if I'd get up and down for par."
While at Sleepy Hollow in New York, Koenig bumped into Bill Clinton, who was playing with author James Patterson. He also crossed paths with golf course architect Tom Fazio at Seminole in South Florida and, unrelatedly, got an invite to play the exclusive Cypress Point in California. The latter was his favorite course on the trip, but he also treasures memories like playing at Topgolf in the snow in Denver or competing in a skins game with a group of 38 under the lights at a "rinky-dink little par-3" course in Indio, Calif.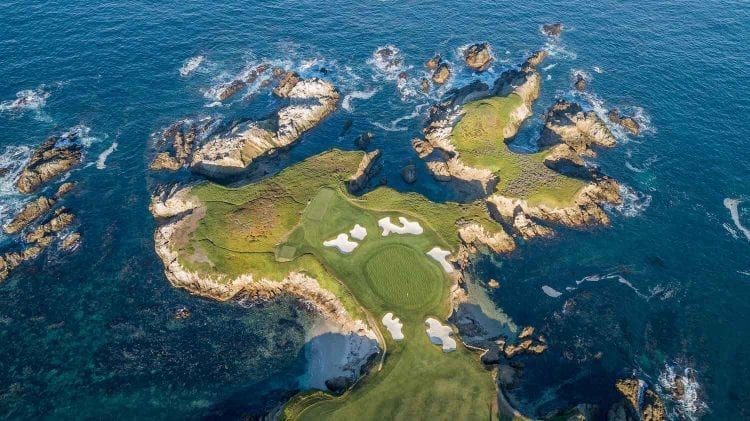 "Those are the experiences I think are just as good," Koenig says.
So, what's next?
The plan after his year-long trip ended was to stay with his parents, but their house in Paradise, Calif., burned down in last year's wildfires. "That plan went up in smoke, literally," he says. Instead, Koenig is staying with his mom and dad at a rental house near Sacramento while writing a book about his adventures.
The day I caught up with him again, he had just penned a poem to include in the book, which he hopes will make people laugh, think and appreciate the beauty of the game. It will be more about the people he met and experiences he had along the way; he'll let his photography do most of the story-telling when it comes to the courses themselves.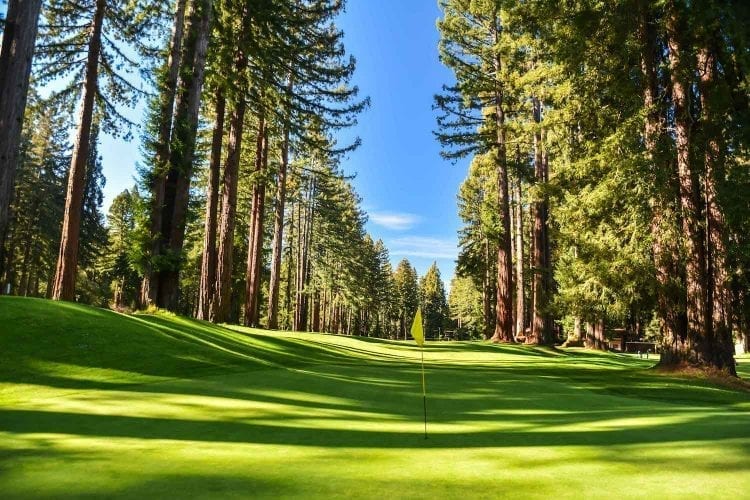 Koenig said he's turned down sales positions as he searches for that "mystical golf job." He's not quite sure what he wants to do next, but knows it will be related to golf. Some golf courses ask him to come out for photos and social media, paying anywhere from $5,000 to $10,000 per visit to create content, including video flyovers with his drone, and do social media promotion.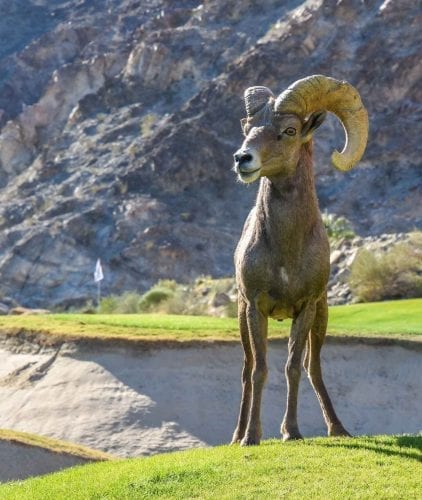 Koenig estimates he spent about $60,000 on his journey. He avoided injury, didn't have any major issues with the RGV and successfully juggled a madcap schedule that was constantly changing, particularly when it came to invitations from fellow golfers who learned of his mission. His handicap started at 5, went to a +1 and finished at 1.
"I would do it again in an instant," says Koenig. "I never lived that hard every day. I'm trying to find the best way to put it into words, but what I keep coming back to is these cliché things—that it's not about the destination, it really is about the journey."
______________________
Do you dream of embarking on a golf road trip? If so, where would you go and where would you play? Tell us in the comments below!