A four-minute YouTube video tells you pretty much everything you need to know about Mike Strantz and his approach to building golf courses.
He appears with design partner, and former PGA Tour player, Forrest Fezler during their 2002 renovation of Silver Creek Valley Country Club in San Jose, Calif. Over images of how he took a fairly blah-looking Ted Robinson design and morphed it into an attention-grabbing course you'd be eager to play, Strantz explains his philosophy in a few tell-all quotes.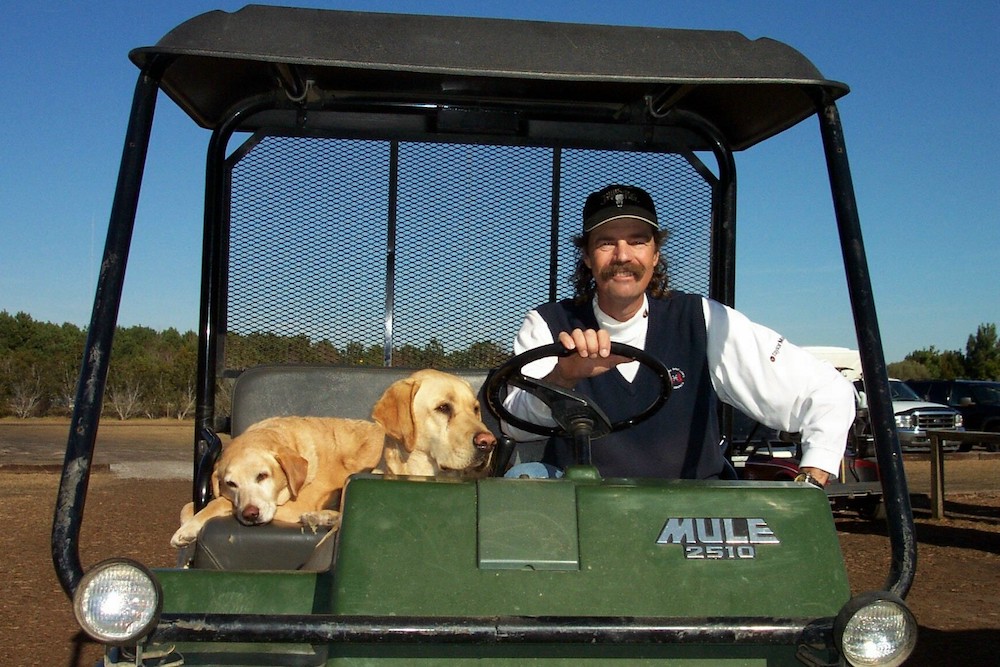 "Excitement; I think that's the first thing you look at," he begins, before launching into a sequence of comments that should perk the interest of any golfer. "Forrest likes to say if you go to Disneyworld, Cedar Point, or Six Flags, you don't see lines at the merry-go-round, they're at the roller-coaster."
Then, a bombshell: "If we have one hero, MacKenzie was probably it, and if you read Spirit of St. Andrews you know exactly what I'm talking about. He didn't give a damn what people thought about how hard a golf hole was. Matter of fact, one of his big things was to make it look harder than it is. People want to be stimulated. They want something to appear very difficult, but in essence it really isn't. It gets a little adrenalin pumping." 
Strantz pumped an awful lot of adrenalin into golfers' veins. His extraordinary designs were remarkable in many ways, breaking barriers, blazing trails, and pushing envelopes without ever quite crossing the line into unplayable or "Mickey Mouse." 
Yes, a number of Strantz greens may make you shake your head, but the common reaction is to want to immediately play the hole again rather than never come back. 
Dana Fry, who worked under Strantz at Fazio Design during the 1980s, remembers a great character with a dry sense of humor, and the best graphic artist "of any architect, ever." Much of Fry's own methodology was inspired by Strantz. "He always told me never to be afraid of thinking outside the box or try new ideas. Many architects developed a style and repeated it again and again. Mike didn't like that. He preferred taking a chance." 
Strantz earned a Turfgrass Management degree from Michigan State in 1978. While working on the grounds crew at Inverness Club in Toledo, Ohio, preparing the Donald Ross design for the 1979 U.S. Open, Tom Fazio noted Strantz's flair for the work and invited him to join his team.
Strantz eventually became Fazio's man on-site. He left in 1987, did a little freelance course construction, but mainly worked as a commercial artist, forming Michael Strantz Studios. 
With a head full of ideas and an artist's drive to create something original, Strantz returned to course design in the early 1990s. He moved just 100,000 cubic yards of dirt when building the enduringly popular Caledonia Golf & Fish Club in Pawley's Island, S.C., which opened in 1994. 
Before his tragic death in 2005, Strantz and Fezler built six more courses. Thankfully, he didn't like to work far from home in Mount Pleaseant, S.C. (two California renovations notwithstanding), so fans don't need to fly around the world checking off courses. He limited his work to three nearby states—Virginia, North Carolina, and South Carolina. A road trip taking them all in is certainly doable, if not wholeheartedly recommended. 
Royal New Kent G.C., Providence Forge, Va. (1996)
In March, 18 months after the owners closed the course, Royal New Kent reopened under new ownership following a $4 million renovation. Reviews are unanimously positive, many saying it is better than ever. 
Stonehouse G.C., Toano, Va. (1996)
Stonehouse went much the same way as Royal New Kent, closing in late 2017 and being left to decompose. Thankfully, a local businessman stepped up in January, buying it for $800,000 and spending $1.4 million on its revival. It reopens this month. 
Tobacco Road, Sanford, N.C. (1998)
Many believe the outrageously quirky and wildly entertaining Tobacco Road, 30 miles north of Pinehurst, was Strantz's crowning glory. 
Tot Hill Farm, Asheboro, N.C. (2000)
With a handful of typically unconventional holes, this design, an hour west of Tobacco Road, is another you won't soon forget. 
Caledonia Golf & Fish Club, Pawleys Island, S.C. (1994)
Strantz's first solo design effort, about 25 miles south of Myrtle Beach, is still one of his most popular.
True Blue, Pawleys Island, S.C. (1998)
Across Kings River Road from Caledonia, True Blue bears all the Strantz trademark flourishes. It actually had to be softened a little after opening in 1998 for being a little too provocative. 
Bulls Bay, Awendaw, S.C. (private) (2002)
Opened in 2002 and modeled on Shinnecock Hills, Bulls Bay was Strantz's only original design for a private club.