In a literal oasis within the largest national park in the lower 48 states is a golf experience like no other.
More than 60 miles away from the nearest town and more than 200 feet below sea level sits the Furnace Creek Golf Course in Death Valley, Calif. Open to the public, it's the world's lowest golf course by elevation.
"Some guests are shocked we have a golf course," says head professional Jordan Wetsch. "We're a hidden gem really. Not many people know about us."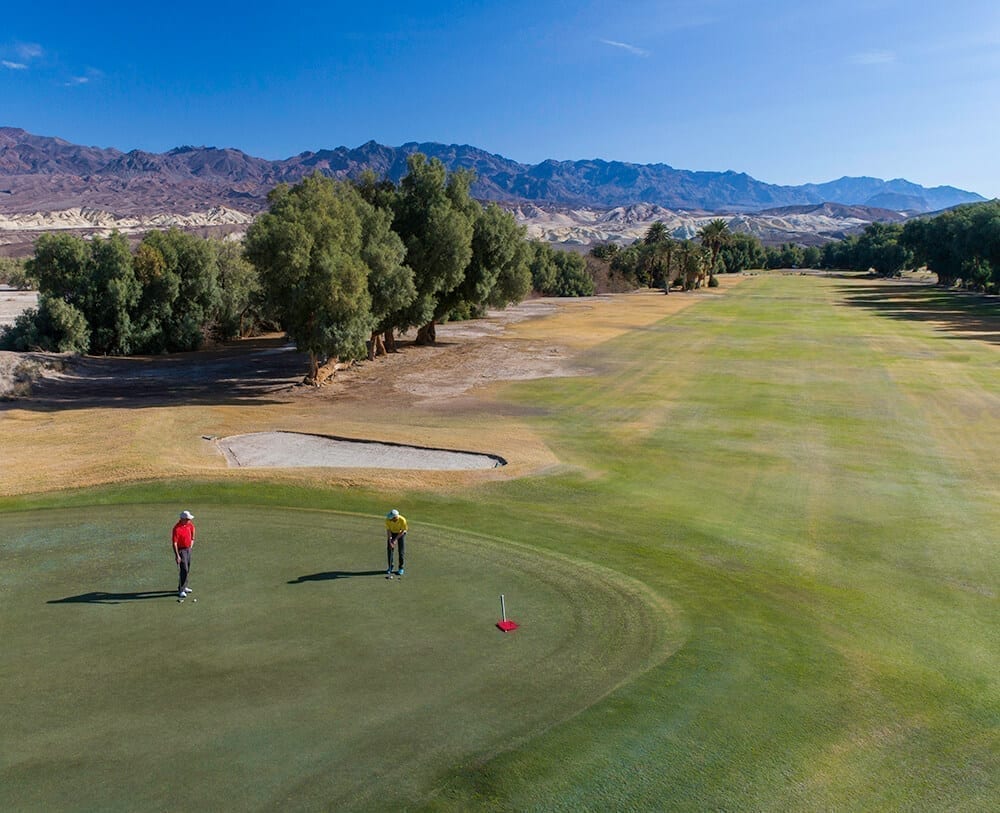 I first visited Death Valley and Furnace Creek long ago on a family trip in my early teens and it was an unforgettable adventure.
We went during June, the peak of summer, when temperatures climbed above 120 degrees Fahrenheit and, inconveniently, the air conditioning on our rental car died. I vividly remember my brother and I taking our t-shirts off, soaking them with water from gallon jugs, and wrapping them around our heads as hot air blasted through the open windows. I recall visits to long-abandoned borax mines, staying in the rustic Furnace Creek Inn, and trying not to smirk that time my pesky younger brother stepped on a red ant nest.
The area looks a bit different today. It also goes by a different name, fittingly: The Oasis at Death Valley. Make no mistake, this is a true American oasis, with 80,000 gallons of water rising to the surface every day.
The resort was originally built in 1927 by the Pacific Borax Company and later became a getaway winter spot for Hollywood celebrities such as Clark Gable and Ronald Reagan. To get a sense of what the surrounding area is like, consider some Tatooine scenes from the first Star Wars movie were filmed there. There are truly few places in the country like it, with sweeping views of Death Valley and the Panamint Mountains, and skies so dark and clear at night that the Milky Way can be seen with the naked eye.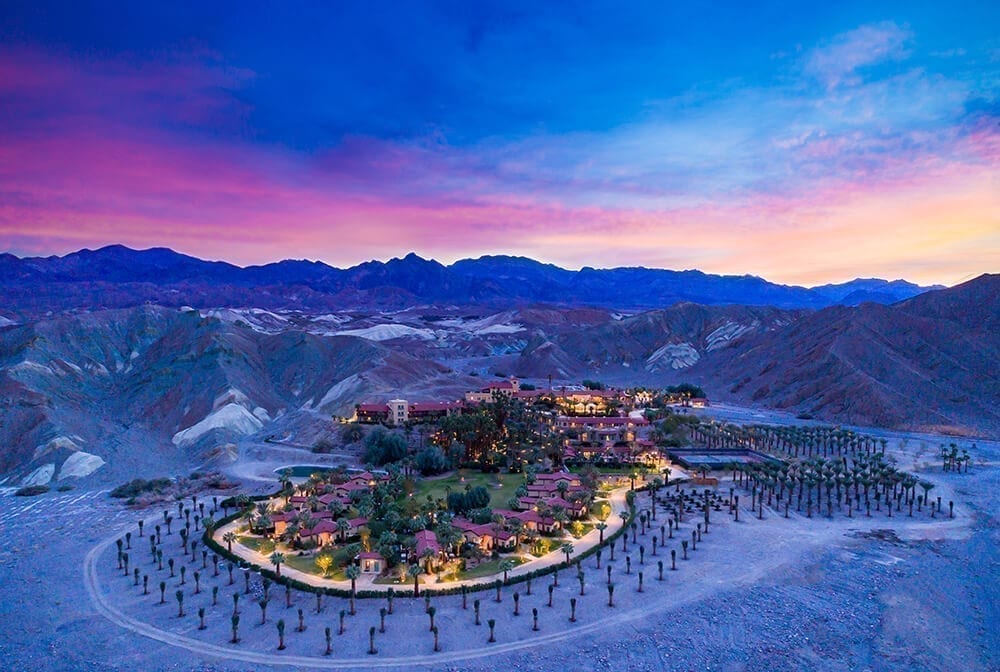 Having recently undergone a $100 million investment, the mission-style Inn at Death Valley features 66 luxurious rooms, 22 private casitas, fine dining, a tranquility spa, opulent gardens, and a spring-fed pool that's always 84.5 degrees. There's also the family-friendly Ranch at Death Valley which has 224 rooms as well as an ice cream counter and The Last Kind Words Saloon. There's swimming, hiking, horseback riding, off-road jeep rides. And, unexpectedly for some, golf.
The unique 18-hole golf course does about 7,000 rounds per year. It too underwent a recent renovation, one primarily focused on water preservation as 15 acres of turf gave way to desert and native plantings. While it now looks a little more like a desert course, it plays softer than one might expect thanks to the reclaimed water used on the layout's lush, wide-open fairways.
Only 6,215 yards from the back tees, the par-70 course plays considerably longer and carries a stiff USGA rating of 74.7. While golf balls are occasionally stolen by coyotes—the course is also home to roadrunners and owls—the biggest surprise for golfers is how much distance they lose due to the barometric pressure at the low elevation.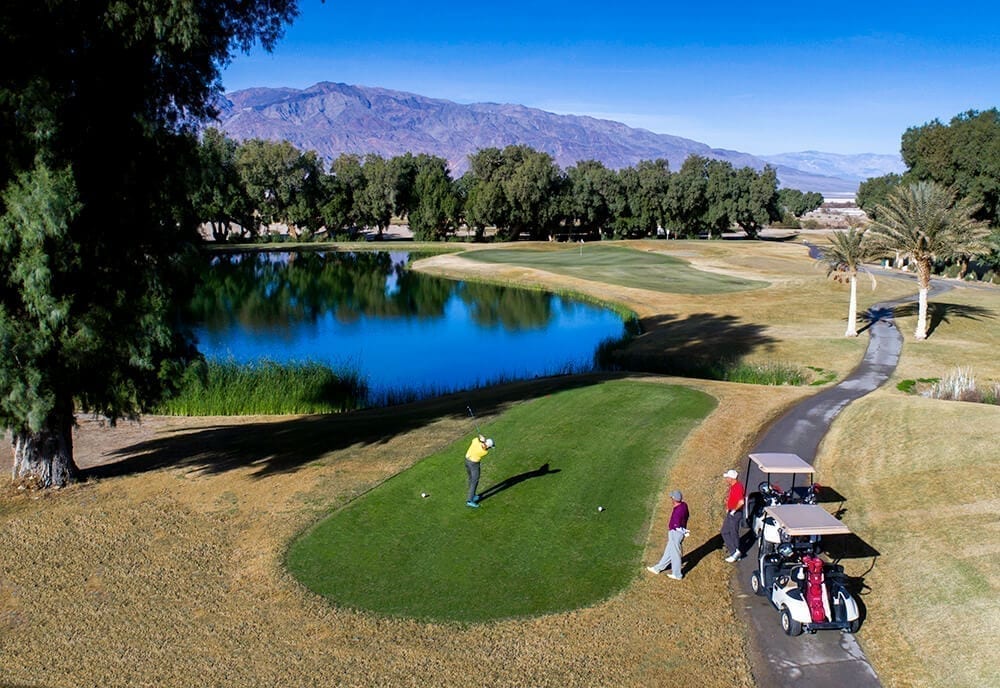 "It's a challenging course," Wetsch says. "I've played Chambers Bay and Erin Hills and a lot of tough courses through college, and I struggle breaking par here. It's just something about it—the layout, design, the carry of shots. There's so much uniqueness to it. It's tricky."
Furnace Creek is for sure a one-of-a-kind golf experience. And just getting there is part of the thrill as Death Valley National Park spans 3.4 million acres.
During the summer months, which is popular with European travelers, guests aren't permitted to play after noon due to the heat. But as Oasis General Manager John Kukreja notes, the fall and winter are quite different, drawing visitors from around the country and particularly nearby markets such as Los Angeles, San Francisco, and Arizona as temperatures drop a bit.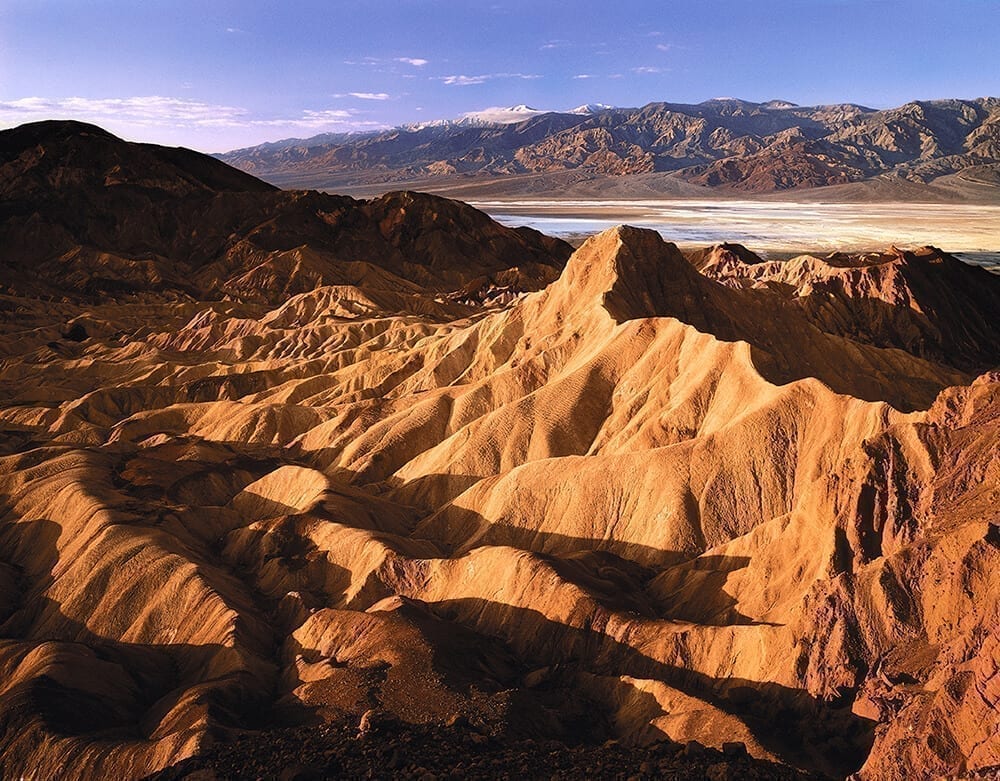 "Eight months are beautiful, it's really what Death Valley is," says Kukreja. "We're looking forward to getting more golfers out here. You can look at it as a bucket list, but when you play, you'll say, 'Hey, I want to go back.'"