Golf is a truly global game, with around 38,000 courses in more than 200 countries worldwide.
There are also hundreds of development projects in the works, from Australia to Vietnam. Many are sure to appeal to golfers with wanderlust that extends beyond the golf-rich U.S. market.
Following are nine scheduled course openings, from nine different countries, that are noteworthy for 2022.
Minnippi Golf Course (Australia)
On the east coast of Australia, the city of Brisbane is opening its first public course in 70 years—and it's a unique one. Construction of Minnippi Golf Course is being funded entirely from proceeds of an adjacent residential development and the routing features three 6-hole loops, allowing the course to be played in multiple variations (a full 18, two 9-hole loops, three 6-hole loops, etc.). In what might be an Australian first, the course (built in a flood plain) has no sand bunkers. As hazards, it instead has treated wood timbers creating grassy hollow areas that can be mowed at different heights where traditional bunkers would be positioned. https://www.brisbane.qld.gov.au/things-to-see-and-do/outdoor-activities/golf/cannon-hill-community-links-development-project
View this post on Instagram
RotaryLinks @ Wood Buffalo (Canada)
In Fort McMurray, Alberta, more than four hours north of Edmonton, nine more holes are expected to open at a public facility called RotaryLinks @ Wood Buffalo. The course, designed by architect Les Furber, is a community project established by the local rotary club to provide affordable and accessible golf for residents of the regional municipality of Wood Buffalo. The facility's first nine opened in 2018 and it truly has deep local ties, with half of the course's annual revenue benefitting community organizations. https://www.rotarylinksgolf.com
Guayaquil Country Club (Equador)
Along the Babahayo River in Equador's second-largest city, the all-new Guayaquil Country Club course is set to open for member play this summer on former rice fields. Designed by Bruce Charlton of RTJ II Golf Course Architects, the course is a throwback with width and playability, plenty of water, and multiple changes of direction in play. As Guayaquil's city limits grew, the club's original course began to get squeezed, prompting membership to sell that property and buy enough land in the nearby Samborodon region for not only the new 18-hole course, but also soccer fields and an equestrian center. https://gcc.ec
View this post on Instagram
Navarino Hills (Greece)
Not one, but two 18-hole courses designed by two-time Masters champion Jose Maria Olazabal are officially opening to the guests this year at this year-round integrated resort that's one of the most anticipated golf developments in Europe. Set on the coastline overlooking the Bay of Navarino and the Ionian Sea, the property has added the world's first International Olympic Academy Golf Course and the Hills Course to its two existing layouts (The Dunes and The Bay). In addition to golf, the environmentally conscious resort offers alternative tourism elements including dedicated wellness and outdoor activities. https://www.costanavarino.com/navarino-hills/
Navarino Hills, named the 'World's Best New Golf Development' at the 2020 World Golf Awards, stretches over 500 hectares of rugged natural terrain overlooking Navarino Bay and provides the ideal complement to the existing Dunes and Bay courses.https://t.co/YguDf2dT7H pic.twitter.com/eEtSVzSLfd

— World Golf Awards (@WorldGolfAwards) April 15, 2021
Erbil Hills (Iraq)
Iraq is getting its first championship golf course and it's a Dye design. Cynthia Dye McGarey, the niece of Pete Dye, designed this course as a central component of a private gated development in the Kurdistan Region of northern Iraq. This isn't the first time McGarey has brought golf to a new part of the world, also having designed Azerbaijan's first and only course near the Caspian Sea back in 2015. https://www.imgprestige.com/erbil-hills
View this post on Instagram
Te Arai Links (New Zealand)
Just over an hour north of Auckland, the Bill Coore and Ben Crenshaw-designed South Course—first of two coastland layouts at the resort club of Te Arai—is making its much-anticipated debut this year. It's a unique project, with the plan to eventually alternate public/private days at the courses (construction on Tom Doak's North Course also begins this year). The investment group behind the nearby and ballyhooed Tara Iti created Te Arai and the South Course is set to be a surefire stunner, with 16 holes boasting ocean views, eight of which directly border the water. https://tearai.com/
View this post on Instagram
CostaTerra Golf and Ocean Club (Portugal)
Discovery Land this year is opening its first private luxury community in Europe, with CostaTerra situated along pristine coastline in the region of Comporta, about an hour from Lisbon. Like other Discovery properties, CostaTerra features a Tom Fazio-designed course as a key component to a 300-residence community that includes an equestrian center, a beach club, organic farm, wellness center and community village. More raw and rugged than typical Fazio, the course sits on coastal dunes that wind through pine forests and colorful heathland. https://costaterraclub.com/
Point Hardy Golf Club, Cabot Saint Lucia (Saint Lucia)
The team that created Canada's No. 1 golf resort (Cabot Cape Breton) is expanding its portfolio later this year with the much-anticipated unveiling of the first Caribbean design from Coore & Crenshaw for preview play. The duo had 1.5 miles of coastline at their disposal, a site Jack Nicklaus once described as "Pebble Beach warm," on a 375-acre peninsula at the northern top of Saint Lucia. The Cabot brand has quickly gained cachet up and down the eastern seaboard of North America and expectations are high for this course, which will be called Point Hardy Golf Club. Nine holes are set along the ocean, among them back-to-back par threes as the 16th and 17th holes are part of a dramatic finish. https://cabotsaintlucia.com/golf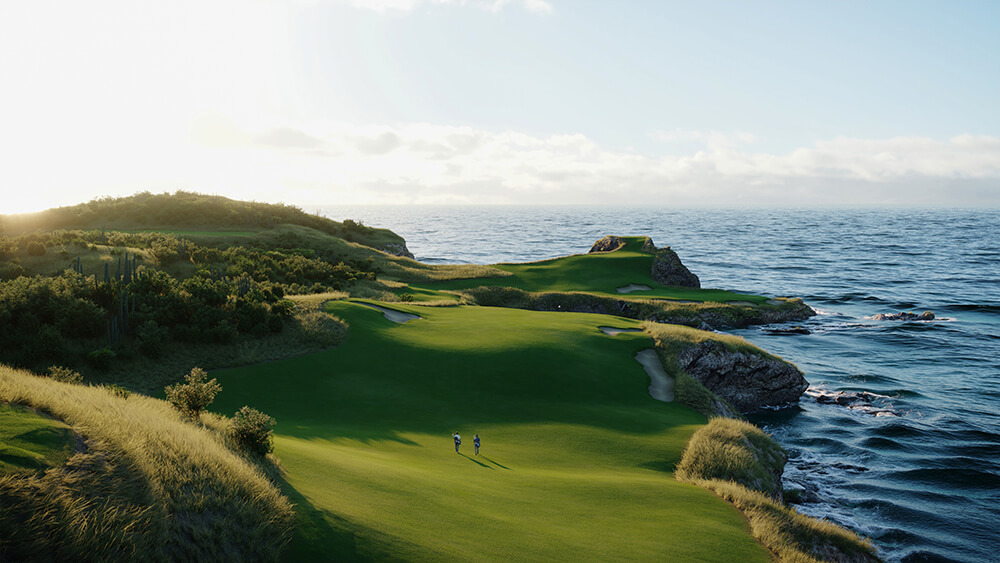 Binh Tien Golf Club (Vietnam)
No country in the world has more active golf development than Vietnam and this golf and beach resort is one of the most eagerly awaited projects in the region. Binh Tien, designed by Golfplan on a gently rolling, natural sandy site, is the centerpiece of a resort development that further enhances Vietnam's South Central Coast as an emerging golf destination. https://www.imgprestige.com/binh-tien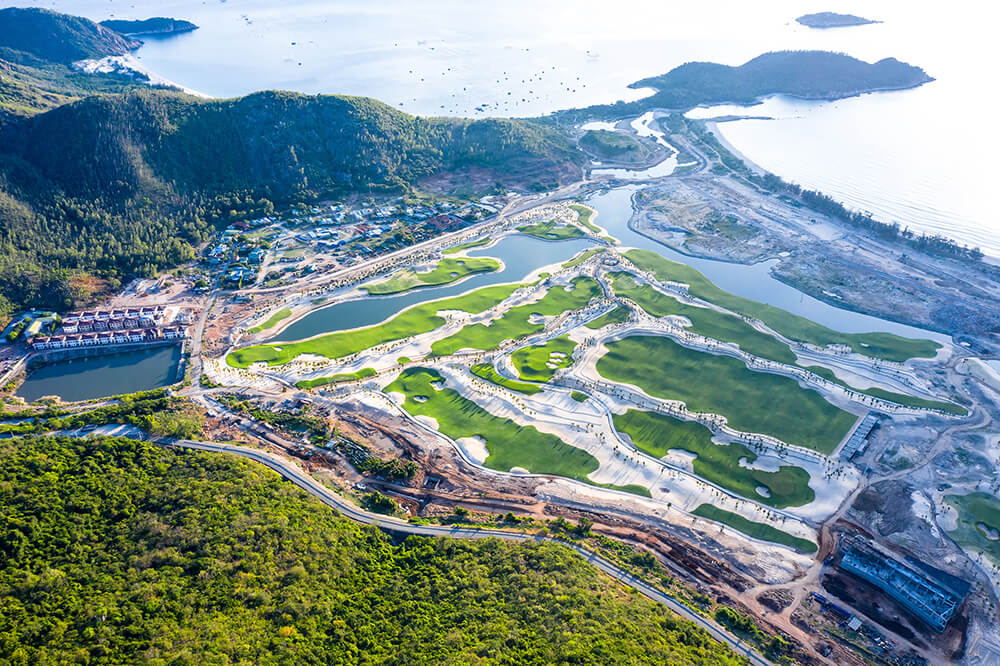 What international golf course openings are you excited about seeing in 2022?