Three-quarters of the U.S.'s roughly 16,000 golf courses are open to the public. You'd hope a good number would show up on the country's most widely read top-100 course ranking, but there's room for only 17 of them. The second-most searched top-100 list includes a few more courses where "Joe Schmo" can book a tee-time, but even here the number only just surpasses one-fifth of the total.
For better or for worse, rightly or wrongly, the best golf in America is overwhelmingly private, and while it's not difficult to see how history, culture, politics, etc., have conspired to make that so, you might think the power of numbers would guarantee public golf a little more exposure.
Despite the realities of golf economics, however, there are places in this vast land where the best golf is public golf. Here are eight states where we think the public golfer lords it over the country-clubber.
Alaska
The Last Frontier may have only 20 or so courses but you can play them all, and at Chena Bend, Moose Run, Settler's Bay, and Anchorage you'll find some surprisingly good golf.
Maine
Portland C.C. and Prouts Neck do hamper the Pine Tree State's inclusion in this article, but a solid case can be made for Sunday River, Sugarloaf, and Belgrade Lakes topping its best-course list. But even they rank behind the delightful Cape Arundel. Not long or terribly difficult, this 100-year-old Water Travis-designed gem is so full of fun, tricky shots you'll be eager to go back.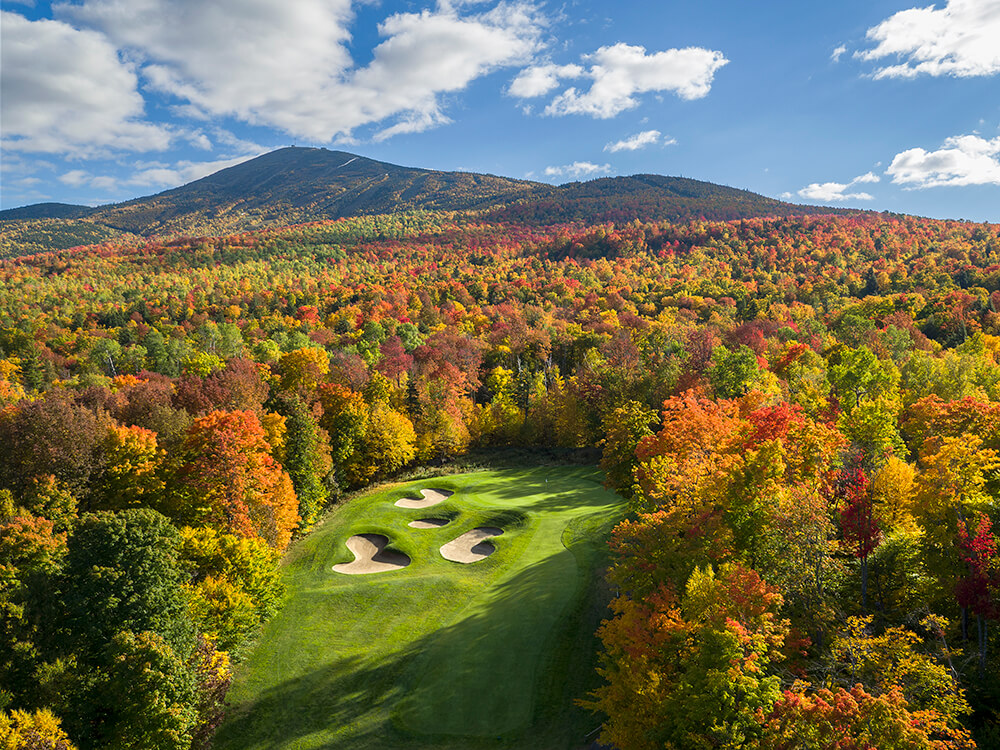 Mississippi
The Magnolia State is a popular destination for fall/winter golfers looking to play public courses that have rightly earned a national reputation. The 500-acre site on which Tom Fazio built Fallen Oak in Biloxi was ideal for creating the sort of lavish golfing wonderland the native Philadelphian does so well. At Mossy Oak in West Point, Gil Hanse created a classic, expansive, typically thought-provoking test of strategy that throws up numerous engaging shots. Across the road is Old Waverly which could not be more different than its sandy neighbor; lush fairways lined by hardwood trees and sizeable lakes and the plantation-style Waverly Mansion clubhouse define this handsome Jerry Pate design. Other public highlights include both courses at Dancing Rabbit outside of Philadelphia, The Preserve northeast of Biloxi, Jack Nicklaus's Grand Bear with several holes along the Biloxi River, and Davis Love III's excellent Shell Landing in Gautier.
New Mexico
Sandwiched between the two golfing behemoths of Arizona and Texas, New Mexico gets scant attention from golfers nationwide. The Land of Enchantment's inclusion here is complicated only by Jack Nicklaus's excellent 36 holes at the Club at Las Campanas, but besides that it's public golf all the way. The outstanding course where anyone can tee it up is 27-hole Paako Ridge, designed by Ken Dye and opened in 2000. Baxter Spann's fantastic Black Mesa opened three years later on the Santa Clara Pueblo 25 miles north of Santa Fe and is another of the state's must-plays. The supporting cast includes Gary Panks's Twin Warriors, Farmington muni Piñon Hills (another cracking Ken Dye design), and University of New Mexico's brawny Championship Course overlooking Albuquerque and designed by Red Lawrence.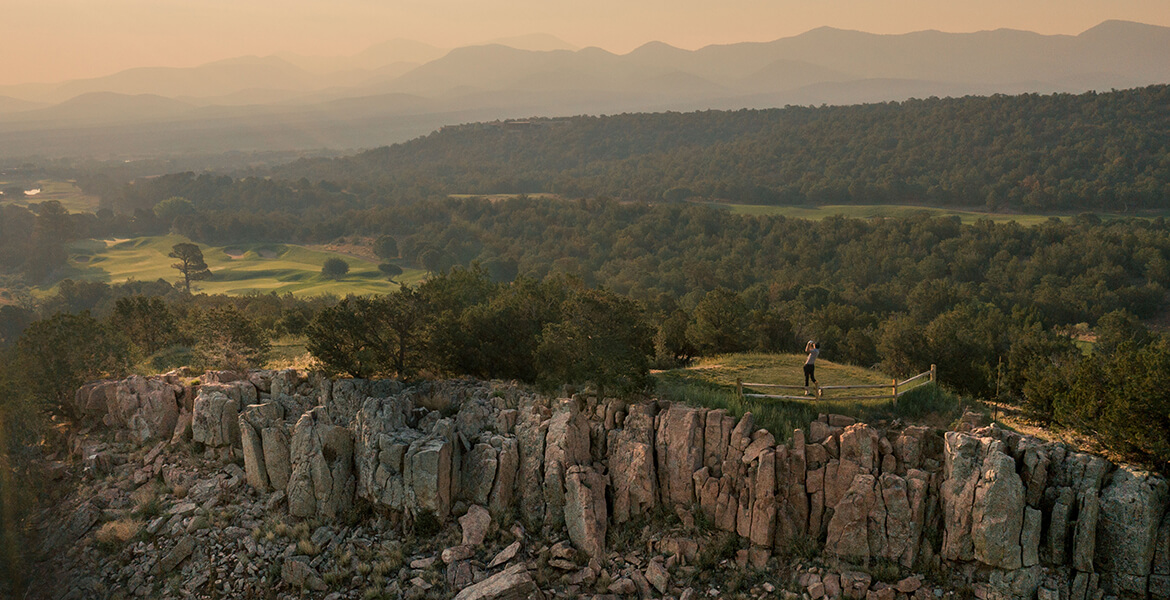 North Dakota
With 123 courses and a population of roughly three-quarters of a million (47th in the U.S.), North Dakota boasts one of the best golfers-to-courses ratios in the country with one course to roughly every 6,200 people. And besides a couple highly thought of private courses at Oxbow C.C. and the wonderful Jim Engh-designed Minot C.C., the Peace Garden State's golf highlights are all public. Michael Hurdzan's Bully Pulpit traverses pleasant parkland for 13 holes, a few of them running alongside the Little Missouri River, before you reach an exhilarating stretch among the badlands. King's Walk is an Arnold Palmer design in Grand Forks; Hawktree is a distinctive Engh creation in Bismarck; and Stephen Kay's Links of North Dakota, a barren, windswept beauty above the Missouri River, might be the best of the lot.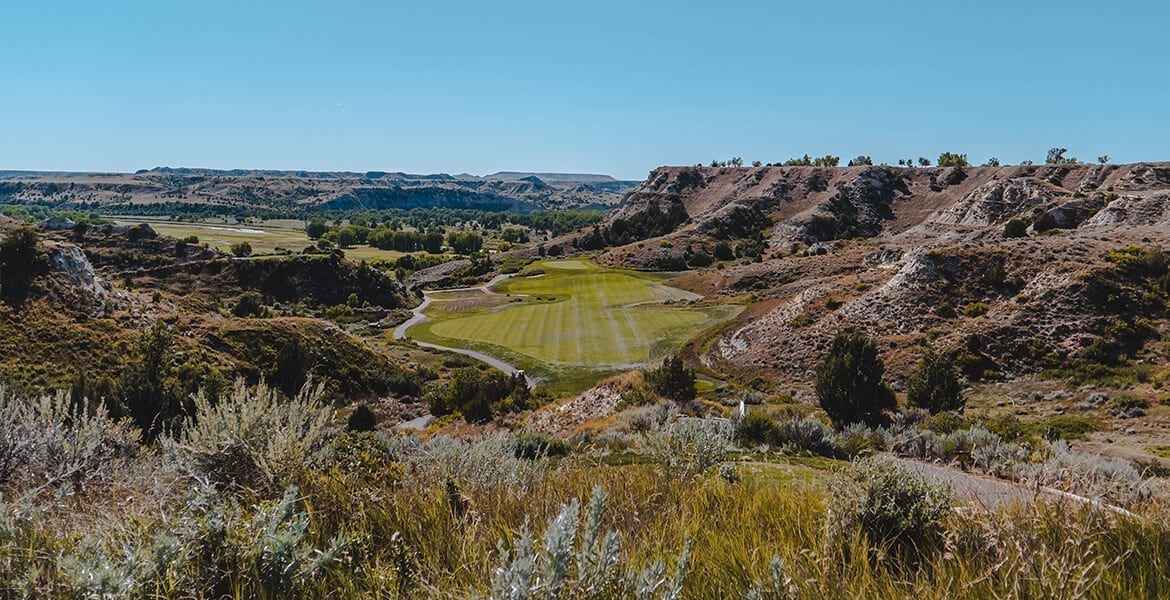 Oregon
It's not a fair fight. Waverley C.C., Columbia Edgewater C.C., Eugene C.C. and Portland G.C. are all very lovely, but they compete for top honors in a state whose leading golf resort offers guests five of the best public golf courses in the world. Bandon Dunes, Pacific Dunes, Bandon Trails, Old Macdonald, and Sheep Ranch give you 90 holes of beautifully shaped, expertly routed, perfectly maintained, sandy golf that inspires lifelong memories—not something a lot of public courses can say. And there are plenty of other public plays—Crosswater, Tetherow, Silvies Valley, Pronghorn (Nicklaus), and Pumpkin Ridge—that many consider the equal of any private course in the Beaver State.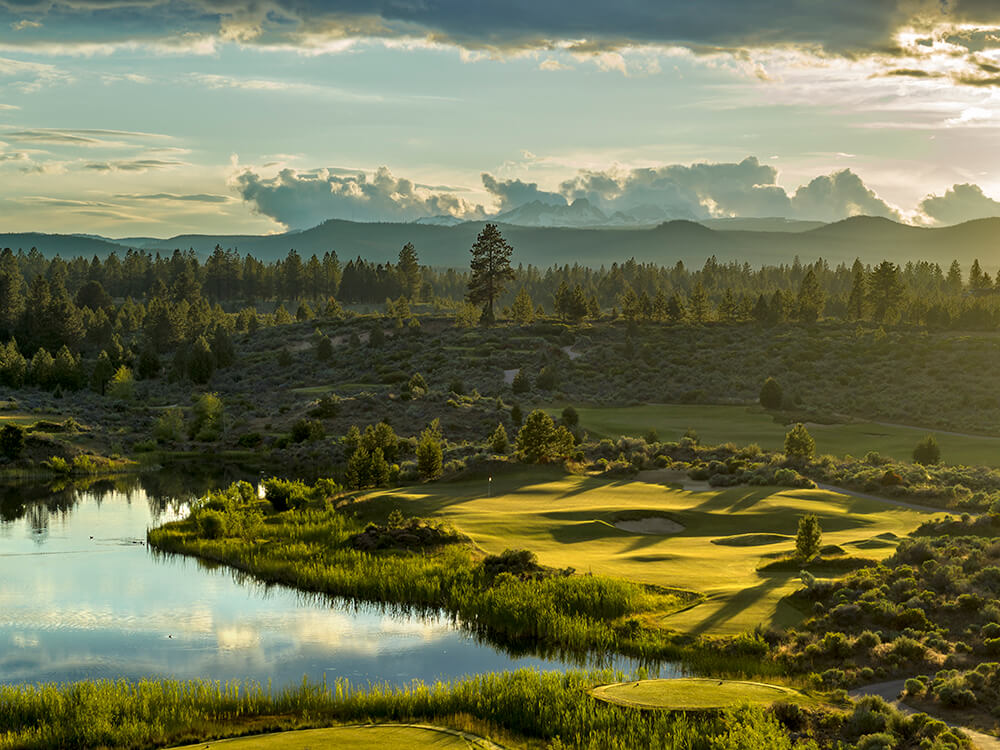 Washington
Former PGA Championship venue Sahalee C.C. and the Tom Fazio-designed Aldarra G.C. vie for a podium spot, but the remarkable public trio of Chambers Bay, Gamble Sands, and Wine Valley invariably top Evergreen State best course lists. Chambers Bay we all know about—the 2015 U.S. Open venue, designed by Robert Trent Jones Jr. and Jay Blasi, built on a former sand and gravel mine with amazing vistas of Puget Sound. David McLay Kidd's design at Gamble Sands has equally great outlooks of the Columbia River. Though its panoramas of the Blue Mountains are pretty good, Dan Hixson's Wine Valley outside of the Pacific Northwest can match neither Chambers nor Gamble for views, but the quality of its design is definitely comparable. Gene Bates's Salish Cliffs, John Harbottle's Palouse Ridge and two superb munis—Indian Canyon in Spokane and Gold Mountain in Bremerton—just add to the barrage.
Wisconsin
We've seen and heard a lot about Wisconsin golf in recent years. Whistling Straits and Blackwolf Run were always more about Pete Dye's ingenuity than they were a Wisconsin thing, but the opening of Coore & Crenshaw's Sand Valley in May 2017 followed by the U.S. Open at Erin Hills a month later seemed to open the floodgates for "Best Public Golf in the U.S." articles. David McLay Kidd's epic Mammoth Dunes was added in May 2018, SentryWorld's 2014 renovation has seen it gain significant traction, and, after 85 years of relative obscurity, William Langford and Theodore Moreau's extraordinary Lawsonia Links has become the cult classic it was always destined to be. The private world offers up the revered Milwaukee C.C. and Blue Mound G.C.C., but the public golfer is very well-set in Wisconsin.
View this post on Instagram
What other states do you think have better public golf courses than private?