Karsten Solheim was a visionary man. When other club manufacturers were talking about putting more mass behind their irons' hitting area, the founder of PING came up with the idea of perimeter weighting—something you see now not just in PING irons, woods, and putters but in pretty much every club from every manufacturer. Today, many people consider Solheim the father of the modern golf club. So it's only fitting that one of the biggest international events in golf bears his name.
After Solheim took up golf and founded PING, he and his wife Louise became staunch supporters of women's golf. In 1975, PING sponsored its first LPGA event in Phoenix. A decade later, with PING then sponsoring four events, they were contacted by LPGA Commissioner William Blue about getting behind a Ryder Cup-style event for women featuring teams from the United States and Europe. They embraced the idea enthusiastically, and the Solheim Cup was born.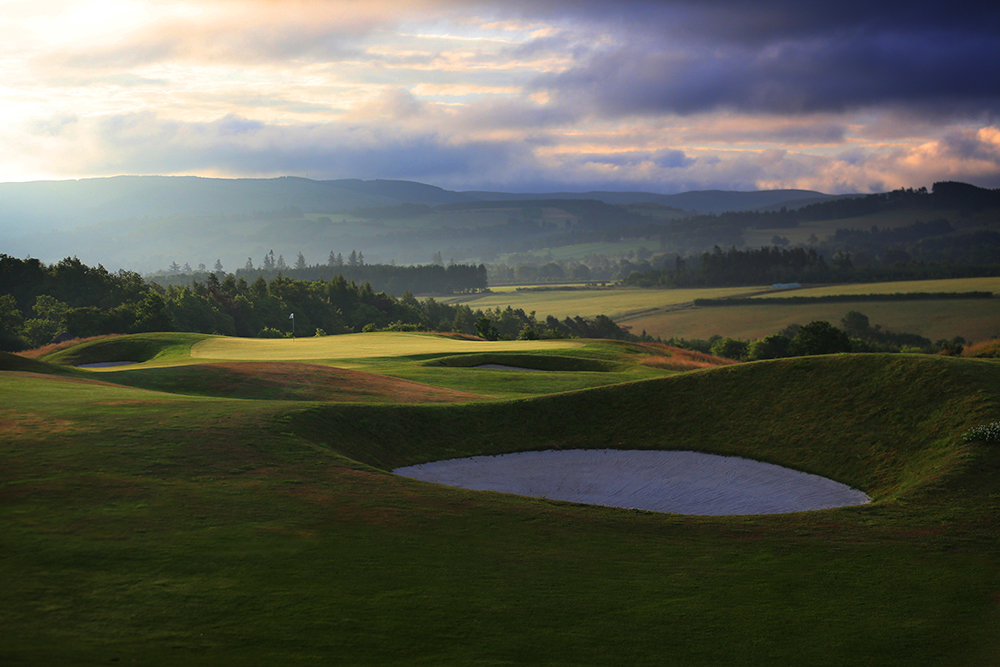 The first Solheim Cup took place in 1990 at Lake Nona in Orlando and was won by the U.S team, captained by Kathy Whitworth, 11.5–4.5. Lake Nona would be the first of many world-class venues that would go on to host the biannual event. Many of those venues have been private clubs that you'd need friends in high places to play—courses like Loch Lomond, Interlachen, Inverness Club, and others. But a fair share of them have been contested at resorts and clubs that do welcome guests.
Here's a rundown of eight Solheim Cup venues that you should play if you ever get the chance.
The Dalmahoy Estate near Edinburgh dates to the early 1700s. Today, there's a busy resort hotel there—and two golf courses. The championship East Course is a James Braid-designed parkland course that hosted the second Solheim Cup (the first won by the Euros) in 1992—as well as several Scottish Senior Opens. It measures just over 7,300 yards from the tips and plays to a par 73, with several hills to negotiate and lots of trees, especially at the tight finishing hole, a lengthy par four. From any set of tees, this course plays long, but it's forgiving off the tee. The shorter West Course has a lot of character, as well, and is also worth playing while you're in the neighborhood.
The Greenbrier—White Sulphur Springs, W.Va.
People have been venturing to this part of West Virginia to "take in the waters" of the area's mineral springs for more than two centuries. Today's Greenbrier is a luxury resort with more than 700 swanky hotel rooms, 20 restaurants, and all kinds of outdoor activities to enjoy—including top-shelf golf. Sam Snead was the head pro there for years, and the club hosted the Ryder Cup Matches in 1979 before welcoming some of the game's best women players for the 1994 Solheim Cup. If you visit, you'll enjoy two 18-hole courses, a regulation 9-hole course, and a 9-hole short course. The Old White is a Seth Raynor and Charles Blair Macdonald gem (updated by Lester George) that features several good template holes and for many years hosted the PGA Tour's Greenbrier Classic. A second course, The Greenbrier, was also a Raynor creation (but updated by Jack Nicklaus); it's where both the Ryder and Solheim Cups were contested and is the only course ever to have hosted both events. It's now open as a 9-hole course that's heavily wooded and well bunkered, with water that comes into play on several holes and terraced greens that demand close attention.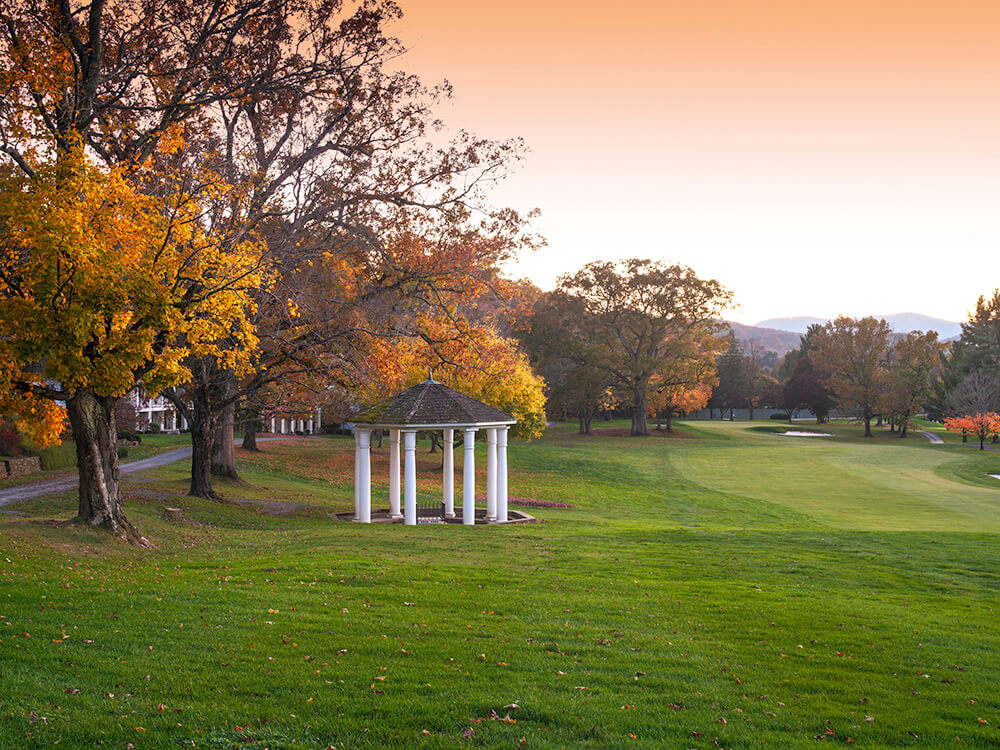 The Solheim Cup moved to southern Wales for the 1996 matches. St. Pierre had hosted the Curtis Cup in 1980, as well as the British Masters that same year (and seven other years). Six former Ryder Cup captains won those events, testament to the course's ability to identify the best players. The resort revolves around a 14th century manor house that's sited next door to a famous, Norman-era church. Its parkland-style Old Course debuted in the early 1960s and stretches to over 7,000 yards, with omnipresent trees (including a 400-year-old chestnut at the 2nd hole) and water hazards being its chief challenges. Your round there will end with a tough par three—a 235-yard knee-knocker across a corner of a lake to an elevated green. There's a second course at the St. Pierre, too—the Mathern Course, which is shorter but also enjoyable.
View this post on Instagram
This unassuming resort near Malmö, host of the 2003 Solheim Cup, overlooks the Öresund Strait and offers two courses. The par-73 Ocean Course (formerly called the Masters Course) has hosted many professional events on both the European Tour and Ladies European Tour, including the Scandinavian Masters and Scandinavian TPC hosted by Annika Sorenstam. It features a fun mix of parkland holes and seaside holes, with the latter offering scenic views of the strait. The second course, the Pine Course, is shorter but equally challenging, with tight fairways and many water hazards. There's a short course here, too, the 9-hole Ace Course, which the club calls its "technical course." It's a good place, presumably, to work on your technique.
The history of the Killeen Castle estate goes back to the late 1100s, but the resort property that it has evolved into, and that you can enjoy there now, is a product of the 21st century. The resort offers lodge accommodations that are perfect for golf groups (the castle itself is still awaiting restoration). Its 600 acres provide plenty of room for the Jack Nicklaus-designed course, which debuted in 2008. In 2010 and 2011 it hosted the Ladies Irish Open, a Ladies European Tour event, prior to the Solheim Cup matches coming to town later in 2011. This is parkland golf with a decidedly American feel to it, aside from the first hole's "Shamrock Bunker," where a patch of grass the shape of a shamrock sits amid a large waste area. It's good parkland golf, though, with the castle overlooking every shot you'll play through its wooded and rolling terrain. The finishing stretch from 16–18 is particularly engaging. As usual, Jack saves his best for last.
View this post on Instagram
Once again, there are two courses here: the older Rot Course and the Dave Thomas-designed St. Leon Course, where the 2015 Solheim Cup matches were staged. You might remember them. It was there that a donnybrook nearly ensued after Europe's Suzann Pettersen said she hadn't conceded Alison Lee's very short putt, giving the European side the victory in that match, and possibly inspiring the USA team to stage its dramatic, final-day comeback. As for the course, it's big and brawny, which is why it hosted the Deutsche Bank—SAP Open TPC of Europe on four occasions (the first three of which were won by Tiger Woods), as well as many top amateur events. The fairways here are fairly wide (especially at the 1st hole, which features a split-fairway), and the greens tend toward the large and flat. But water comes into play on many holes, including the par-four 18th, where the green is protected by water tight to its edge on the right, making it a dramatic finishing hole.
Gleneagles—Auchterader, Scotland
Gleneagles is a world unto itself, with a spectacular hotel, all manner of outdoor activities (including falconry), fine dining galore, and three strong golf courses. Its PGA Centenary Course hosted the Ryder Cup in 2014, and five years later, the Solheim Cup. The course was originally designed by Jack Nicklaus but was later updated by David McLay Kidd, son of Jimmy Kidd, who spent 17 years as the Estates and Golf Courses Manager at Gleneagles and served as Tournament Director and/or coordinator for four Johnnie Walker Championships, eight Scottish Opens, and four McDonald's WPGA Championship events there. The elder Kidd warns players to avoid the rough, which can be very penal, and points toward holes like the 239-yard par-three 4th, "Gowden Beastie," as examples of the course's bite. The uphill par-five 18th with its elevated green has been the scene of major drama in both the Ryder Cup and Solheim Cup matches.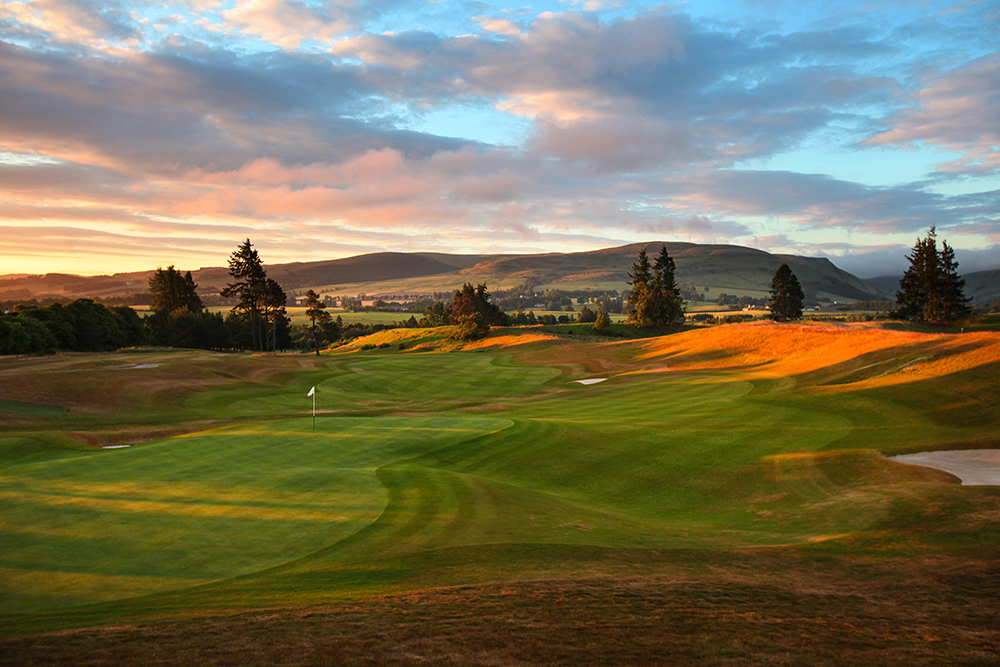 The 2023 Solheim Cup will be contested at one of Spain's most lavish resorts, Finca Cortesin on the Costa del Sol. Its modern course (2007) is set in a valley with sweeping views of the Estepona Mountains and occasionally the Alboran Sea. But don't be lulled into complacency by the beauty of the way that architect Cabell Robinson laid this gem on the landscape or the surrounding scenery—Finca Cortesin is every inch a championship course. It tips out at over 7,600 yards, and for several years hosted the European Tour's Volvo World Match Play Championship. The course is immaculately presented, the bunkering both strategic and gorgeous to look at, and you'll find the greens to be particularly fast and beguiling.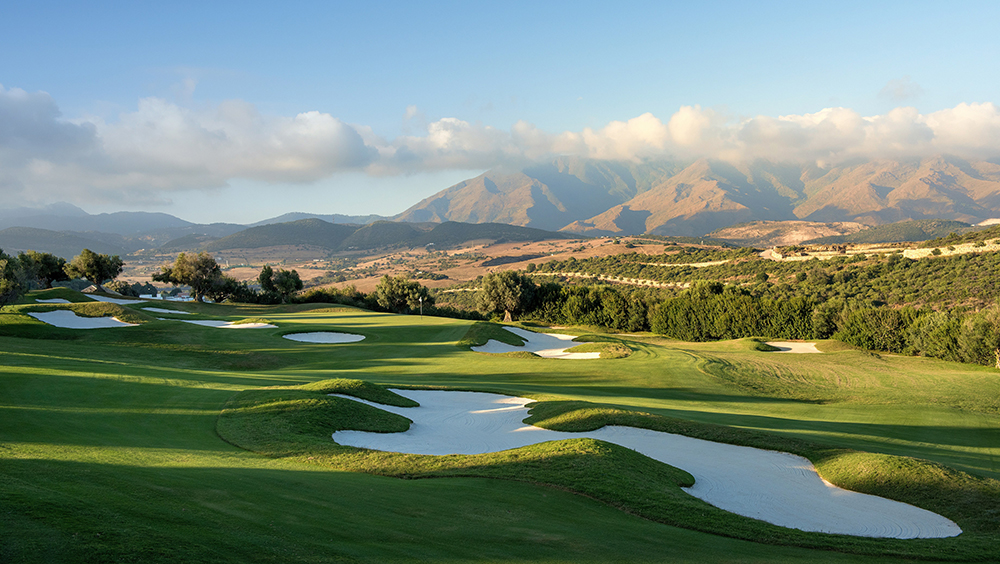 Have you played golf at a course that hosted the Solheim Cup?