The 95-year-old team competition has produced memorable moments and legendary matches; yet, aside from delivering a trio of thrilling days of intense match-play golf, the Ryder Cup is unique among the sport's most significant events for the accessibility of its venues. Only six U.S. Open courses (out of more than 50) welcome public golfers. Similarly, fewer than 20 percent of the courses that have hosted a PGA Championship will open their gates to non-members. But everyday golfers can play more than half of the courses that have staged golf's biennial drama.
Here, we take a closer look at eight of those Ryder Cup courses that should be at the top of your golf travel list—four international layouts and four U.S. designs.
Straits Course at Whistling Straits—Kohler, Wis.
When Pete Dye designed the Straits course, he emphasized bunkers—a lot of them. Some are cavernous and expansive, others awkwardly positioned among (and on) precipitous mounds, and some classically pot-shaped with near-vertical faces. Those features, along with thick fescue rough and native areas, are why it's imperative that you keep your ball in the short grass.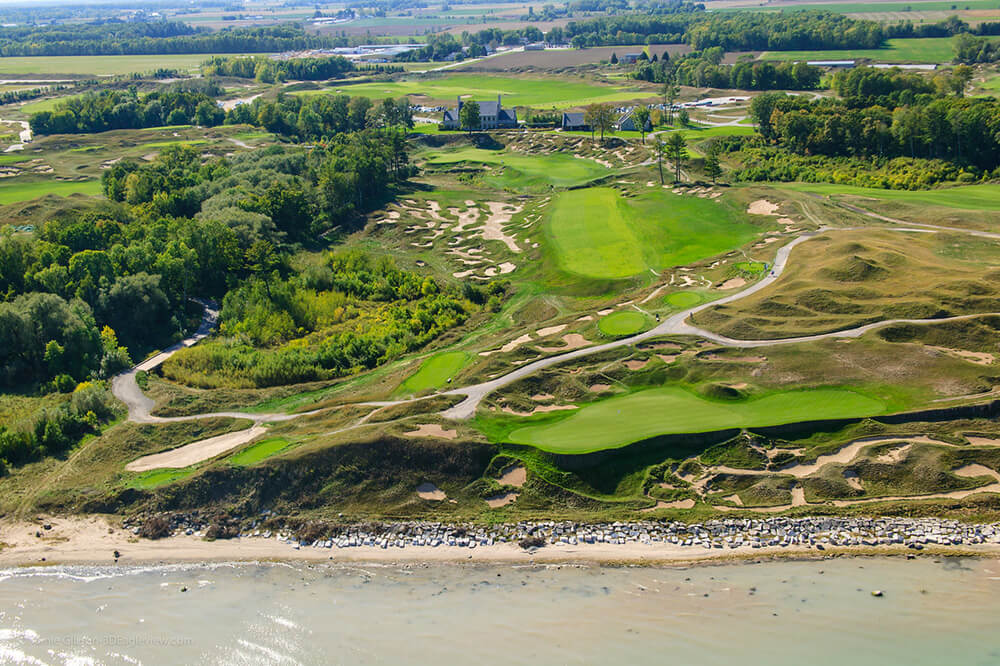 Based on early reports, Steve Stricker, the American team's captain, didn't do much to change the width of the fairways, as other captains over the years have done to try to give their home team an advantage. Instead, Stricker will likely adjust tee placements to potentially make some holes, such as 13 and 14, drivable in the right wind conditions. According to Mike Aschenbach, the head golf professional at Whistling Straits, those short par fours are ideally positioned during the round. "It's a part of the golf course where matches tend to start finalizing," he explains. "That could be a pivotal spot in a match."
Albatros Course at Le Golf National—Guyancourt, France
Narrow fairways led to the demise of the American team in 2018, when the Ryder Cup was contested on the Albatros course at Le Golf National, about 14 miles southwest of Paris. How much European captain Thomas Bjorn tightened those landing areas ahead of the event is a secret only he and Le Golf National's superintendent are likely to know; however, many of the fairways already looked narrow when I visited the course a year prior. Shots hit into the first cut of rough presented challenging—though playable—recoveries. Shots that were hit a few paces farther offline required punch-outs with a wedge, assuming you could even find your ball.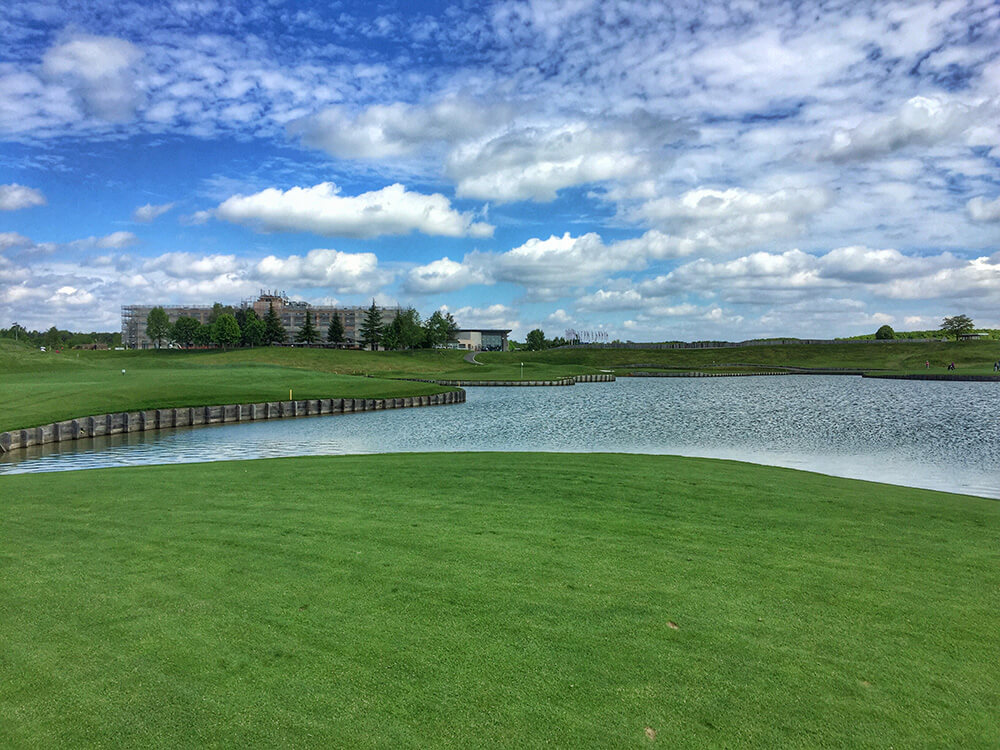 The lush, penal rough isn't the only course feature that requires players to take penalty drops on The Albatros course. Water hazards come into play on more than half of the holes—and they impacted several of the Ryder Cup matches in 2018, including the deciding singles match between Francesco Molinari and Phil Mickelson, when Lefty dunked his tee shot on the par-three 16th.
Champion Course at PGA National—Palm Beach Gardens, Fla.
Today, the Champion course at PGA National Resort is most commonly associated with the annual Honda Classic on the PGA Tour. Yet many forget that the 7,045-yard layout, originally designed by George and Tom Fazio, hosted the 1983 Ryder Cup only two years after the course first opened for play.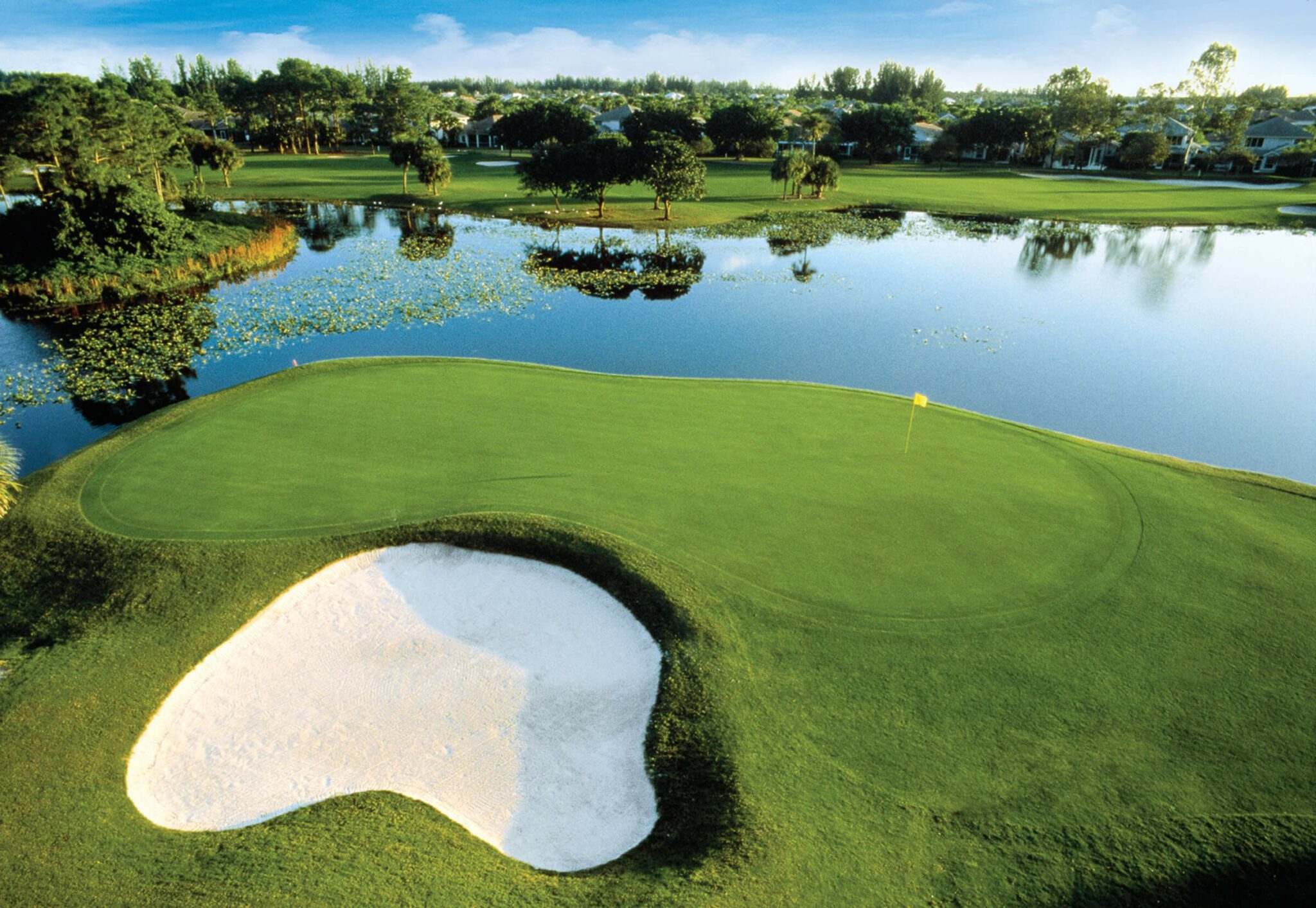 Should you get the chance to play the course, take a glance at the first fairway bunker along the inner elbow of the dogleg on the 18th hole. It was from that sand during Ryder Cup play when Seve Ballesteros hit a Toney Penna persimmon 3-wood about 250 yards to the green, clearing the six-foot-high lip that loomed over him only five or six paces away. It was a shot that ultimately helped Ballesteros to halve his match with Fuzzy Zoeller, though the American team managed a one-point margin of victory that year. When asked to describe Ballesteros's remarkable 3-wood from the bunker, American team captain, Jack Nicklaus, had only this to say: "The greatest shot I ever saw."
Brabazon Course at The Belfry Hotel & Resort—Sutton Coldfield, England
There may be no more prestigious Ryder Cup venue than The Belfry Hotel & Resort just outside of Birmingham, England, for it's on the resort's Brabazon course that four Ryder Cups have been contested. The Belfry has played host to miraculous upsets—including Phillip Price holing an 18-foot birdie putt to defeat World No. 2 Phil Mickelson 3&2 on the final day of matches in 2002—and it's witnessed exceptional shots like the driver Seve Ballesteros hit in 1985 to reach the green on the par-four 10th hole, leaving only about 10 feet for eagle. It was also at The Belfry that only the second ever Ryder Cup tie occurred, which allowed the Europeans to retain the cup in 1989.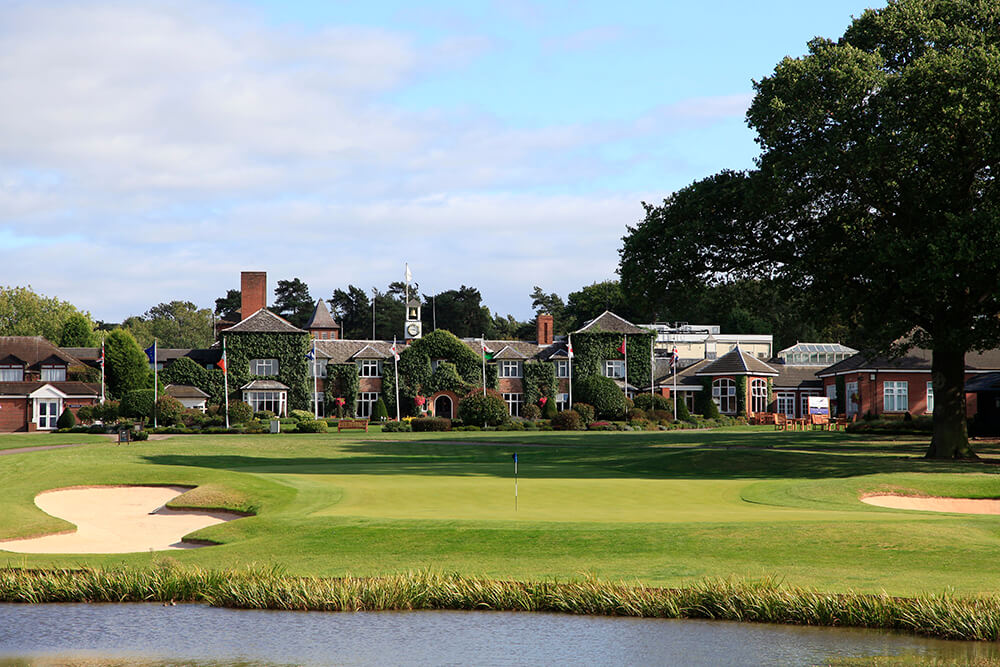 During a round on The Belfry's Brabazon course, you'd be wise to study your putts from a number of angles. It's a tactic that helped Paul McGinley sink a cup-clinching putt on the 18th hole in 2002. "As I walked around once, I saw the putt. I saw the line. I saw the speed—I felt it," McGinley said afterward. "I didn't know I was going to hole it. But I knew one thing I was going to do: I was going to hit a great putt. That made me feel good no matter what."
The Greenbrier Course at The Greenbrier—White Sulphur Springs, W.Va.
Even if it lacked a Ryder Cup connection, The Greenbrier would shine as a golfer's paradise with historic courses designed by Golden Age architects the likes of Seth Raynor and C.B. Macdonald. The resort did host the Ryder Cup in 1979, however, and The Greenbrier course on which those matches were contested currently exists as a 9-hole layout due to serious flood damage that it sustained about five years ago. (The resort remains committed to someday restoring it to a full 18-hole layout.)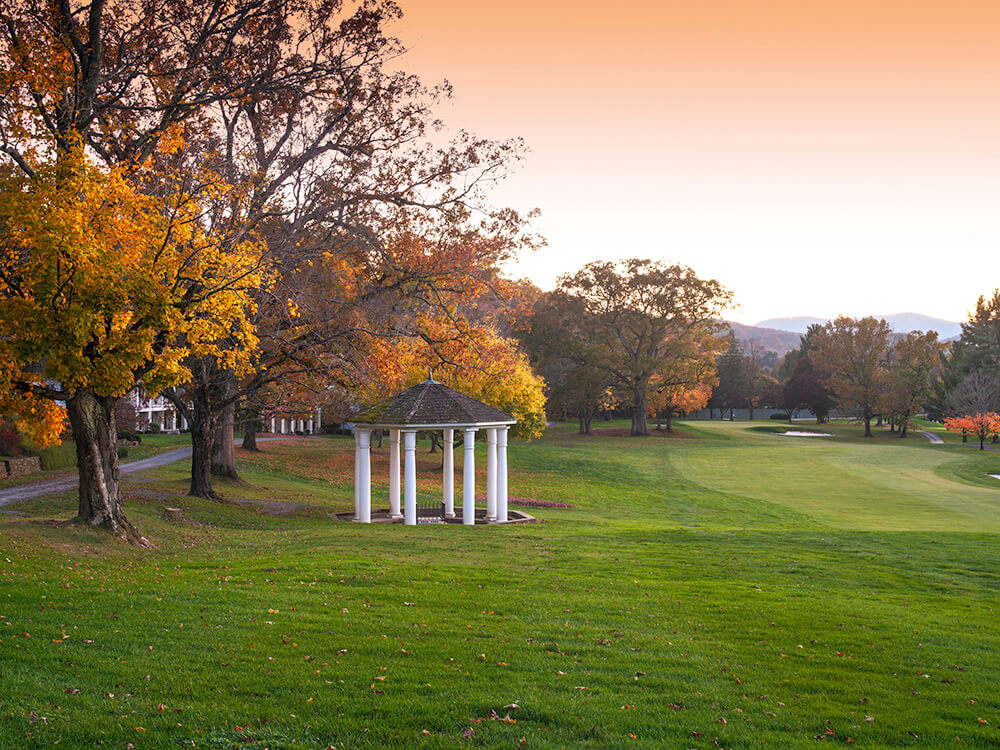 That Ryder Cup in 1979 was a turning point, since it marked the first time that the Great Britain and Ireland team would also include players from Continental Europe. With those new parameters in place, Spain's Seve Ballesteros added his fingerprints to Ryder Cup history. Ballesteros finished his career having earned 22.5 points across nine contests, and he epitomized the competitiveness needed for that success. Regarding his approach to match play, Ballesteros once said: "I look into eyes, shake their hand, pat their back, and wish them luck. But I am thinking, 'I am going to bury you.'"
Twenty Ten Course at Celtic Manor—Newport, Wales
Some have described the original Wentwood Hills course at Celtic Manor as a marriage of three environments: A bit of Augusta National, a touch of Florida, and a lot of Wales. Nine holes from the Wentwood Hills layout, designed by Robert Trent Jones Jr., were modified and reused to construct the Twenty Ten course, which was built specifically to host the Ryder Cup in—you guessed it—2010. An additional nine new holes were routed through the Usk Valley, creating a full 18-hole layout that stretches to almost 7,500 yards.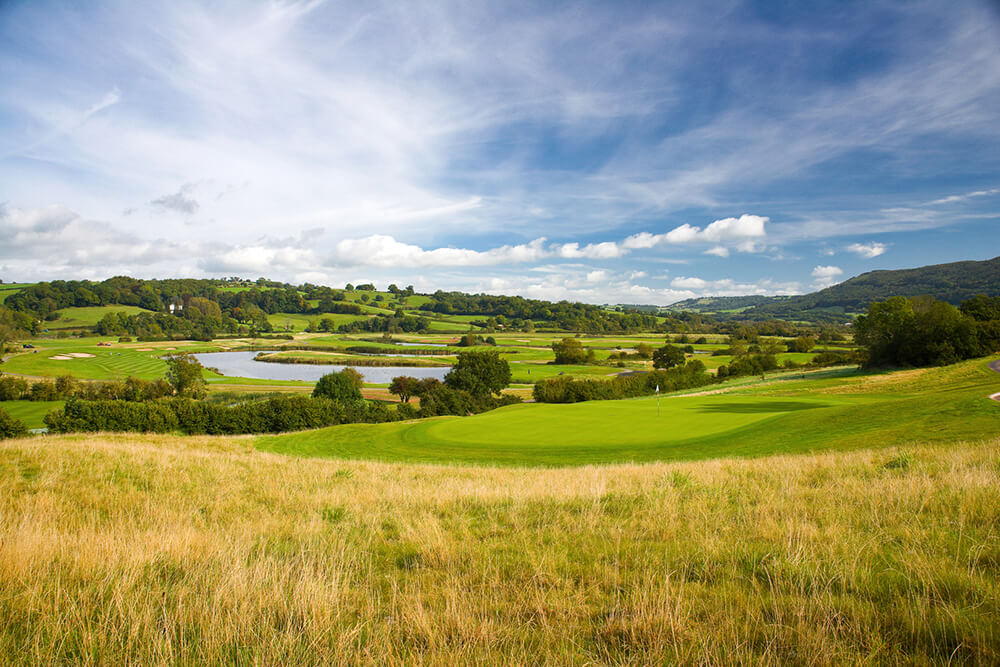 The Ryder Cup contest in 2010 came down to the final singles match, a development that hadn't occurred since 1999. "I have never felt as nervous in my life," Graeme McDowell later admitted after defeating Hunter Mahan 3&1 to reclaim the cup for Europe. Average amateurs will likely encounter anxieties of their own during a round on the Twenty Ten course, as water hazards are prominently in play on half of its holes.
PGA Centenary Course at Gleneagles Resort—Auchterarder, Scotland
A trip to Gleneagles Resort can connect golfers to the Ryder Cup in more ways than one. They can tee it up on the modern PGA Centenary course, built in 1993, which hosted the Ryder Cup seven years ago. But they can also play the King's course, which hosted the first international team competition between American golfers and players from Great Britain in 1921—an informal precursor to the Ryder Cup, which was conceived and first contested six years later.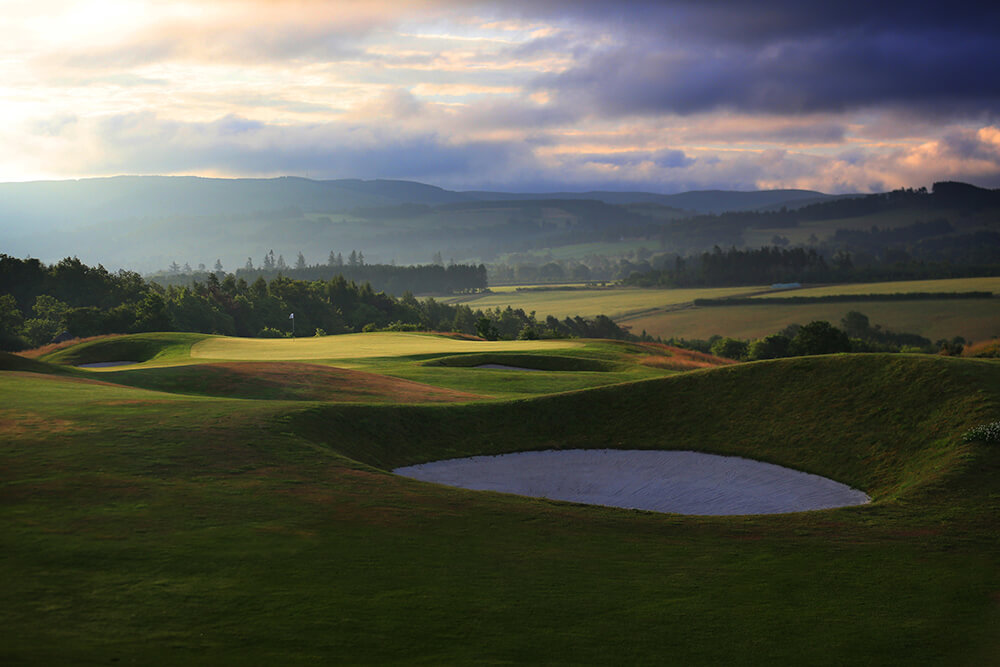 As for the PGA Centenary course, the layout bears Jack Nicklaus's unmistakable design aesthetic and is approachable for players of all ability levels thanks to five sets of tees, ranging from 5,263 yards to just over 6,800 yards. The course first sweeps south toward Gleneagles before climbing through the Ochil Hills, where golfers are presented with panoramic views of the pastoral countryside—a feature that was largely overshadowed during the Ryder Cup, since dozens of grandstands and swarms of enthusiastic patrons on the ground obstructed those idyllic vistas.
The Ocean Course at Kiawah Island Golf Resort—Kiawah Island, S.C.
The Ryder Cup matches contested at The Ocean Course in 1991 elevated the event to what Americans and Europeans now know the intense rivalry to be. "We were so pumped up to play that event," Chip Beck recalls. "It was probably the first time where it really started meaning something to the American people. The country was behind it, and that made it a lot of fun for us."
The European team also arrived with a swagger, having possessed the cup for six straight years—a remarkable accomplishment considering the American team hadn't lost in 13 consecutive Ryder Cups, from 1959 to 1983. "We weren't scared of the Americans like we might have been in the seventies or early eighties," Bernhard Langer later said.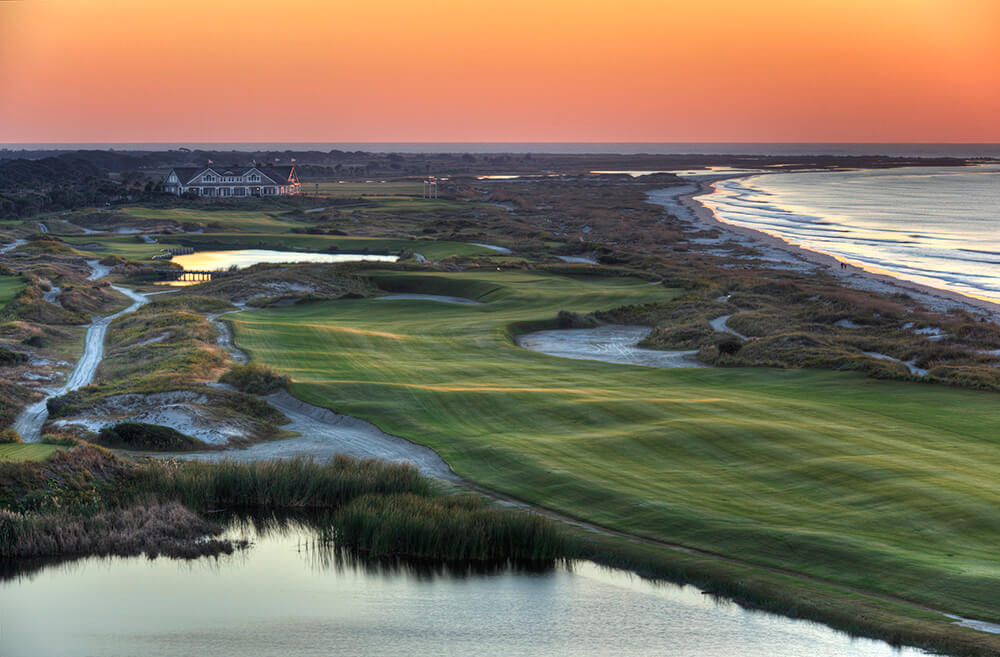 As Colin Montgomerie acknowledged after the fact, the 1991 Ryder Cup was infused with a spectacular tension. Today, the bones of The Ocean Course remain intact, but the course itself has softened a bit, thanks to some redesign and renovation efforts over the years. Nevertheless, it remains the battle site for the infamous "War on the Shore"—a Ryder Cup decided by a missed putt on the final green of the last singles match on Sunday. "That was it. That was the whole week," Montgomerie says of the decisive putt. "That's what these Ryder Cups are, and that's why it's such a fabulous competition."