As I walked off the 18th green at twilight at the conclusion of a recent weekday round, the action was just getting started for many other visitors to the new The Park West Palm.
The clubhouse's back patio bar bustled with a young crowd while families mixed with groups of 20- and 30-somethings on the lighted putting course and 9-hole par-3 course at one of the game's most prominent reclamation projects.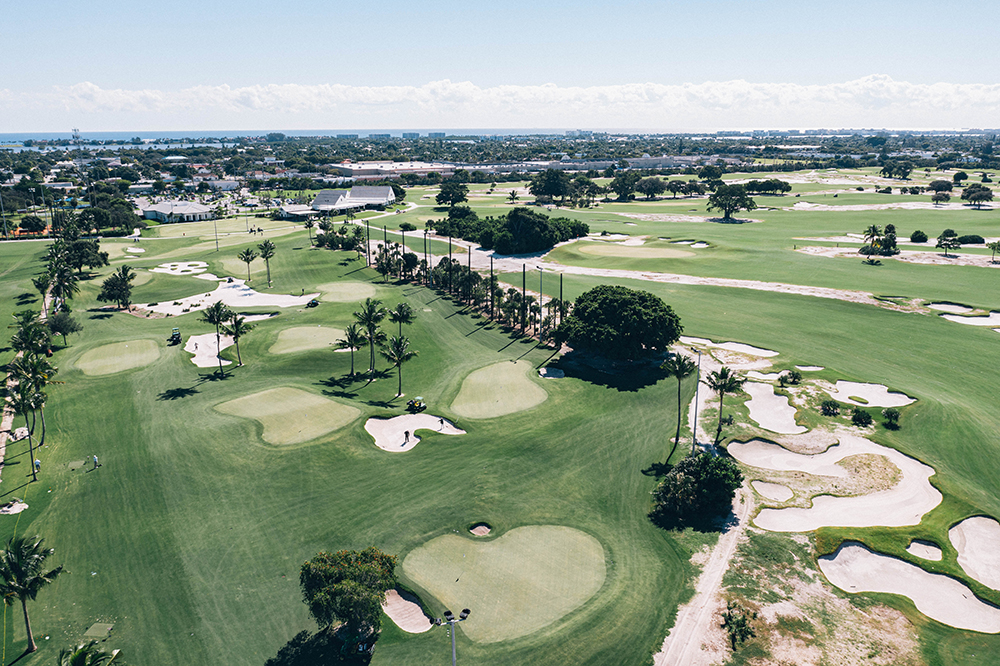 The former municipal course was closed in 2018 due to disrepair and decline, with the facility's clubhouse having been torn down years earlier because of mold. But the appetite for golf in South Florida won out over development proposals—thanks in no small part to a $56 million local fundraising effort that brought in architect Gil Hanse and his team to completely overhaul the former 18-hole course. Hanse is one of the most in-demand modern designers and the restoration results are spectacular, with a creative and intimate routing featuring a good bit of drama. The plan was for the course to be a community hub with the higher out-of-towner playing fees helping subsidize the lower cost for locals, and that's being borne out.
The Park West Palm isn't the only recent success story in the municipal ranks. Here are seven others from this year.
Further up the East Coast, officials in the town of Bristol partnered with a local brewery and golf operator to similarly transform a municipal course into a golf-centric recreation hub for the community. There's a reimagined 9-hole course that offers golf leagues, kids' clinics, couples' nights, glow golf, resident specials, and other one-of-a-kind events. There are also food trucks, live music, educational efforts geared around water management on the property (a longtime issue), and walking trails throughout the golf park to engage bird watchers and fitness seekers.
In south Memphis, residents eagerly embraced the reopening of the Links at Pine Hill after the popular municipal facility was closed for more than two years. It was far more than a renovation project, with all-new fairways and greens, the addition of two lakes, and a new driving range. Almost a third of the holes on the 18-hole layout are completely new, giving the course a much different look and feel.
Operated by the city of Palm Beach Gardens, The Nest is a new par-3 course from Nicklaus Design that opened adjacent to the popular Sandhill Crane Golf Club. Set in the sprawling South Florida development of Avenir, the 18-hole layout measures a healthy 3,056 yards from the back tees and includes a bonus island green 19th hole for settling bets.
A former executive course that dates to 1954, the 9-hole course in BREC's Greenwood Park underwent a dramatic evolution this year. It was stretched from a max of 1,861 yards (a par-31 layout that included only par-three and par-four holes) to 3,162 yards and a par of 36, with two par fives, two par threes, and five par fours. For golfers who want to go around twice and play a full 18 at over 6,300 yards, there are even two separate holes on each green. The renovation of the golf course is part of a bigger project that includes the Baton Rouge Zoo.
About an hour inland from Myrtle Beach, Wellman reopened as a municipal facility leased by the town of Johnsonville after a closure of almost a dozen years. Golf architect Rees Jones teamed with co-designer Bryce Swanson to restore and enhance the former layout into a new 18-hole championship course as not only an amenity for the local community, but to attract golf tourists coming and going from the Myrtle Beach area.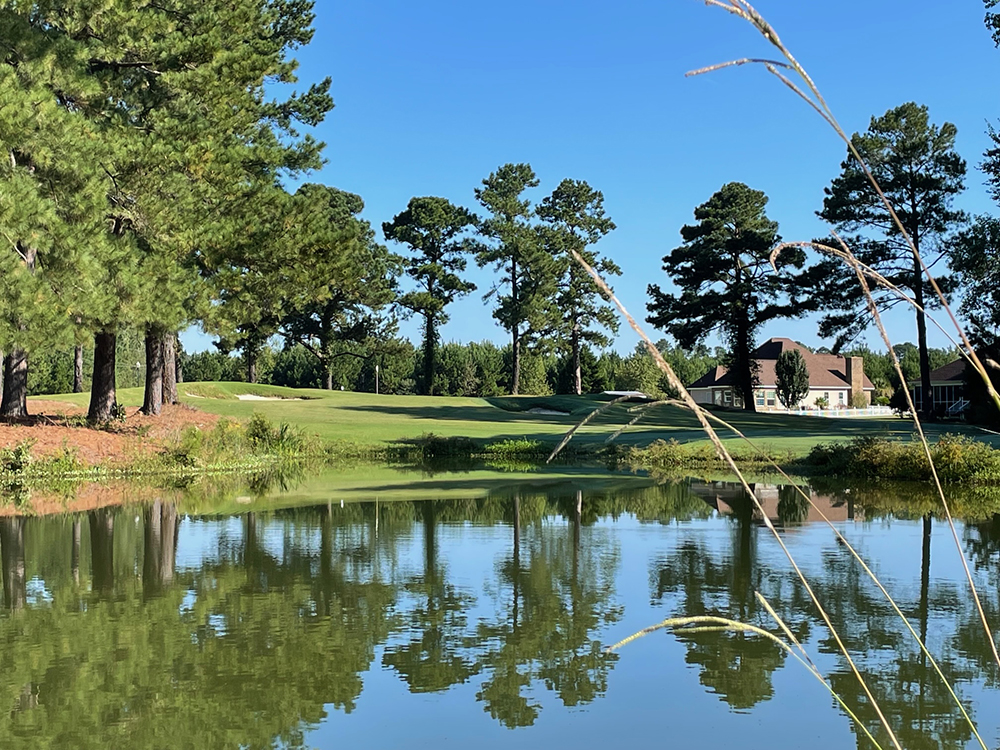 About 10 miles from downtown Charleston, Coonskin Park was founded by local Kanawha County residents more than 50 years ago and boasts more than 1,000 acres of natural area and amenities like a pool, tennis and pickleball courts, soccer, horseshoes, skating, disc golf, and an amphitheater. Golf is again part of the mix thanks to the addition of a new 9-hole par-3 course. The park had a previous 18-hole course destroyed in 2016 by flooding that ruined the irrigation system and back nine. The Park Commission used $1.2 million in rescue funding to build the new course, which embraced Golden Age architecture in creating its nine holes, six of which play less than 100 yards.
Adjacent to the city of Cedar Hills's 18-hole course at the mouth of the American Fork Canyon, architect John Fought designed a new 6-hole short course that can be played in about 45 minutes and replaced the facility's former driving range. Holes on the course, which has a max fee of just $13 on weekends, range from 60 to 115 yards.
Do you know of any other municipal golf courses that were renovated this year?