Little doubt that you haven't heard the old golfer's tale that a standard golf course is 18 holes because that's how many shots it takes to polish off a bottle of Scotch. It makes for a good story, but alas, it's a myth.
The roots actually extend to St. Andrews, where the links layout now known as the Old Course went from 22 holes to 18 in 1764. About a century later, the R&A issued rules that said a round of 18 holes is "reckoned a match unless otherwise stipulated." While many links courses at that time had varying numbers of holes, more began adopting the St. Andrews standard, which today is the norm. Almost 75 percent of golf facilities in the U.S. have at least one 18-hole course, according to the National Golf Foundation, while most of the rest are 9-holers.
However, there are a few courses that have a somewhat unconventional number of holes. Take Belmont Golf Course in Richmond, Va., the site of the 1949 PGA Championship won by Sam Snead. The former A.W. Tillinghast design was reimagined by Davis Love III's design team, reopening as a 12-hole course. The Yards in Ponte Vedra Beach, Fla., is another 12-hole layout, while King-Collins Design is currently working on a 12-hole project in Mississippi called Brazen Head.
Of course, there are also a host of courses that have 19 holes, with 18 traditional holes plus a bet-settler or extra hole; Forest Dunes in Michigan and Streamsong in Florida are among the most notable examples. There are also a few non-traditional courses that have as few as three or five holes.
Here are eight other examples of U.S. courses that eschewed both the 9- and 18-hole standards:
6 Holes—Mint Valley Par 3 (Longview, Wash.)
Unlimited all-day play for just $7? That's the green fee at this six-hole layout, where yardages range from 50 to 90 yards. The short course accompanies the main 18-hole layout at Mint Valley and is a popular spot for beginners as well as golfers looking to fine-tune their short game.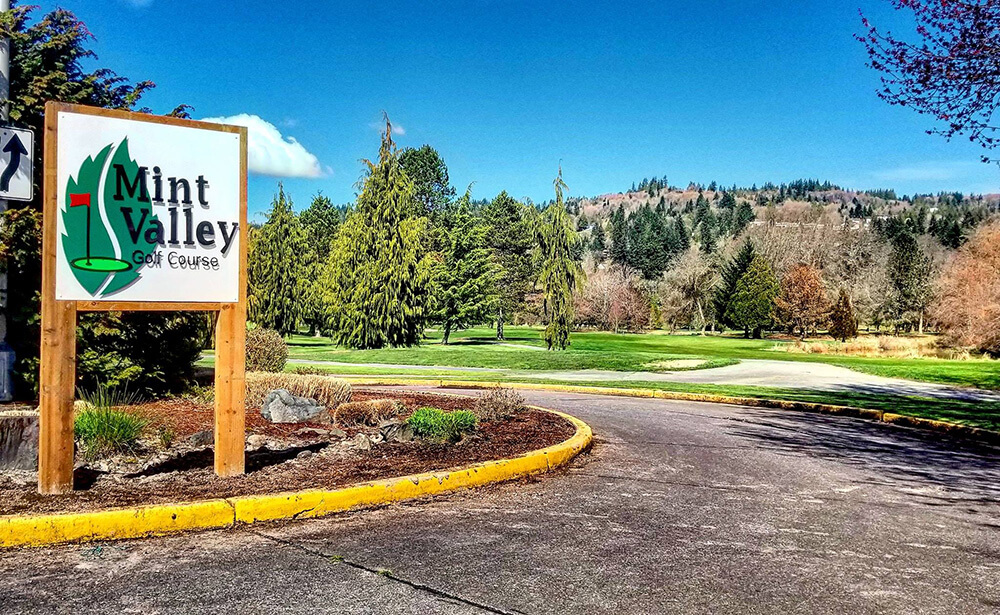 7 Holes—McVeigh's Gauntlet (Seneca, Ore.)
One of three (Or is it four?) unique courses at the remote Silvies Valley Ranch, McVeigh's Gauntlet is a fun-filled course that features five par threes, two par fours, and goat caddies. Carved into a razor back and named after an early pioneer who homesteaded in the area, the seven-hole Gauntlet is a cool complement to the resort's reversible 18-hole course(s) and 9-hole par-3 course.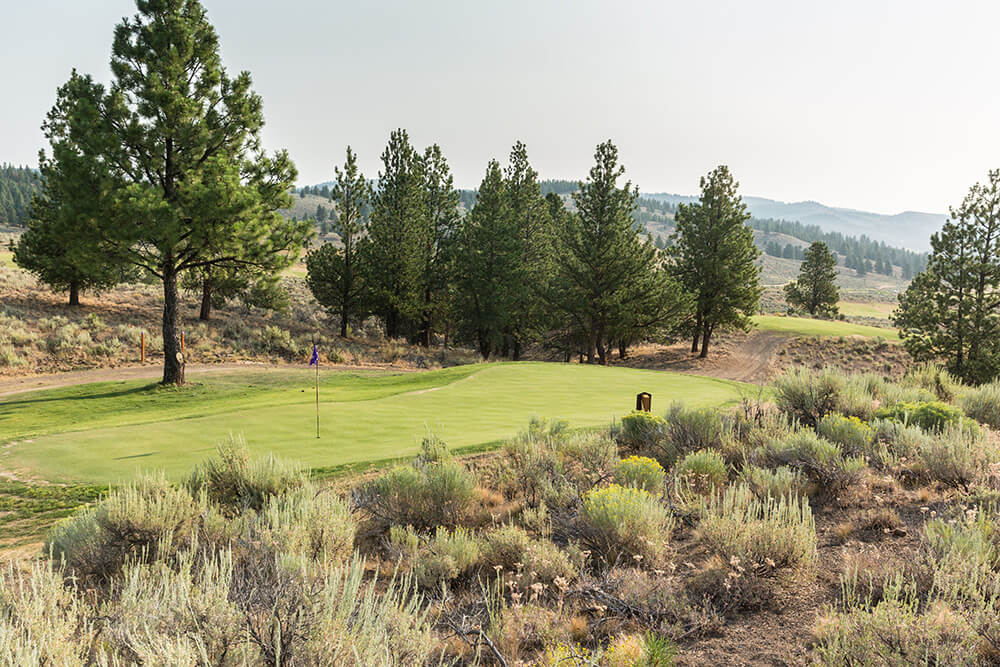 8 Holes—The Scottish Links at Glenlaurel (Rockbridge, Ohio)
There's a unique links-style experience at the 140-acre Glenlaurel Estate, where the team from Ohio-based Hurdzan Golf Design built an eight-hole course with sand greens to accompany the Scottish Inn and cottages. Players use hickory shaft clubs and sand tees as well as balls designed to travel about half the distance of today's ball as they navigate the gently rolling grass fairways and pasture land.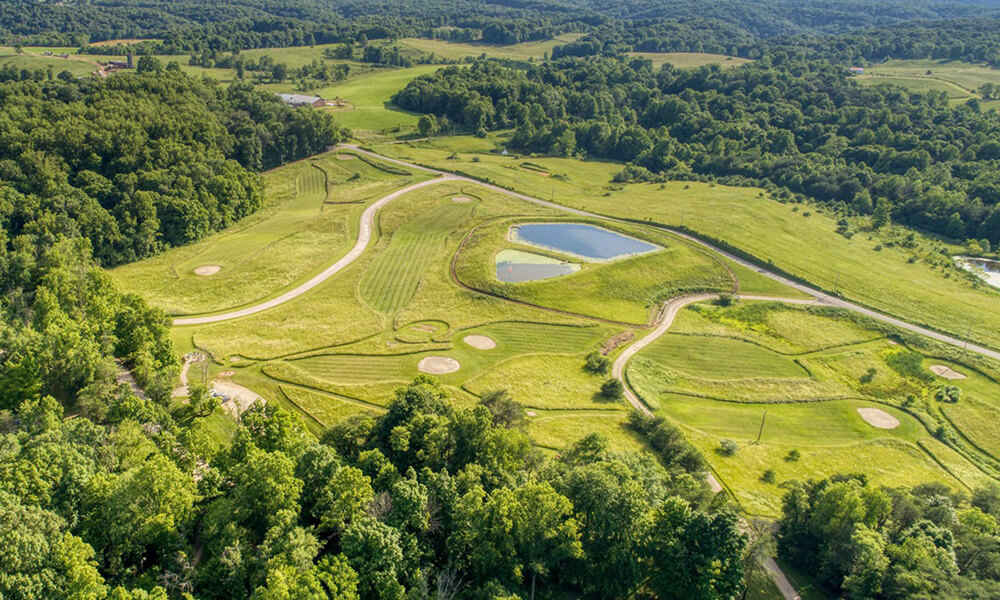 10 Holes—Origins Golf Course (Watersound, Fla.)
There are a few 10-holers, from Kukio in Hawaii to Laguna Oaks in New Jersey, but the Origins Golf Course on Florida's Emerald Coast was built with a mission to make golf more fun, accessible, and attractive to families, beginners, and casual golfers. It can be played as a 10-hole par-3 course as well as a six-hole regulation routing.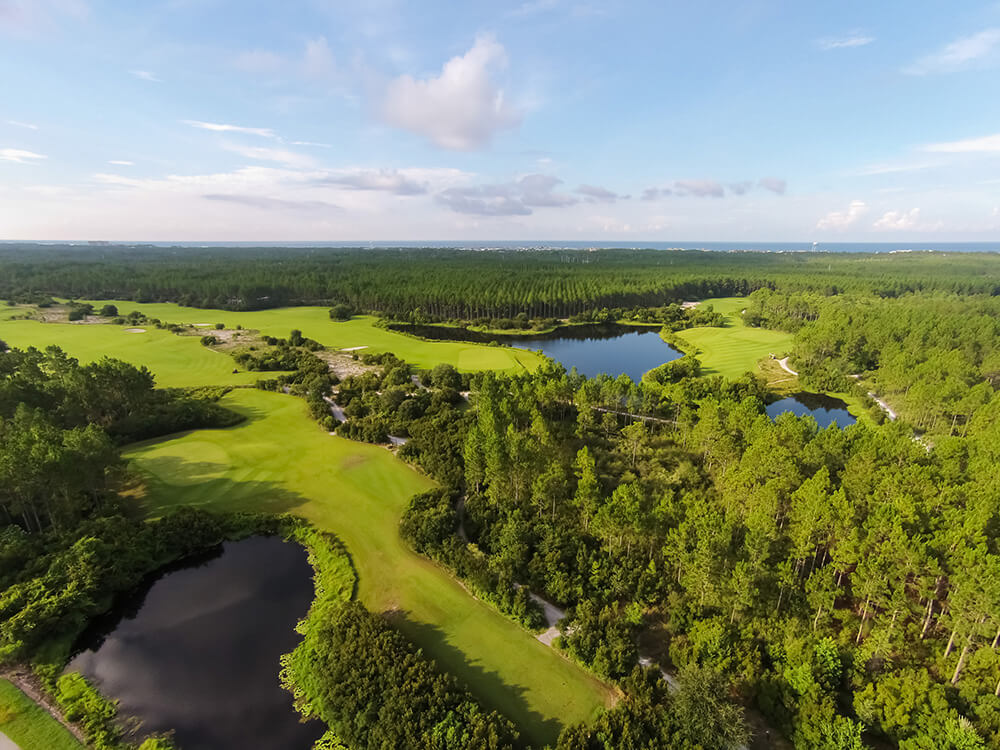 12 Holes—Cloud 9 Course at Angel Park Golf Club (Las Vegas, Nev.)
At least 18 U.S. courses cap out at a dozen holes, including those noted above, but one of the most interesting is at Angel Park in Las Vegas, where Bob Cupp incorporated design concepts from legendary short holes like the island green 17th at TPC Sawgrass and the Postage Stamp at Royal Troon in Scotland. After dark, the 12-hole layout converts to a more traditional nine for an under-the-lights night golf experience.
13 Holes—Mountain Top (Branson, Mo.)
This Gary Player-designed par-3 course at Big Cedar Lodge winds through limestone formations that are 300 million years old while boasting some of the most dramatic views in the Ozarks. It followed in the footsteps of the 13-hole Bandon Preserve in Oregon, while another challenging 13-hole short course, Pioneer Pointe, debuted in 2021 in Wisconsin.
14 Holes—QuickSands (Brewster, Wash.)
Gamble Sands in Eastern Washington became the latest golf destination to get in on the short course movement when it unveiled a wildly entertaining 14-hole par-3 layout designed by David McLay Kidd, the architect behind the original course at Bandon Dunes. A sound system runs throughout the course, which has holes with names like Plinko, Donut, and Boomerang that range from 60 to 160 yards.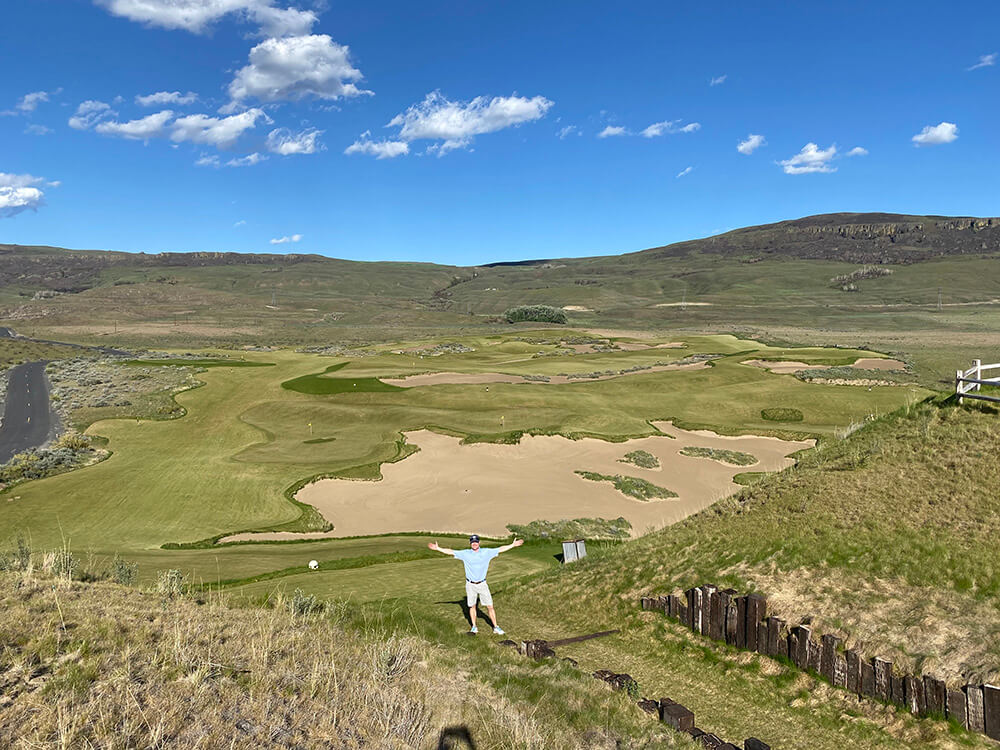 17 Holes—The Sandbox (Nekoosa, Wis.)
At Sand Valley in central Wisconsin, Bill Coore and Ben Crenshaw created a 17-hole par-3 playground called The Sandbox that's essentially the backyard for many of the rooms in the resort's lodges. Coore & Crenshaw incorporated unique green complexes with features like the Biarritz, Redan, and Double Plateau, and holes from 40 to 140 yards in length.
Have you played any courses that have an unusual number of holes? Where was it and what did you think?