You might picture long-established centers like Scottsdale, Myrtle Beach, and Palm Springs when asked to think of a golf destination. They could obviously get by without it but, for most people—certainly LINKS subscribers, anyway—the golf is really what you go for. Or you might be imagining Bandon Dunes, Streamsong, and Sand Valley, built for no reason other than the golf.
The places listed below don't exist because of, or for, golf. So, you probably wouldn't regard them as golf destinations, per se. In my experience, however, the courses there are so enjoyable, they could keep you satisfied for several days. And that sort of makes them golf destinations, right?
Tucson, Ariz.
Okay, there's nothing particularly undiscovered about Tucson. Bruce Springsteen, the Grateful Dead, the Beatles, the Pretenders, Paul Simon, and many others have all mentioned it in song. But it sits comparatively unnoticed in the Sonoran Desert with the undeniably better-known golf town of Scottsdale just 115 miles north up I-10. The "Old Pueblo" gets a fraction of the golf visitors its neighbor does, but knowing how good some of the golf is in Tucson is a very potent weapon to have when coming up with new destination ideas for your buddies'/couples' trip. Its list of golf resorts might not be as long as that of Scottsdale, but Dove Mountain, Oro Valley, Ventana Canyon, Sewailo, and Starr Pass can all hold their own against Scottsdale's best. And don't forget its surprisingly good municipals at Randolph North and Dell Urich, nor the three charming but admittedly remote nines at the Tubac Golf Resort 45 miles south of the city and just 25 miles north of the Mexico border.
Grand Rapids, Mich.
This is Mike DeVries country. Here you'll find three of his little-known, but hugely enjoyable, courses—The Mines about 10 minutes from downtown; Pilgrim's Run half an hour north; and Diamond Springs a similar distance southwest of the city. Each demonstrates DeVries's ability to create intriguing golf without moving a great deal of dirt and to which you want to return often. Other options outside the "Furniture City" are Ray Hearn's impressive Quail Ridge, Mike Hurdzan's tremendous Meadows course at Grand Valley State University, and, half an hour to the west near the Lake Michigan town of Grand Haven, Jack Nicklaus's American Dunes which opened in May 2021 and is owned and operated by the Folds of Honor Foundation.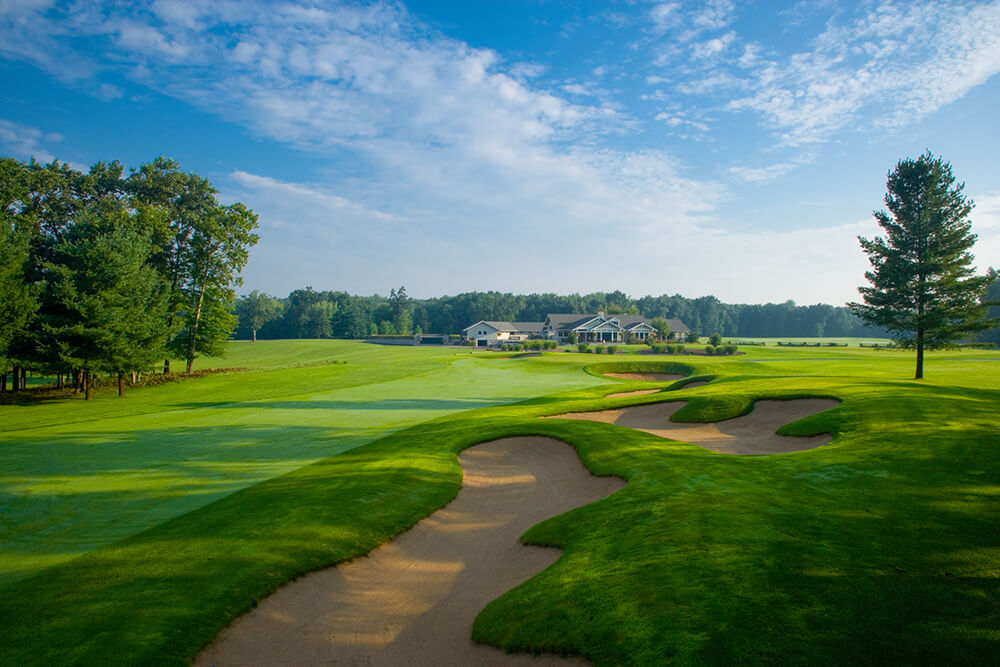 Brunswick County, N.C.
Come to this corner of the country to play golf and there's a good chance you're heading to Myrtle Beach and its near neighbors to the south—Murrells Inlet and Pawleys Island. But for many, the calmer, more relaxed vibe of Brunswick County, 40 miles or so to the north, is far preferable to the in-your-face-ness of Myrtle Beach, which calls itself the "Golf Capital of the World." Brunswick County benefits from the same great spring and fall weather as the Grand Strand; there are several good lodging options; the BBQ with mustard or vinegar-based sauce and Calabash seafood are exceptional; and there are a number of excellent golf courses. Thistle, The Pearl, Carolina National, and the Legends Resorts-owned Oyster Bay are all great rounds, but the Arnold Palmer-designed River's Edge—several holes of which play alongside the lovely marshes bordering the Shallotte River—is surely the county's finest course and, indeed, one of Palmer's very best.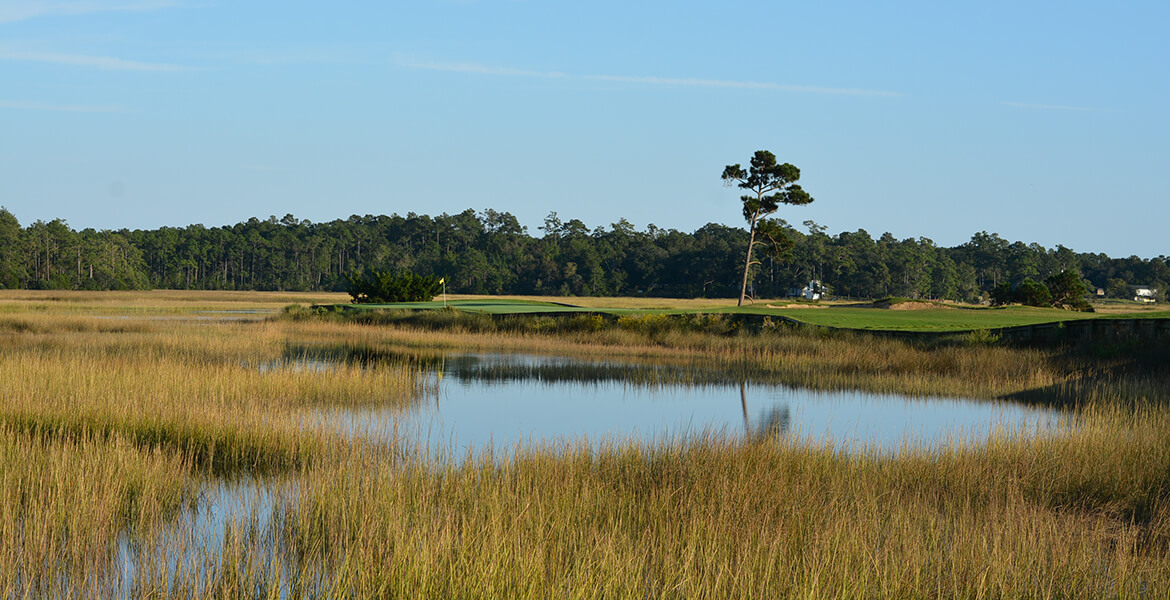 Spokane, Wash.
A four-and-a-half-hour drive east of Seattle, Spokane might just be the quintessential entry here. Nowhere on any website listing the top 10/20 things to do in the "Lilac City" will you see any mention of golf, but anyone traveling with their clubs will find a terrific collection of courses from which to choose. Some might opt for Bill Robinson's layout at The Creek at Qualchan as the best of the city's four excellent municipal courses, but most would probably pick Indian Canyon designed by Chandler Egan, opened in 1935 and 10 minutes west of downtown. Spokane County owns three similarly good courses at MeadowWood, Latah Creek, and Liberty Lake. You're also less than an hour from Coeur d'Alene's resort course and famed floating green, as well as Gene Bates's best design at Circling Raven.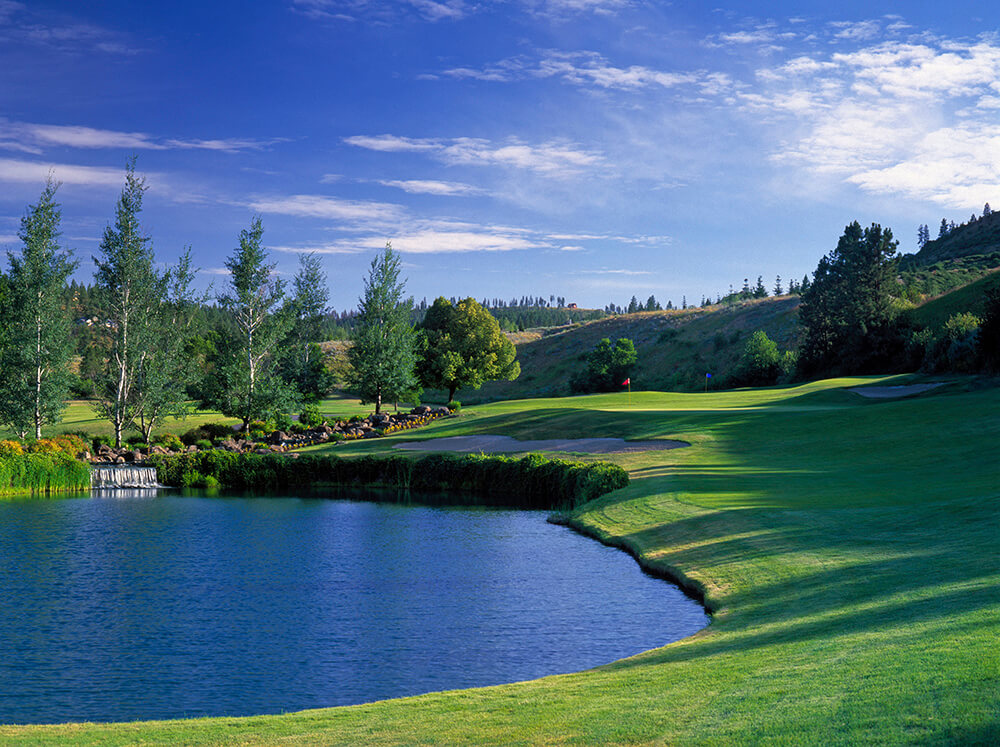 Grand/Routt Counties, Colo.
An hour and a half northwest of Denver on Highway 40, you'll find the glorious Rocky Mountain-backed, Denis Griffiths-designed Pole Creek Golf Club. Fifteen minutes further north, you pass Craig Stadler and Tripp Davis's wonderful Grand Elk Golf Club and Nicklaus Design's Granby Ranch, which are both located in vast open spaces surrounded by imposing mountains that make you feel very small. Dick Phelps's beautiful 1978 design at Grand Lake is 25 minutes north of Granby on Highway 34, and it's only 100 minutes west to Keith Foster's excellent design at Haymaker Golf Course in Steamboat Springs—a drive that, like so many in the west half of Colorado, seems to get shorter and more enjoyable with every passing peak. That's a quartet of the most stunningly beautiful courses you'll ever play that, together, make an unbelievable road trip.
Oxford, Miss.
Originally designed by Cary Middlecoff and opened in 1973, The Ole Miss Golf Course was renovated by Nathan Crace in 2008. Surrounded by handsome oak and elm trees, the course is located 10 minutes north of downtown Oxford. Roughly half an hour north across Sardis Lake is Greg Connor's challenging Kirkwood National and 45 minutes west of that is Bob Cupp's lovely Mallard Pointe. Together the three courses form a wonderful triangle of golf.
What are other great undiscovered golf destinations? Let us know in the comment section.