Tiger Woods and his design firm recently announced plans for a new private golf course that's tied into the Marcella Club in Park City, Utah.
Given the location, it's not a surprise that modern luxury living is the vision of the club, which is leaning on Tiger's name in selling expensive real estate lots, including some of which will eventually have ski-in, ski-out homes.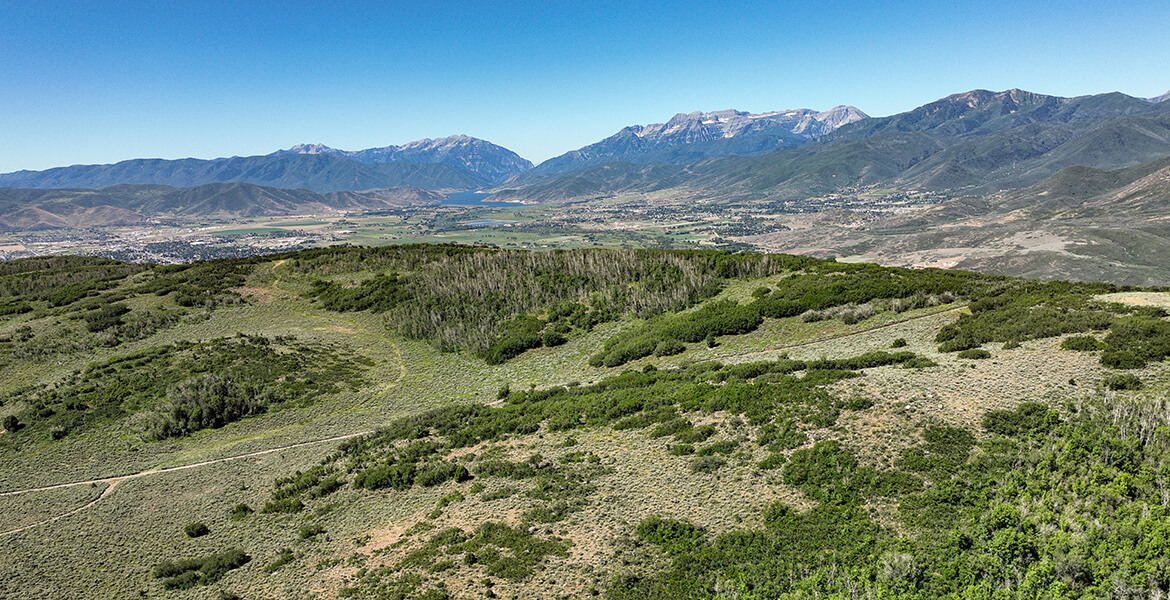 The course is the newest in a small but growing portfolio of TGR Design projects that include Blue Jack National (Texas), Payne's Valley (Missouri), The Hay at Pebble Beach (California), and El Cardonal at Diamante (Mexico). And the groups behind the overall project have put together other successful golf developments, including Reflection Bay at Lake Las Vegas and the newly opened Black Desert Resort in St. George, Utah.
Here are five other things to know about Tiger's newest design.
Views for Days
Located under an hour southeast of Salt Lake City, the course will have 360-degree views of the Uinta Mountains, Jordanelle Reservoir, Deer Valley Resort, and the Heber Valley with 11,752-foot tall Mount Timpanogos, often referred to as Timp, in the distance. It's a stunning setting and the mountain course routing incorporates intimate valleys between ridges while taking advantage of the long-range vistas.

One of the Nation's Longest Courses
With back tees that can stretch the par-72 layout to 8,064 yards, Tiger's design will be among the longest courses in the country. The course at Marcella checks in just behind places like Raindance National in Colorado (8,475 yards), Ross Bridge (8,191) and Fighting Joe (8,092) in Alabama, Fox Run in St. Louis (8,154), The Pete Dye Course at French Lick Resort in Indiana (8,102), and another nearby Utah course in Promontory's Painted Valley (8,098). Obviously, one has to consider the 7,000-foot elevation as well—the highest in Utah—which will give most players over 10 percent more carry than at sea level. Still, the course opens with a 660-yard par five, has another that tops 700 yards, and features a par three that's almost 300 yards from the tips.
Challenging Yet Playable
Plenty of architects use verbiage like this, but Tiger has been adamant about creating courses that can be fun for families and allow players of all skill levels to get out and play at the same time. It's a championship layout that will feature generous landing areas, but it will challenge lower-handicap players with strategic choices and angles off the tee for the best opportunities to score. The green surrounds will be mowed tight, allowing less-skilled players to putt if they miss the green, but encouraging better players to use their creativity in different recovery situations.

More Golf to Come
Construction is underway on Tiger's layout, as well as some of the Marcella Mountain homesites, a lodge, and accompanying Mayflower Mountain Resort. The golf course is tentatively scheduled to open in summer of 2025, but the plan is to have a second 18-hole championship course at the property as well. The golf clubhouse and practice facility will start construction after 250 memberships are sold, with the additional 18-hole design hoping to break ground after the club reaches the 350-membership mark (and potentially debut in 2027). No word on the architect for the second 18. In total, Marcella Club will offer 500 full golf memberships for the 36-hole property.
The Latest Park City Golf Offering
The area in and around Park City has some good public golf options—such as Canyons Golf Course, Park City Golf Club, and Outlaw Golf Club at Hideout Canyon—but there are even more private golf offerings. Mountain lifestyle communities such as Talisker Club, Promontory, and Glenwild are within 20 minutes of downtown Park City, while Jack Nicklaus and Arnold Palmer both built private clubs with Park City addresses in Park Meadows and Jeremy Ranch, respectively. About a half hour west are a few other private golf communities, like Victory Ranch and Red Ledges. But the vision for Marcella and the 6,000-plus-acre Mayflower Mountain Resort is bigger than any of them. Beyond the golf, plans are for a year-round mountain resort destination with state-of-the-art ski infrastructure, 50 miles of trails, multiple luxury and lifestyle-branded hotels, as well as on-site shopping and dining options. Developers lay claim to it being North America's first world class alpine village to be developed in more than 40 years.