One man's passion project has matured into a sprawling property accented by world-class courses and a recently revamped golf academy
In 1988, only one year after buying a large tract of land initially called the Nemacolin Trails Hunting Reserve, Joseph A. Hardy III—founder of the 84 Lumber Company—expanded the property's original hunting lodge and added a golf academy and spa. This was the genesis of the Nemacolin Resort in southwest Pennsylvania.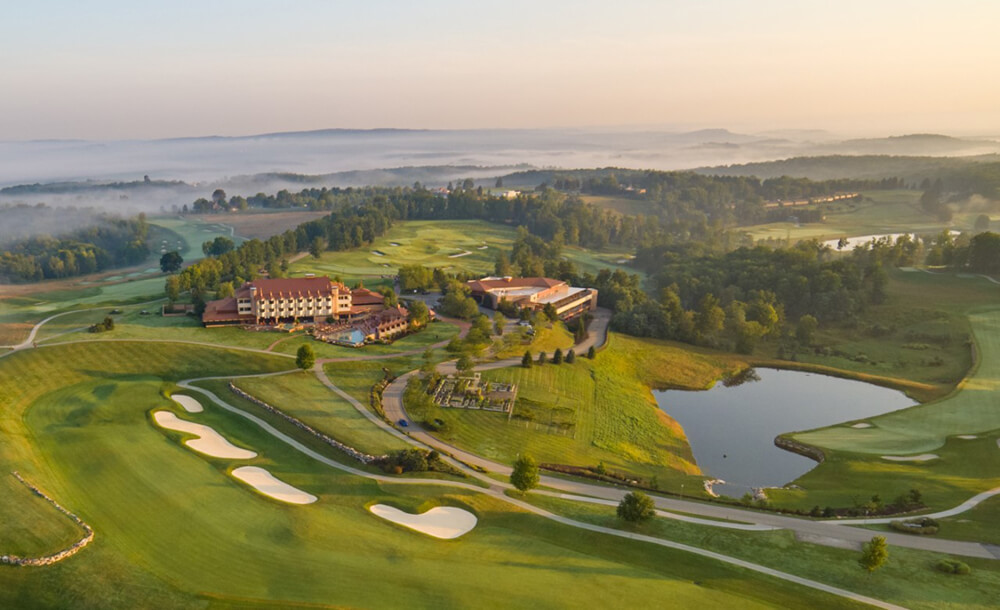 Over the years, the resort has steadily grown more expansive and spectacular. The first of its two Pete Dye-designed courses, Mystic Rock, opened in 1995; it enjoyed a brief time in the national spotlight as host of the 84 Lumber Classic, an annual stop on the PGA Tour during the mid-2000s. In 2017, Shepherd's Rock joined the fold.
The original course recently benefited from a renovation that softened some of the holes—40,000 square feet of bunker coverage was removed, enhancing the strategic nature and introducing new angles into greens. The 4,000-square-foot golf academy was also recently transformed, making the resort a serious destination for golfers seeking to both practice and play.
1. Purposeful Practice
With four customized, indoor-outdoor hitting bays equipped with balance and dual force plates from Swing Catalyst, GC Quad launch monitors, and the latest Trackman tech, the Nemacolin Golf Academy is the place to dial in your swing.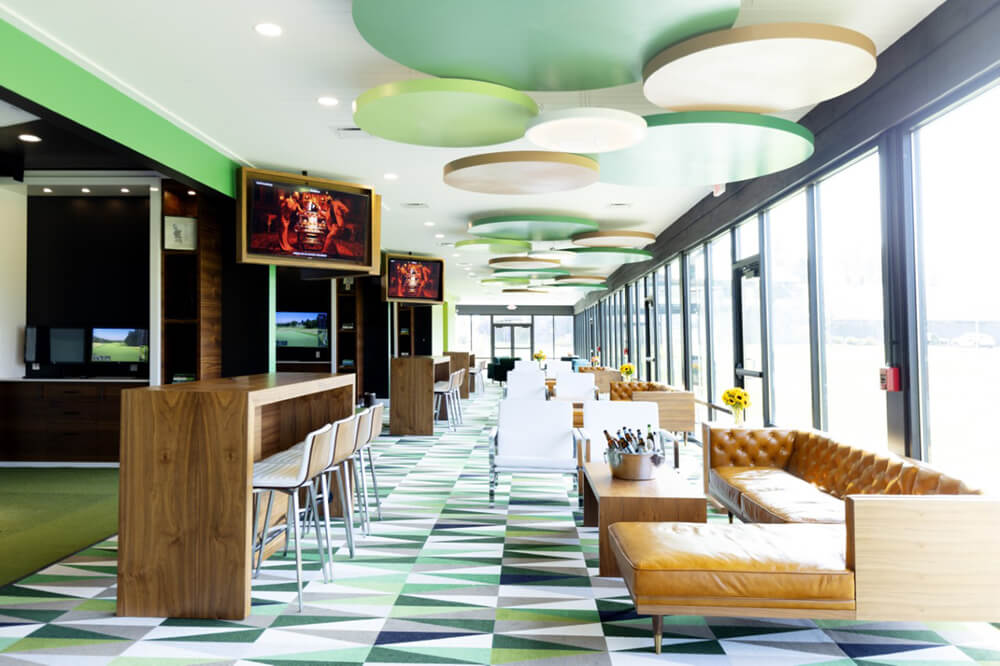 2. An Artist's Touch
Thanks to more than 1,000 pieces of artwork on display across the property, Nemacolin is a compelling art gallery as well as a resort. Guided tours spotlight works by Norman Rockwell, Alexander Calder, and Fernando Botero, among others. Architecture enthusiasts can also venture offsite to visit Fallingwater, a Frank Lloyd Wright-designed home—and UNESCO World Heritage site—about 20 minutes away.
3. Smoke 'Em If You Got 'Em
With its mahogany wood paneling, ornate fireplace, and leather armchairs, The Cigar Bar delivers an ambience straight out of the 1950s. The cigar selection is more than 50 stogies strong, its whiskey list just as impressive. Try a Romeo y Julieta Clemenceau paired with the resort's exclusive single-barrel Blanton's bourbon. "Both the cigar and whiskey carry a certain elegance," explains Ty Kinter, the resort's Lead Cigar Sales Associate (and certified whiskey specialist). "The residual sweetness of the Sumatran wrapper goes well with the lighter, fruitier notes of the bourbon."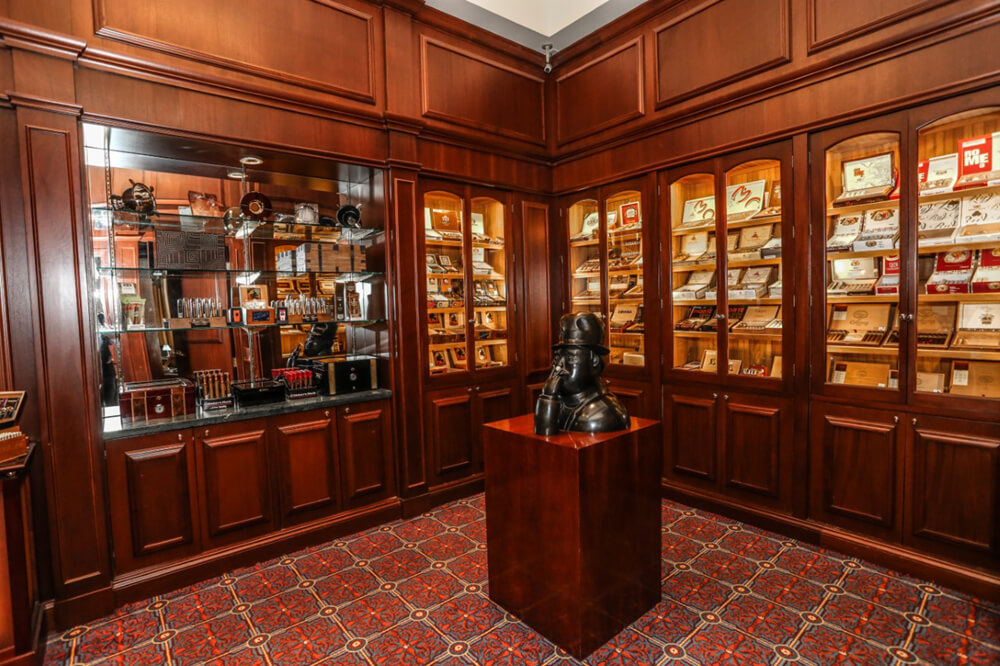 4. Shots Fired
A world-class sporting clays experience awaits visitors to the Nemacolin Field Club. Whether you're a novice or an expert shot, the facility's two five-stands and two 15-station courses can deliver moving targets that suit all ability levels.
5. Serenity Now
Along with a sprawling destination spa, a Holistic Healing Center offers float therapy, cryotherapy, and an infrared sauna. There's no "be the ball" therapy yet, but these unique treatments are the next best thing.