Once a show-stopping resort—and the first lakeside property of its kind in Texas—Horseshoe Bay has emerged from a substantial renovation to dazzle guests all over again
By the mid-1980s, Horseshoe Bay Resort was flourishing. The sprawling property, which covers more than 7,000 acres along the shoreline of Lake LBJ in Texas Hill Country, was then home to three championship-caliber golf courses conceived by Robert Trent Jones Sr. (The resort has since added a members-only layout designed by Jack Nicklaus.)
Horseshoe Bay's original course, Slick Rock, opened in 1972 and hosted the Texas State Open for seven years. A decade later, Trent Jones Sr. returned to build Ram Rock, which earned the nickname "The Challenger" and quickly claimed notoriety as the most difficult layout in Texas. In 1985, the resort unveiled Apple Rock, a course that many consider to be the most beautiful of Trent Jones's three designs.
A recent $100-million-plus renovation has strengthened those golf courses while also introducing new restaurants, reimagining the resort's destination spa, and adding a stunning new clubhouse. All are compelling reasons to target the Hill Country for your next golf getaway.
CAP ROCK CLUBHOUSE
From its 4,000-square-foot pavilion, the resort's newest clubhouse offers 50-mile views in several directions, yet the structure is equally eye-catching for its contemporary architecture and ambience, where modern design and rock adorned fireplaces create a sophisticated dining and entertaining space.
WHITEWATER PUTTING COURSE
Call it miniature golf on steroids if you want; we just call it a fantastic time. Built in 1995, this putting course weaves its way around lush landscaping, features sprawling Zoysia holes punctuated by real bunkers, and plays to a par of—wait for it—72!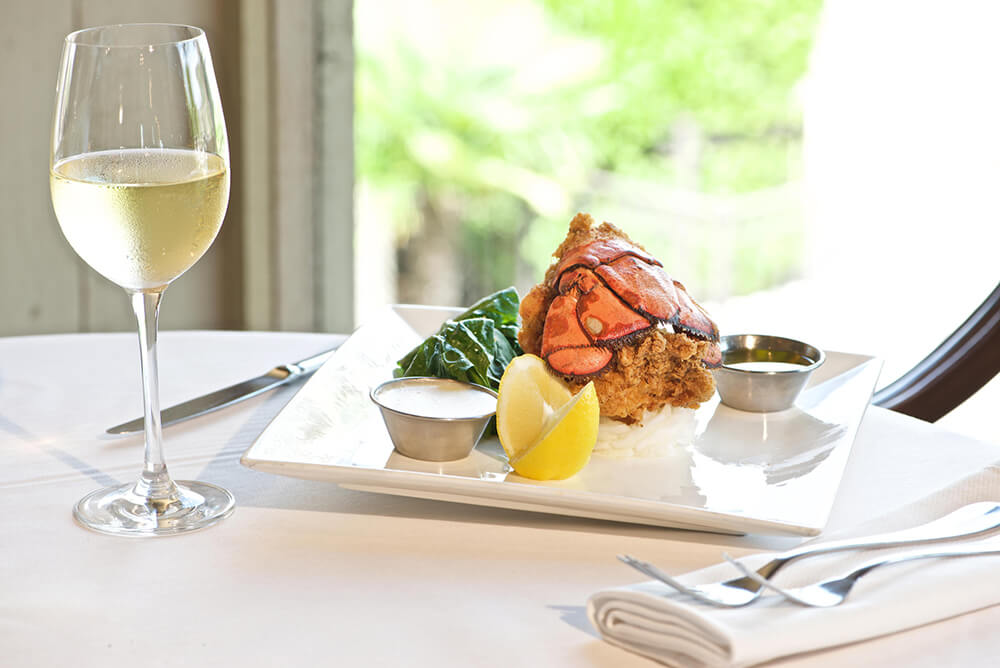 CHICKEN FRIED… LOBSTER?
Don't ask questions; just go with it. This dish served at the Yacht Club will convert even New England's most ardent shellfish purists.
THE MILLION DOLLAR HOLE
Every minute, almost 8,000 gallons of water rush down the bi-level waterfall separating tee boxes from fairway on Slick Rock's 14th hole. The aquatic feature was built more than 30 years ago and cost almost $1 million to execute. It's the most photographed spot on any of the resort's golf courses.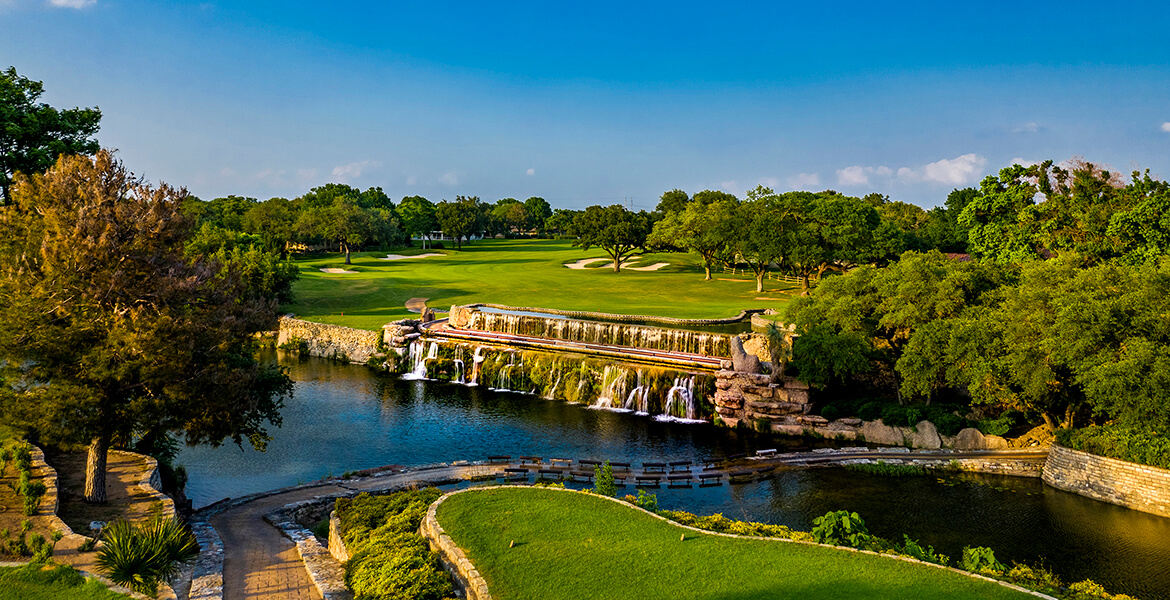 SWEET & SPICY RIBS
Austin's barbeque scene is the stuff of legend, but the most famous purveyors are located downtown, require hours-long waits, and sell out before dinner. On your drive to the resort, make sure to stop at Opie's BBQ in Spicewood: Its sweet-and-spicy baby back ribs are rightfully legendary.
Have you been to Horseshoe Bay Resort?