The U.S. Open has returned to the South Course at Torrey Pines; however, the 7,802-yard coastal layout that will challenge the world's best players bears little resemblance to the course that first opened for play in 1957. Twenty years ago, Rees Jones—affectionately known as "The Open Doctor" for his restorative and redesign efforts that transform classic courses into modern championship venues—brought his surgical powers to the South Course in hopes that Torrey Pines would secure its bid to host the U.S. Open in 2008.
"We took a course on a beautiful site with a good routing, which originally was made easy for the public to get around quickly, and we turned it into a championship golf course," he says.
More recently, Jones returned to the South Course to make additional tweaks and modifications ahead of this year's U.S. Open. We sat down with the 79-year-old course architect to talk about his work at Torrey Pines, his design philosophies, and what golfers can expect when they tee it up on the championship course.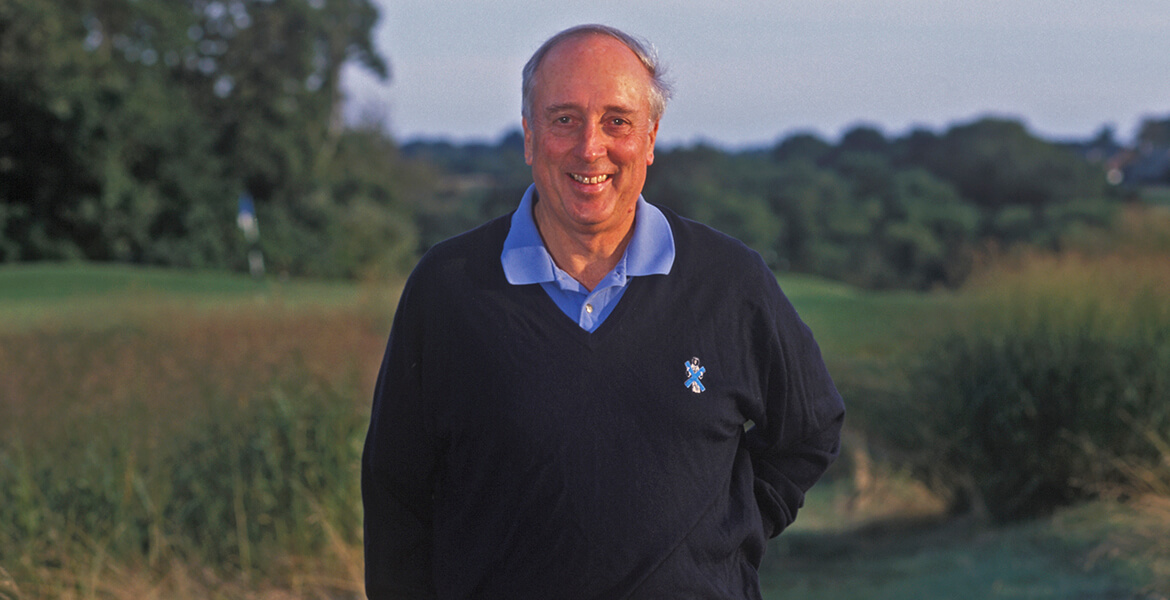 In what ways did you change Torrey Pines ahead of its first U.S. Open back in 2008?
RJ: Torrey Pines was originally built for the average golfer. We changed the strategy of the course. We rebuilt all the greens, moved greens closer to the canyons, and added length. We built diagonal greens and designed greens with little tongues so they could hide the pin. Now there are areas where the pin can be hid around the transitions of the green contours. Those contours and the various hole locations made it U.S. Open worthy. 
Have your significant restoration and renovation projects all included a similar emphasis on the greens?
RJ: When we completely rebuilt Congressional, East Lake, Atlanta Athletic Club, and Medinah Country Club, we built amplified greens, but we sectioned off the greens, so if you wanted to make a birdie you had to hit the right quadrant. If you played it safe, you might have a knoll or a contour to traverse that might put you in three-putt territory with high green speeds. But when we transition those greens back to speeds of 9, 10, or 11 [on the stimpmeter], average players find those greens to be a lot easier than the pros do.
Are you always thinking about everyday players, even when you're prepping a course to host a major championship?
RJ: You don't build a church for Easter Sunday. The other 51 weeks out of the year the golf course has to accommodate a different level of player. For this last renovation [at Torrey Pines], most of all we were thinking about how the course would play for the average player. We rebuilt and refurbished all the bunkers, and we took fairway bunkers out. We rethought all of the fairway bunkers and eliminated the ones that were too penal for the everyday player. We re-grassed all the approach areas and the collars of the greens. We did a lot of refurbishment at the same time as tweaking the design.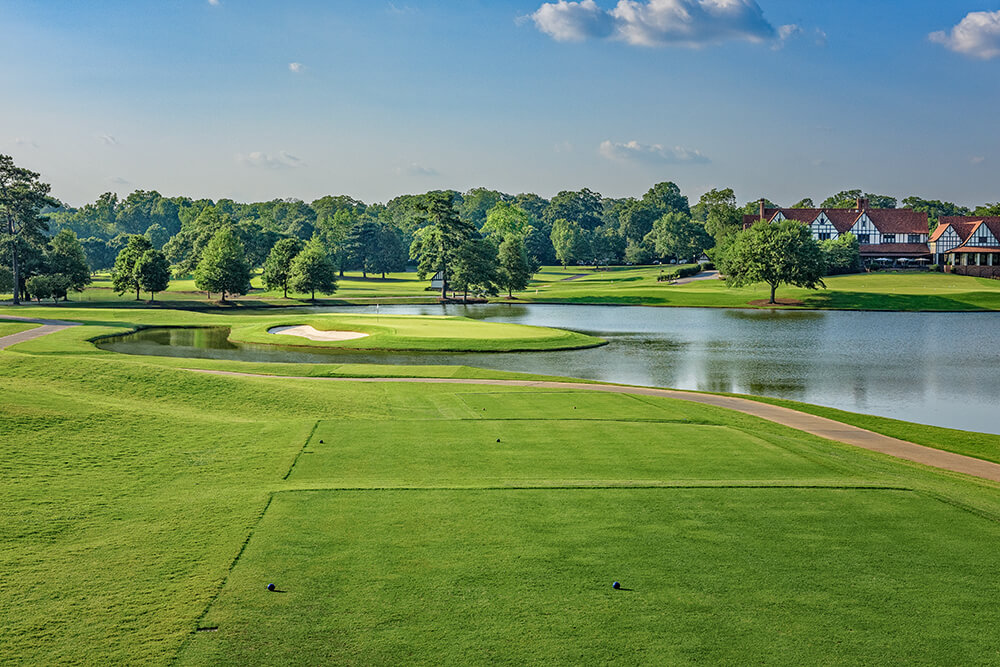 Of all the championship restoration and renovation projects that you've had thus far, is there one that stands out to you for being the most extensive?
RJ: The work I did in 1985 at The Country Club in Brookline, Mass., ahead of the 1988 U.S. Open. The course had sort of lost its character. We took a backhoe and started digging and found sand from old bunkers that had been abandoned and filled in. The greens had become round over time, so we looked at old photos and we brought all the little corners and irregular lines and tongues back to all the greens. It was a restoration and also a move into the championship aspects—we added distance as much as we could. We really brought it back to its former glory for the U.S. Open and then the Ryder Cup in 1999.
Focusing back on Torrey Pines, how will your most recent changes impact the players during the U.S. Open?
RJ: We relocated fairway bunkers in relation to the back tees, which are only played during championship circumstances. Now, with the way the ball is flying, those bunkers are in play, so the best players in the game have to think their way around the course. They'll have to hit it down the middle in order to access the pin. 
How will the course play differently during the U.S. Open than it has in past years during the Farmers Insurance Open, and what should golf fans expect during the upcoming major? 
RJ: The terrain will be firmer and faster, and putts are going to break more. The back nine is really quite a test. Number 17 is a birdie hole, and 18 is a birdie or eagle hole, so things can happen. 
How would you describe your design philosophy as a course architect? 
RJ: I try not to have a fixed philosophy. I want to adapt a philosophy for every golf course. If you're doing a U.S. Open course, like Torrey Pines, you need to build something that will challenge the best but be playable for the average player. You want to find that happy medium where it's enough of a challenge but never too much of a challenge.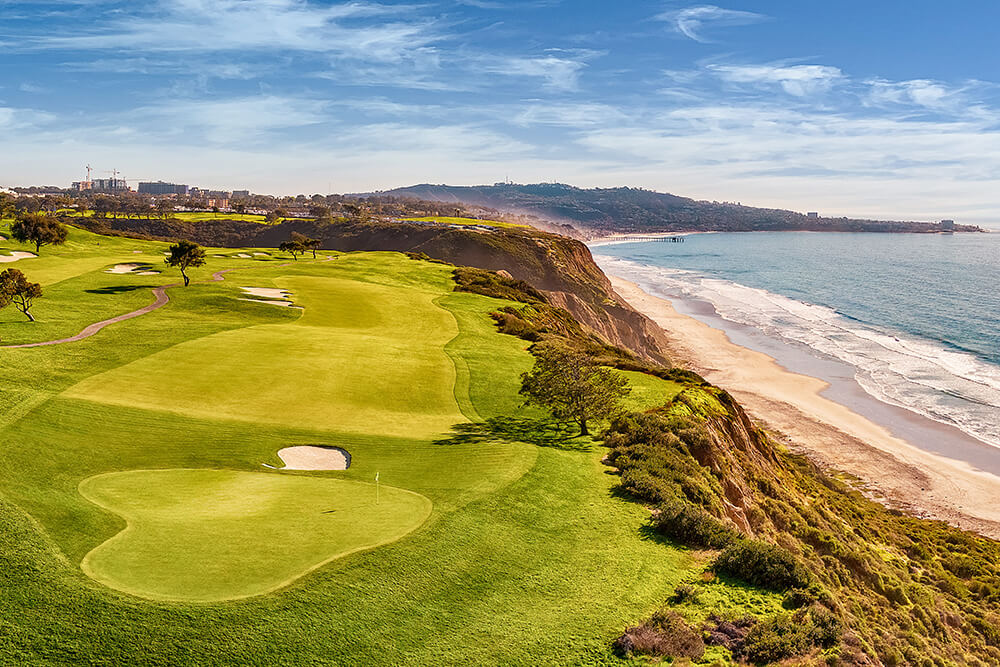 In what ways were you able to achieve that balance at Torrey Pines? 
RJ: Golf is all about choices; you don't always have to go for the pin. Because the entrances to many of the greens are open, average players can play their ground game or knock-down game and have a degree of success even if they're hitting their third shots into holes. The pros don't do that.  
Has there been a major source of course design inspiration for you throughout your career? 
RJ: Growing up in the Northeast, I was around a lot of A.W. Tillinghast designs. He'd protect part of a green and have part of the green open. Just watching the shot options that he utilized, that taught me. The ground game was in vogue when he was designing, too, so that's what made me realize that you had to design for everyone's abilities.
You were once an accomplished amateur player with a single-digit handicap. Do your abilities as a player help you as a course architect?
RJ: If you're a really good golfer or a really bad golfer you end up thinking too much about your own game. But if you're a good, single-digit player you can think about designing a course and playing golf through everyone's eyes, because you'll have good days and bad days. 
Do you feel more pressure working on a restoration and redesign like Torrey Pines, or when you're designing an original course of your own?
RJ: There's more pressure on the redesigns of famous golf courses because there are a lot of experts watching you. When you build a new one, no one has any preconceived ideas of what should be done. 
How do you define success in terms of your work as a course architect?
RJ: If we, as architects, make you have to engage your brain and identify your pros and cons on every shot for every hole on the course, then we've done our job.
Have you played the redesigned South Course at Torrey Pines?