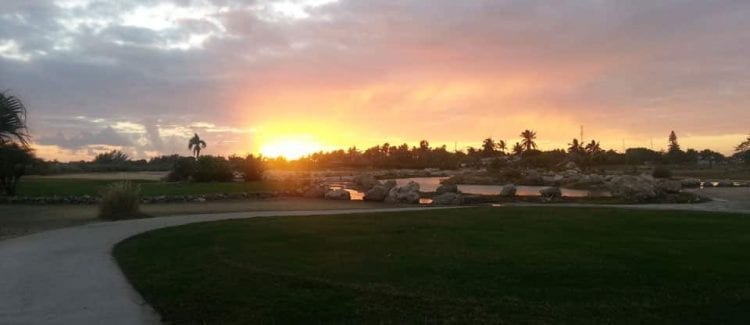 Perhaps it will help overcome your fear of splashing your ball in the water.
Starting next year, as part of a $100 million project at Florida Keys Country Club in Marathon, Florida, golfers will have one of the most unique driving ranges anywhere. The club is building a a 24-bay aqua driving range where you hit practice balls onto floating greens on a 12-acre lake they are creating.
It's all part of a 14,000-square-foot entertainment complex that the developers hope to open by January 2018, reports the Keynoter.
But, wait, there's more.
The course is being redesigned by Kipp Schulties Golf DesignWhat used to be the front nine at the east end of the course closed earlier this month as part of the redesign process under the direction of Jupiter-based firm Kipp Schulties Golf Design. Schulties, who did the major renovation of the Riviera Country Club in Coral Gables, has been dubbed the hottest course designer in South Florida. An 18-hole putting course will also be added.
And here's the best part: the course is open to the public.
Once the driving range, course renovations, and entertainment complex are completed, a pro shop, restaurant, hotel, and villas will be added to the mix.