When my parents lived in the golf mecca that is California's Monterey Peninsula, they were never further than a flip wedge off some fairway, even while moving several times. One of their stops was the secluded Quail Lodge in the Carmel Valley, where I always seemed to head to the back nine with conflicting feelings. On the par-four 10th hole a giant tree blocks the fairway, which is also guarded down the right side by a canyon wall that starts near the tee box.
I'd often attempt to hammer a driver over the tree or finesse a tee shot just to the right of it. My dad would take the low route, punching one down the fairway with his abbreviated backswing and follow through. My brother, whose footwork on the tee is often more animated than Bubba Watson, would try slinging some kind of a shaped shot around the stately sentinel. Typically, my feelings about the hole varied from round to round based on the result, but I still remember thinking, "What in the world?" the first time I stepped on that tee box.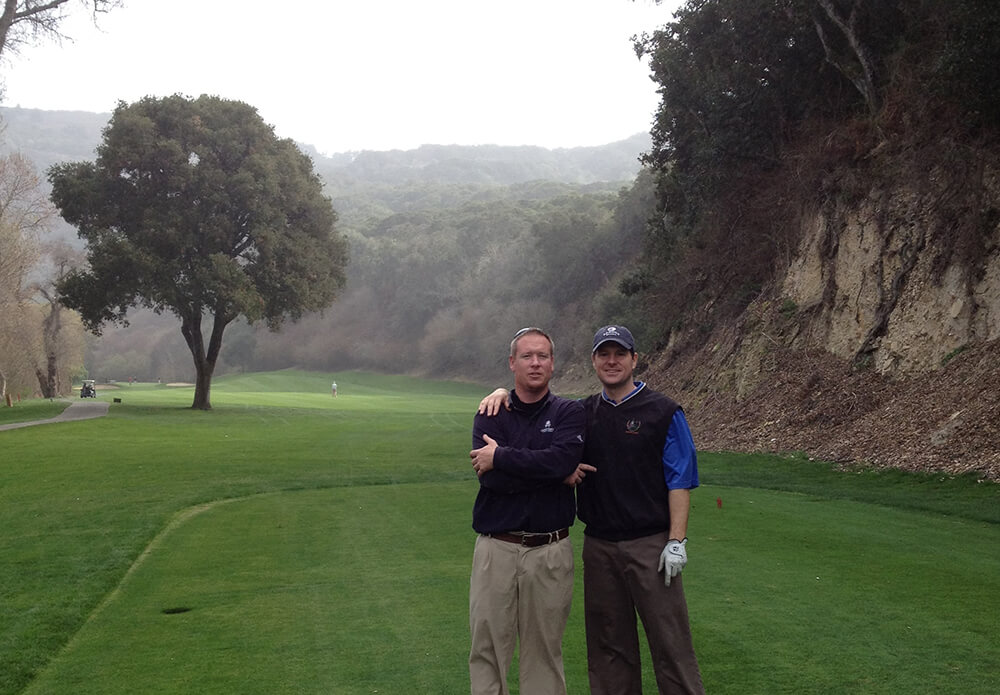 Sometimes a golf hole just doesn't fit our eye or sensibilities, whether because of design, difficulty, setting, or situation.
That speaks to one of the unique beauties of golf: The playing field is always different. And while some golfers may absolutely love a particular hole for all its strategy, quirks, or charm, others might loathe it.
Previously, we ran through some of the most polarizing par three holes in the game.
Now it's time for a completely subjective lineup of love 'em or leave 'em par fours. Again, this is not a definitive list by any means, rather a starting point to think of holes that often elicit strong feelings on either end of the spectrum. Let us know some of yours.
1st hole – The Golf House Club, Elie (Fife, Scotland): A blind opening tee shot over a 30-foot rise? That's the quirky start golfers will find at Elie, where a periscope salvaged from the Royal Navy submarine HMS Excalibur sits atop the starters' office and offers a perfect view over the hill at the first hole to see if the coast is clear. For many, it's absolutely a beloved feature that speaks to the course's unique charm, but there have also been many a first-timer unnerved from the start.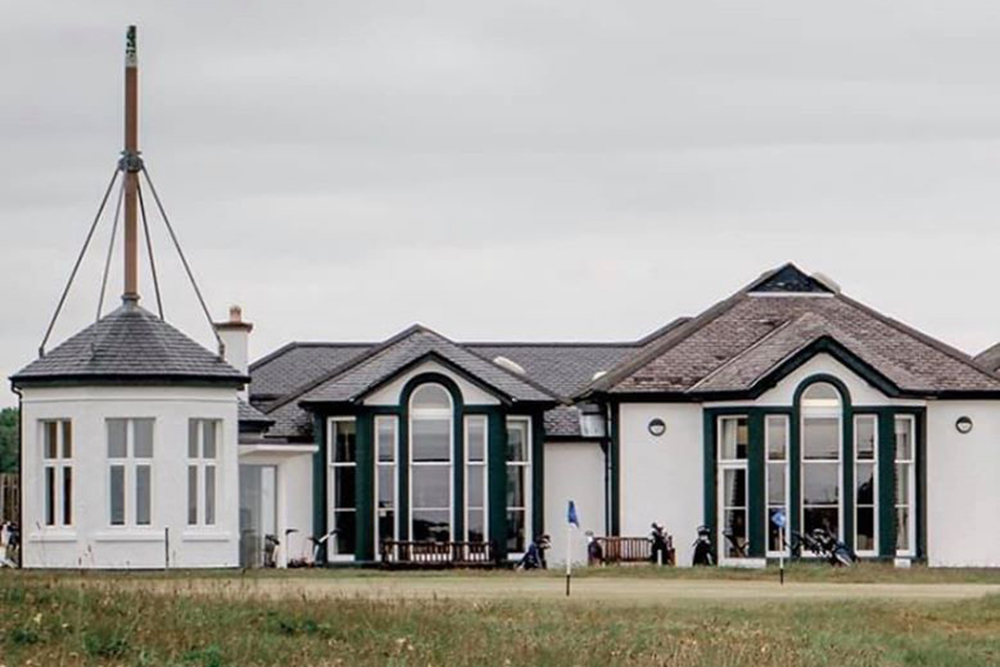 1st hole – The Virtues Golf Club (Nashport, Ohio): Another opening hole that's created its share of debate. Not far from Columbus, this Arthur Hills parkland design (which used to be known as Longaberger) starts with an uphill, dogleg right hole that has an expansive, mature tree right where you'd hope a well-struck tee shot might land. Try to cheat to the right and there's a good chance your second shot of the day will be from one of the bunkers.
14th hole – Bandon Trails (Bandon, Ore.): The short, downhill 14th has spawned more than its share of controversy over the years. It's a potentially drivable hole, but has perhaps the most demanding tee shot on the course. Drives hit at the green or slightly to the right will kick further to the right by the sloped fairway, and even decent-looking approach shots often get ejected by the small, severe green that's now been softened but still gives plenty of golfers fits.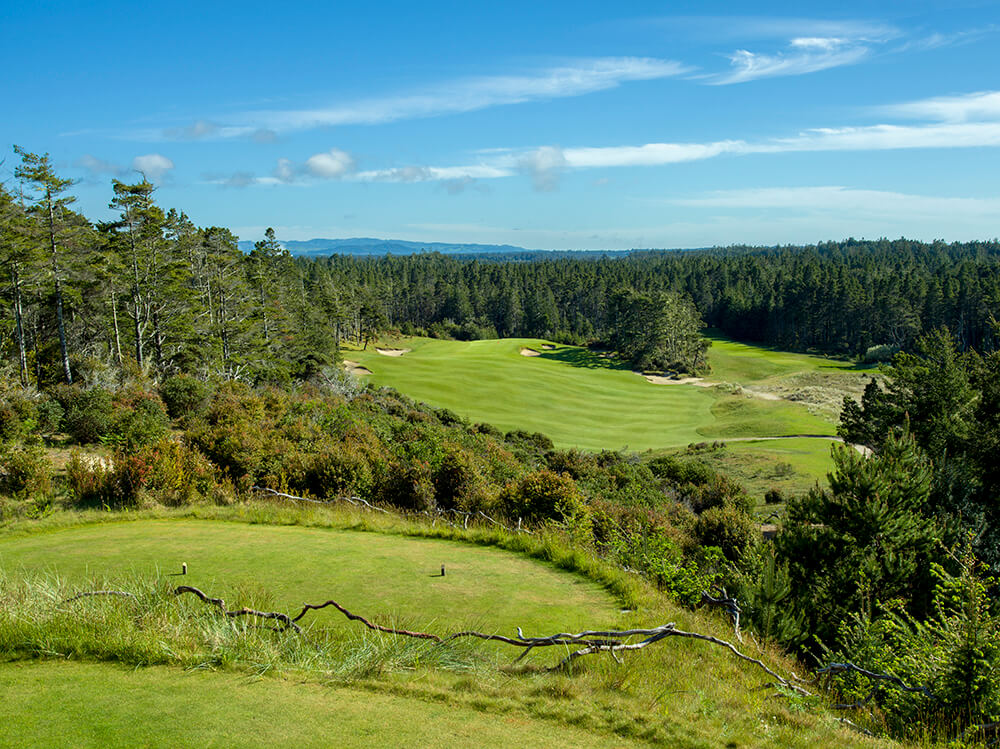 18th hole – Whistling Straits (Kohler, Wis.): This finisher, called "Dyeabolical" by its architect, Pete Dye, is a visual stunner heading inland from the shoreline of Lake Michigan. It's also long, extremely hard, and as Dustin Johnson knows has a boatload of bunkers that don't look like bunkers. There is plenty of trouble to contend with off the tee—dunes, waste areas, and a creek—while whistling winds can cause havoc with the downhill approach shot.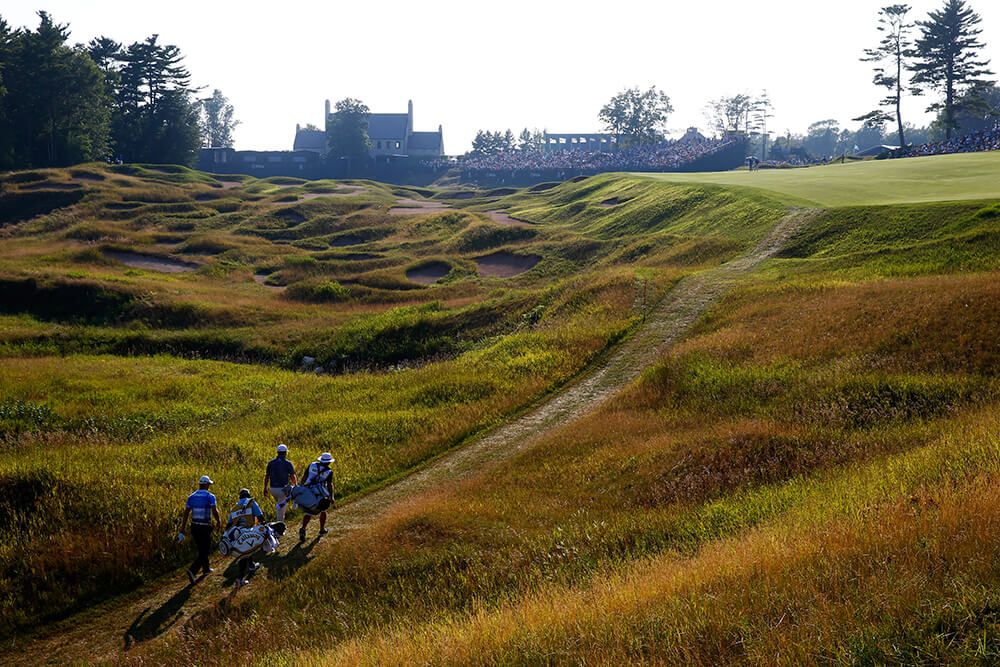 18th hole – Cypress Point (Pebble Beach, Calif.): Criticizing one of the world's greatest courses just doesn't feel right. But there's no question the closer at Cypress Point is a polarizing hole, playing uphill through a somewhat tight chute of trees. It's been called a connector hole by some, even caddies at the course, and definitely underwhelming in comparison to the three holes that precede it, as the 15th, 16th, and 17th are among the best holes you could ever hope to play.
14th hole – Cruden Bay (Aberdeenshire, Scotland): Again, this may be akin to someone complaining that the Mona Lisa's smile isn't lively enough. But the fact is that this hole features a blind approach shot to a sunken "bathtub" green that befuddles many first-time players. It's quirky, no doubt, and some say the green itself feels forced into a tight space between a tall dune and the ocean.
Hole 14 Cruden Bay Golf Club from ClubNet by Golfgraffix on Vimeo.
12th hole – TPC Sawgrass (St. Augustine, Fla.): The controversial change to the 12th hole at Sawgrass was essentially shortening it for the pros in recent years. It became a drivable par four, but perhaps one that didn't generate the excitement that was hoped for, with players attacking it with hybrids and irons because there's water so close to the small green. Alice Dye even said it's awkward and "not a Pete Dye design."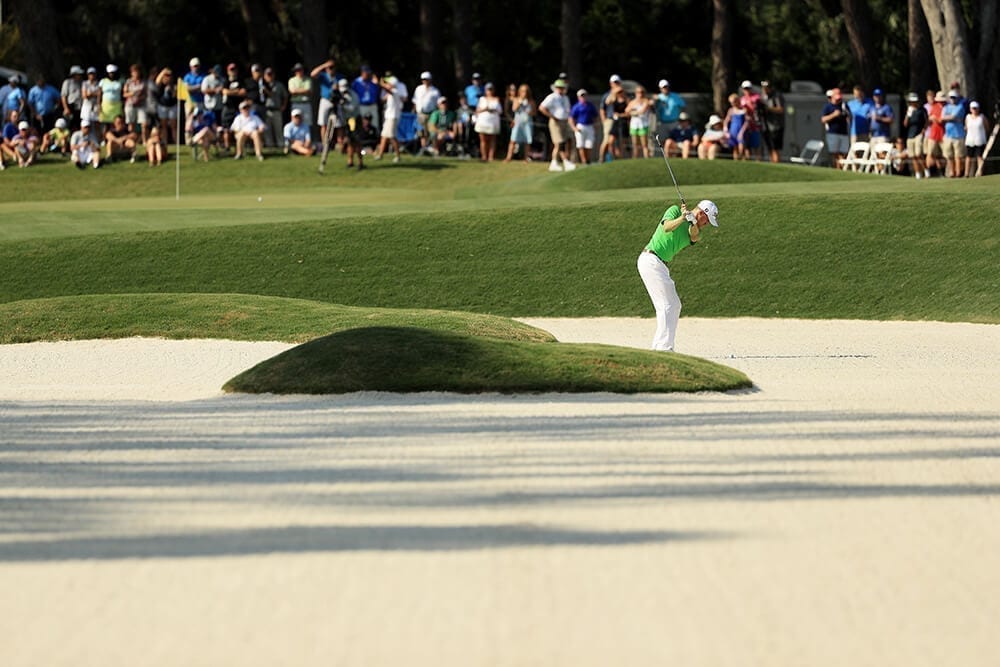 14th hole – Baywood Greens (Long Neck, Del.): This one is a catch-all for the island fairway design element, which can elicit many a gripe about lost balls and pace of play. This particular hole, which has a bailout fairway well to the right that allows it to be played as a long dogleg left, also has the added challenge of a fairway bunker for some unfortunate souls who briefly celebrate finding the fairway. There are others of its ilk, like the 9th at McCormick Ranch in Arizona, that can similarly draw ire—especially when a good tee shot runs through the island green.
I see alot if island greens on the sub. Any love for an island fairway? Par 4, 14th hole Baywood Greens, Long Neck Delaware
https://t.co/TOLcSs6phv pic.twitter.com/3DiIf78XQh

— FOGOLF (@FoGOLF) May 20, 2020
10th hole – Bethpage Black (Farmingdale, N.Y.): Another example of a great golf course with a hole that has its share of critics. In this case, the debate extends to any number of par fours at courses around the country: What's your acceptable length for a forced carry off the tee? Yes, we know it was more than 250 yards dead into the wind just to reach the fairway for the pros at the 2002 U.S. Open. It can still be a lengthy forced carry from the amateur tees on a good day, so this makes for a well-known case study of a particular hole type that's gotten a thumbs-down from many a golfer.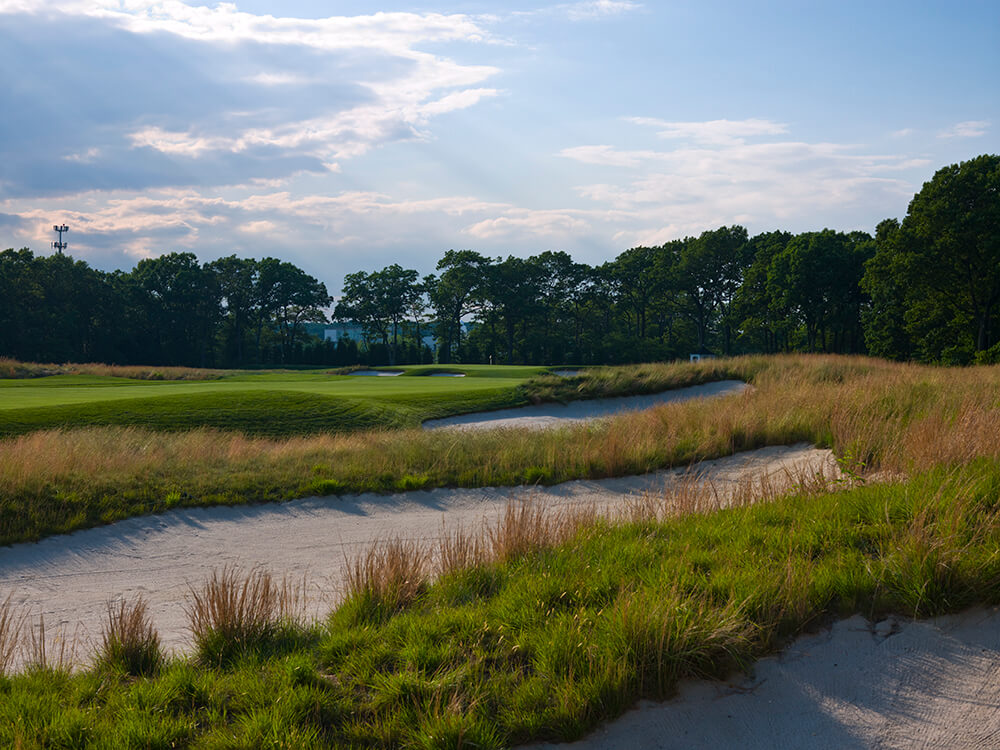 Again, this isn't a comprehensive list, just a starting point for discussion.
Please share more examples of par four holes that you consider polarizing, from well-known courses to the most obscure—like the municipal course in Marquette, Mich., that has a totem pole in the middle of a fairway!