When you think of the elements that create drama on a golf course routing, two of the first that jump to mind are probably "on the water" and "significant elevation change." So, it's small surprise that cliffside golf holes elicit such interest and fascination.
Some courses fully embrace their cliffside location, putting the perched prominence right in the name—from the Cliffs at Glassy in North Carolina, to the Cliffs Resort in Texas, to Cabot Cliffs in Nova Scotia. For others, a few dramatic cliffside locations can yield unforgettable signature holes.
Following are 10 facilities with a truly memorable mixture of golf holes and cliffs. Be sure to let us know which ones you would add to this list.
Whether it's the original course at Bandon—the eponymous Bandon Dunes—or newer layouts like Pacific Dunes and Sheep Ranch, there are a host of truly spectacular cliffside holes at this resort hard on the rugged Oregon coast.
This New Zealand marvel designed by architect Tom Doak has fairways that sit more than 450 feet above sea level, offering sheer drops and stunning ocean views at one of the game's most heralded modern layouts.
While almost every hole at this New Zealand sister course to Cape Kidnappers has Pacific Ocean views, six are routed along cliffs that seemingly plunge into the sea, with the offshore Cavalli Islands in the distance.
On the northern coastline of the Llyn Peninsula in Wales, this 27-hole layout features an 18-hole championship course as well as the breathtaking 9-hole 'Point' course along a thin stretch of land that stretches into the Irish Sea.
On the southwest coast of Ireland, Old Head is situated on a diamond-shaped headland that juts out more than two miles into the Atlantic Ocean, with waves crashing along the walls of the rocky promontory over 300 feet below.
View this post on Instagram
Pebble Beach Golf Links has long been ranked the No. 1 public course in the U.S. and Jack Nicklaus has said the par-four 8th hole features his favorite approach shot in golf, one of several iconic cliffside holes along the Monterey Peninsula's California coast.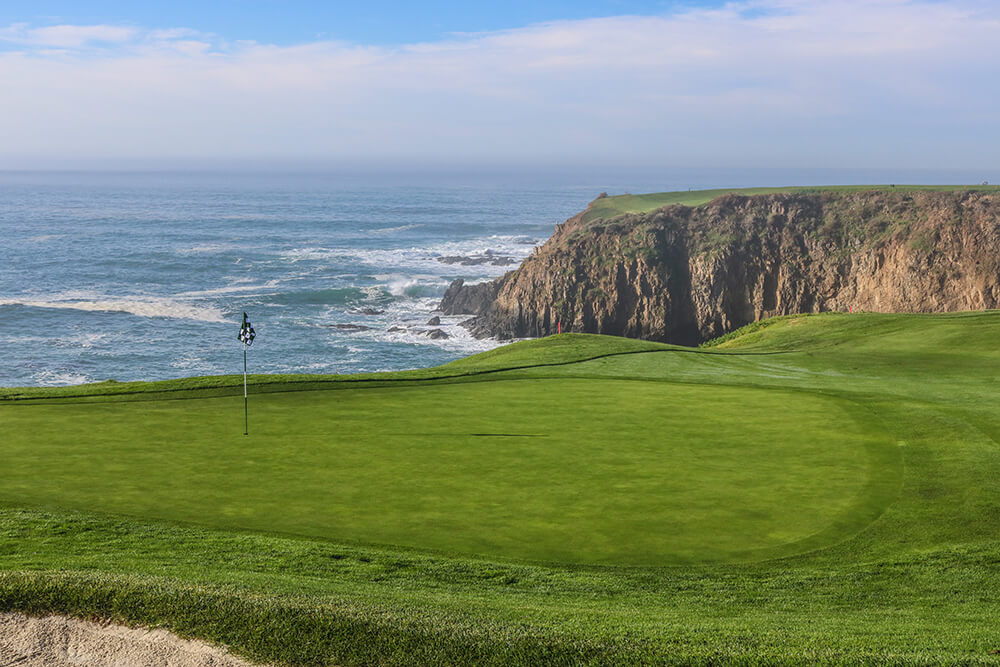 Set atop a South African clifftop with 270-degree views of the Indian Ocean near Mossel Bay, the Fynbos course at Pinnacle Point has seven holes that line the scenic rock cliffs, four of which play over ocean and cliff.
On the sunny south shore of the Hawaiian island of Kauai, Poipu Bay sits atop a rolling plateau eight stories above the Pacific Ocean, with several holes offering views of not only the water but sea turtles, monk seals, rays, and humpback whales.
On the Bulgarian Black Sea Coast, this unique Gary Player design is situated on hillsides and rugged white cliffs that overlook turquoise waters, making it one of the most photographed golf courses in all of Europe.
This Jack Nicklaus design in Mexico, an amenity for resort owners and guests, might offer the best beachfront location of any course in Los Cabos, going from cacti, arroyos, and dunes to holes that sit high atop cliffs overlooking the Pacific Ocean.
Which other cliffside golf marvels would you add?