In January 1930, just 14 weeks after the Wall Street crash and the catastrophic collapse of the U.S. stock market, course architect Alister MacKenzie set sail from Hoboken, N.J., bound for Buenos Aires. During a roughly eight-week stay in South America, the Scotsman designed, or suggested improvements to, at least six courses in Argentina (including two at The Jockey Club which had funded the trip) and two, possibly three, in neighboring Uruguay, including Montevideo's Club de Golf del Uruguay.
Situated in the affluent Punta Carretas neighborhood overlooking the Rio de la Plata, the beautiful tree-lined course covers just 89 acres which become a public park on Mondays. Fitting 18 good holes into so small a space without funky crossover shots or shared fairways, and which can stretch to 6,680 yards with just three par threes, is truly remarkable. A good deal of MacKenzie's detail work has been lost, but the brilliance of the routing is still perfectly evident.
It takes incredible vision and skill to build so interesting a course on so few acres. Because today's golf ball travels considerably further than its 1930 counterpart, a minimum of 125 acres are usually required for 18 holes (assuming it's not an executive or Par-3 course) while something nearer 200 is preferable. "So much depends on how busy the course is," says Tom Doak. "A really small site can work if the course isn't going to be packed on weekends."
There aren't many really good golf courses on 100 acres or fewer. Club de Golf del Uruguay is certainly one, and here are nine more.
Old Course at St. Andrews—St. Andrews, Scotland
If an algorithm existed that calculated course rankings based on how much good golf a course was able to squeeze into a limited space, the Old Course would surely come out on top and the next best would be a distant second. In researching the excellent Evolution of the Old Course, author Scott Macpherson measured its area at 95.1 acres, which means a dizzying number of intriguing contours and shot options packed into every acre.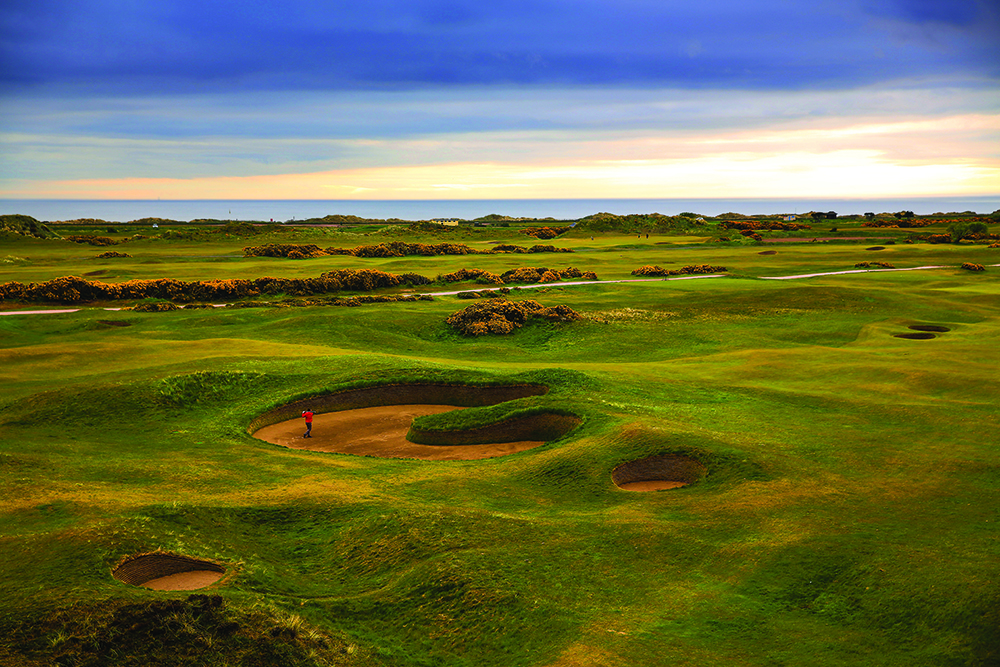 Town and Country Club—Saint Paul, Minn.
Golf was first played here, five miles southeast of downtown Minneapolis and a block from the Mississippi River, in 1893 when Scotsman George McCree laid out five rudimentary holes. Well-known amateur golfer E.J. Frost then built nine holes which opened in 1898. The club's professional Robert Foulis redesigned it shortly afterwards and the 18 beautiful holes, which hosted the 1951 U.S. Women's Amateur and would have staged the 1940 Walker Cup were it not for WWII, now cover 99 acres, measure 6,400 yards, and plays to a par of 72.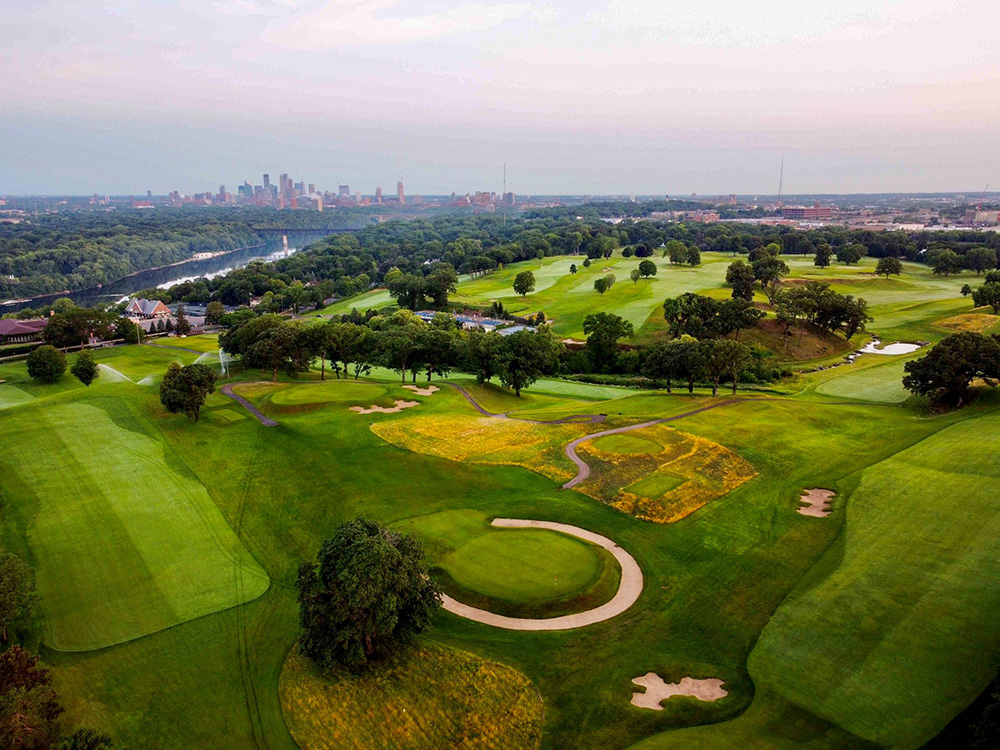 Wannamoisett Country Club—Rumford, R.I.
That a course which sits on less than 100 acres can stretch to 6,732 yards and provide so many interesting, engaging holes is a testament to the brilliance of its designer. Donald Ross, who extended Willie Campbell's original 9-holer in 1914, created a layout whose par of 69 is considered the club's "Badge of Honor" by Ben Crenshaw.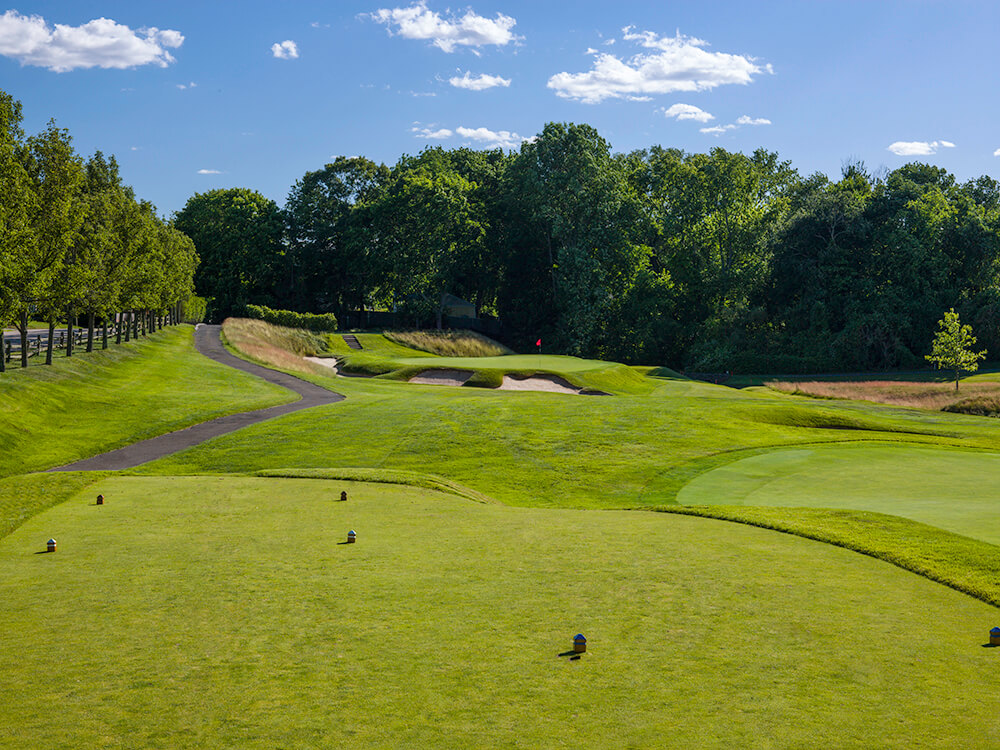 Valley Club of Montecito—Montecito, Calif.
A year or so before he traveled to Argentina and Uruguay, MacKenzie, working with Robert Hunter, showed how adroitly he could maximize a relatively small site in designing the wonderful Valley Club, seven miles east of Santa Barbara. The course was built on a 95-acre, hourglass-shaped property in the Santa Ynez foothills and opened in December 1929. Doak restored important MacKenzie details to the 6,750-yard par 72 in 2007.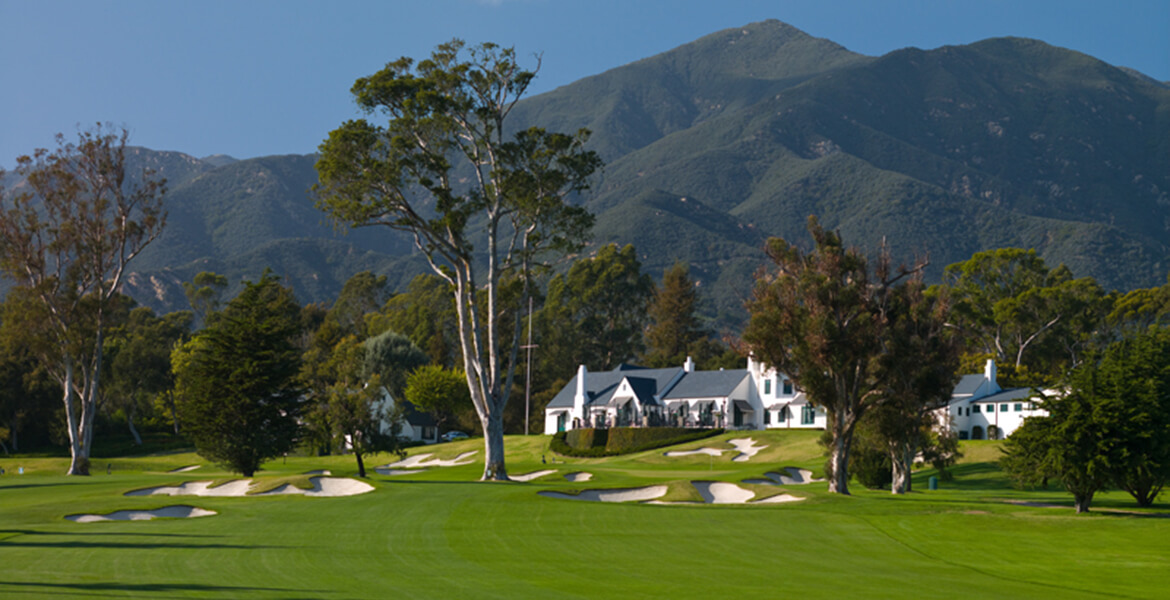 Claremont Country Club—Oakland, Calif.
A few months following the Valley Club commission, MacKenzie was hired by Oakland's Claremont C.C. to redesign club professional Jim Smith's original layout on 100 or so acres, and created a charming course sitting below the magnificent Tudor-style clubhouse. Doak and more recently Jim Urbina have worked to restore MacKenzie's design, a par 68 that measures 5,469 yards and features a few crossover holes. While it may not be suitable for professional events obviously, Claremont is still a great example of MacKenzie's talents.
Claremont Country Club is a lesser known Dr. Alister MacKenzie course that shows great design creativity. It's so much fun! pic.twitter.com/CkSOHByj2x

— golf course architecture is my passion… (@golfcourses101) April 3, 2022
Cape Arundel Golf Club—Kennebunkport, Maine
Walter Travis's delightful design, which replaced Alex Findlay's original nine holes, was ready for play in 1921 and covers just 88 acres on the north bank of the Kennebunk River in Maine. A typically invigorating set of Travis greens is the main attraction, but the setting and variety of shots required add to a memorable round.
Victoria Golf Club—Victoria, British Columbia, Canada
Victoria was founded in 1893 but today's layout dates from 1925 when Irish native A.V. Macan created its current routing. "You frequently hear, 'Fore!' at VGC," says architect Jeff Mingay, who has done a great deal of work here since 2009. "But the members know how to traverse the course safely. They just know where they should and shouldn't go. The heavy air and wind at sea level add phantom yards to the scorecard's 6,156 yards. You rarely finish thinking you've played a short course."
Blackwell Golf Club—Bromsgrove, England
The club opened in the late 19th century with nine holes on 49 acres. In 1923, after it had acquired more land, Blackwell hired Tom Simpson and Herbert Fowler to create a par 70 18-hole course which takes advantage of the sandy soil, sits on just 95 acres, and measures 6,260 yards. In 2014, Frank Pont—now a part of Clayton, DeVries and Pont—was hired to oversee a major restoration project.
RACV Healesville Country Club & Resort—Victoria, Australia
The Royal Automobile Club of Victoria (RACV) owns and operates nine resorts in Queensland, Victoria, and Tasmania, some of which have golf courses. The Mike Clayton-designed, 5,328-yard Par 68 at RACV Healesville may not be long or share the same rarified atmosphere as the state's revered Sandbelt courses, but it has far more memorable holes than a course on 100 acres should. A clever routing and varied scorecard make the course one you could play every day without growing weary, but it's the large and artful bunkers that set Healesville apart.
View this post on Instagram