In theory, you could play the Ryder Cup at your local muni and it'd still be exciting. But the venues do contribute to the magic. The "War by the Shore" wouldn't have been the same if it hadn't taken place at Kiawah. Nor would the "Battle of Brookline" have been as dramatic if it had been fought somewhere other than The Country Club, with 20,000 rowdy Bostonians crowding the ropes.
But wouldn't it be nice if new venues could host the event more often? Courses that would not only challenge players but take them to new places and showcase designs—classic or modern—that we wouldn't otherwise see?
Of course, the Ryder Cup is such a circus these days that the required infrastructure would rule out many courses. And there's no way of knowing whether a private club could be coerced into hosting such a big event. But if we assume that these wouldn't be insurmountable issues, that tents could be squeezed in and holes lengthened where needed, some droolworthy options present themselves. Here are five U.S. and five European courses that I'd love to see host future Ryder Cup competitions. Yardages and ratings/slopes (where applicable) are from the tips.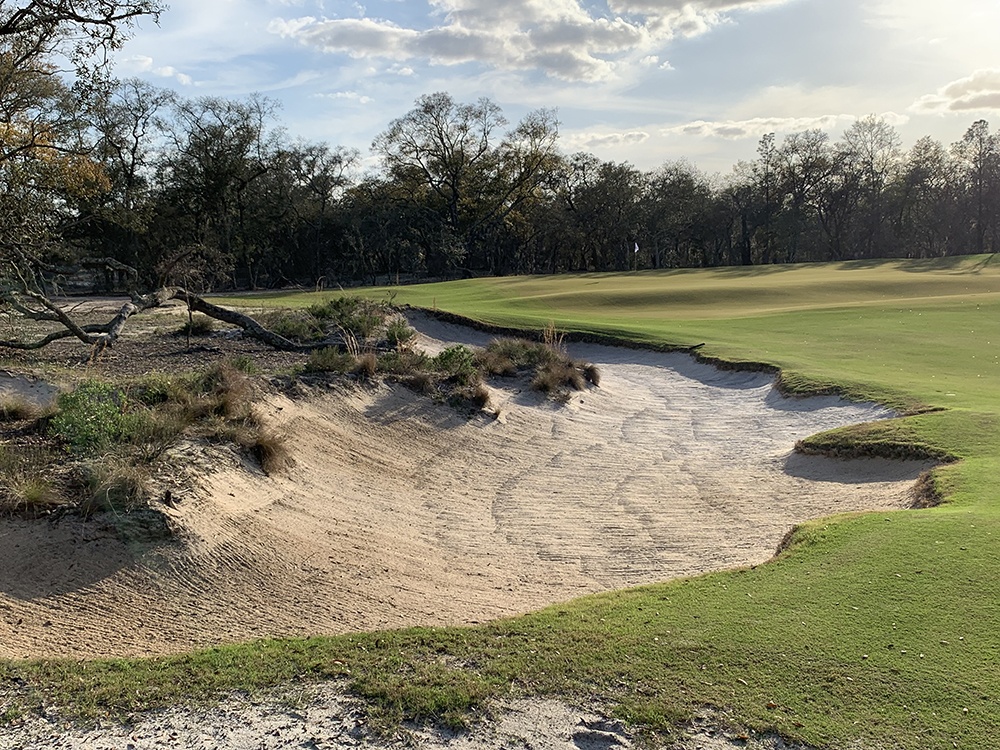 U.S. Courses
1. The California Club of San Francisco (San Francisco, Calif.)—7,216 yards, par 72, 74.6 rating, 139 slope
The Cal Club may sit in the shadows of its neighbors, The Olympic Club and TPC Harding Park, but it's by no means a lesser course. The new holes created by Kyle Phillips (who also restored the course's Alister MacKenzie bunkers) have given this California purebreed new teeth.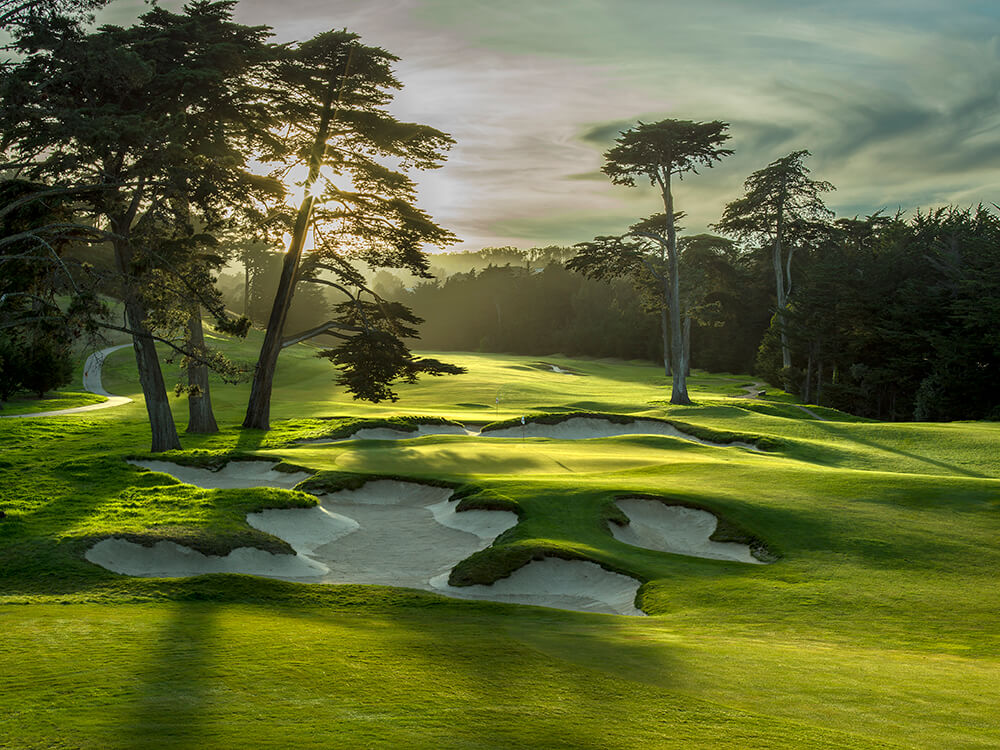 2. Peachtree Golf Club (Atlanta, Ga.)—7,414 yards, par 72, 75.9 rating, 141 slope
A cousin of Augusta National in both appearance and lineage, Peachtree reveals founder Bobby Jones's influence from first hole to last, as well as that of another Jones—Robert Trent Jones, its designer.
My No. 1 2018 first-time play: Peachtree Golf Club. Built by Robert Trent Jones & Bobby Jones on the rolling grounds of a former nursery (like its spiritual cousin and its inspiration, Augusta National), PGC is a charming, timeless sanctuary, enjoyable by golfers of any skill. pic.twitter.com/9torbkkG3C

— LinksGems Golf Photos (@LinksGems) January 2, 2019
3. National Golf Links of America (Southampton, N.Y.)—6,935 yards, par 72, 74.3 rating, 139 slope
Shinnecock Hills's historic neighbor had both C.B. Macdonald and Seth Raynor as its parents. And it shows. The course's many superb template holes (Redan, Alps, Leven, etc.) might have the Euros wondering which country they're really playing in.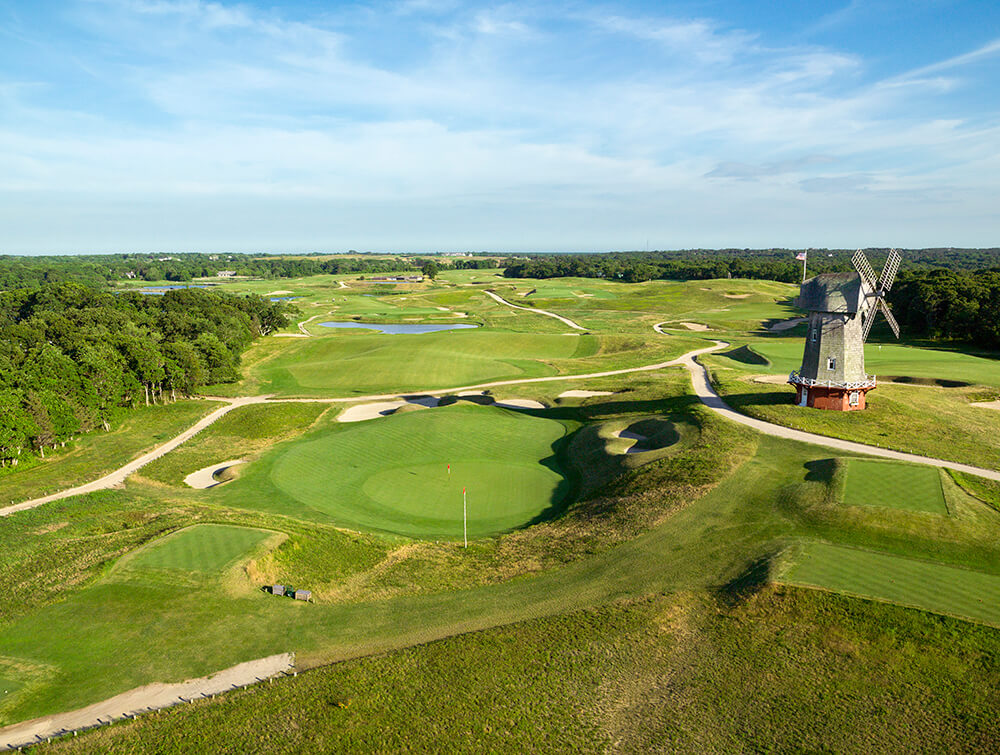 4. Royal New Kent (Providence Forge, Va.)—7,440 yards, par 72, 76.8 rating, 154 slope
This links-like monster from the wonderfully overactive imagination of Mike Strantz features deep bunkers—105 of them—and hills blanketed with penal native vegetation. Any Strantz course would give rise to a memorable Ryder Cup, but particularly this one.
5. Ohoopee Match Club (Cobbtown, Ga.)—7,325 yards, par 72 (rating, slope not applicable)
Gil Hanse designed this course specifically for match play. The result includes four alternate holes that would give the host team's course setup strategists lots of interesting options. And it's got the best venue name a renowned match-play event like the Ryder Cup could ask for.
Today I was jealous: but in a good way. Got to play Ohoopee Match Club A Gil Hanse & team masterpiece, prepare to be plagiarized, it's the greatest form of flattery You guys killed it, congrats! #GolfArchitecture pic.twitter.com/aTzyh42GMn

— David McLay-Kidd (@DavidMcLayKidd) March 7, 2019
European Courses
1. Woodhall Spa (Lincolnshire, England)—7,042 yards, par 73 (rating, slope not applicable)
The Hotchkin course at Woodhall Spa is one of Europe's most revered courses. First Harry Vardon and later Harry Colt had hands in sculpting this classic heathland course from the Lincolnshire landscape. Then Tom Doak came in to renovate it in 2019–2020. Enough said.
View this post on Instagram
2. Royal Hague (Wassenar, The Hague, Netherlands) —7,131 yards, par 72, 75.2 rating, 157 slope
This low-country jewel from Harry Colt and others is a thrill-a-minute rollercoaster ride through broad dunes, scraggly trees, and tall fescue grasses. No windmill needed to amp up the excitement here.
Royal Hague in Holland is ranked in the top 5 golf courses in Europe

Fancy a round? https://t.co/rk7PJTfrg9#golftravel #golfinholland pic.twitter.com/XUahBwW2Dk

— # Golf Travel ⛳️ (@HashtagGolfUK) September 25, 2017
3. Monte Rei (Tavira, Portugal) —7,181 yards, par 72, 75.7 rating, 146 slope
With the Sierra do Caldeirão mountains providing a verdant backdrop, the hilly Jack Nicklaus signature course here is one of the Algarve's strongest—and most serenely beautiful—courses.
View this post on Instagram
4. Bro Hof Slot (Bro, Sweden)—8,056 yards, par 72, 80 rating, 150 slope
Robert Trent Jones II's Stadium Course at Bro Hof Slot is a Gulliver-sized course that winds around Lake Mälaren, with brutishly long holes, expansive greens, menacing bunkers, and enough water to give players from either side of the pond sweaty palms.
View this post on Instagram
5. Dumbarnie Links (Leven, Fife, Scotland) —7,620 yards, par 72, 76 rating, 135 slope
Europe's newest championship-caliber track, Dumbarnie Links would present players from both teams with numerous, match-changing, risk-reward opportunities—and dramatic views of the Firth of Forth to go with them. The St. Andrews area has never hosted the Ryder Cup. It's about time it did.
What courses do you think should host a Ryder Cup? Let us know in the comment section.